It's time to meet unbelievable Ukrainian mail order brides!
You can't meet a woman in your own country or you are too busy to get acquainted with the lady on the street, don't be sad. The perfect offer for you is a mail order bride from Ukraine! Is it about you when your friends and relatives disturb you with impolite question, ask you all the time when you are going to get married or if you are still single? Do you feel you want to have a family and to be happy? If yes, join UaDreams.com for free and meet great ladies from Ukraine, correspond with them, meet, date and choose the best mail order bride in the world!
Are you safe if you choose UaDreams.com?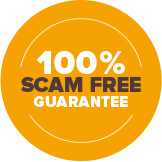 1000 beautiful women  from Ukraine are waiting for you on UaDream.com. All the Ukrainian mail order brides are checked properly by the agency. Before putting the profile to the website we meet with the lady and check the information she gave us. Of course, we check the matrimonial status so only single, divorced or widowed ladies can be our members. Our  Anti-Scam  policy guarantees that ladies are real, not married and they are serious in their search.
UaDreams.com bans the ladies who ask for money. When the lady comes to us we explain the rules and tell about our strict Anti-Scam policy. The lady who asks for money can't be our member and all the women know about this. We guarantee protection to both men and women. UaDreams is a trusted agency that works for more than 10 years and we are happy to help people to find their love and happiness.
Do you need to pay to be a member of UaDreams?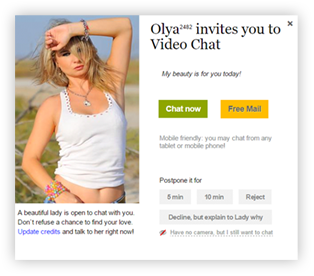 When you choose the place to meet you mail order wife, you decide what agency to join or what site to register on. There are paid and free ones so you will need to think which one for you is better.
UaDreams.com is a paid website because we provide a wide range of services for women and all of them are free. A lot of women don't speak English at all or their English is poor so we translate the letters. Only professional translators work for you and the ladies so be sure you will get the best quality letter.
The price for the letter is $6.99 and when you pay this sum of money, you pay for the translation of 2 letters. One letter from you to the lady and then the lady's answer to you back. It helps to communicate without any difficulties and misunderstandings.
If you would like to see the lady you like, it's possible to have a date in a  video chat . Our members like this service because you can see each other, to feel each other and to spend great time together. When you and your lady chat, you will get the professional translation as well.
For sure, it's up to you, to choose a free agency or a paid one. But we would like to warn you that scammers always choose the free websites because nobody checks them there and they are free to do what they want. Are you ready to  buy Ukrainian wife , if yes, be careful and always think about your own  security.
Dating and visiting a mail order bride in Ukraine
UaDreams.com has its offices in  16 cities in Ukraine. You may visit any in search of your mail order wife from Ukraine.
We suggest you a trip to Ukraine when you will be able to meet in person your mail order Ukrainian bride. We provide you the package of services, so you don't need to think about the  trip preparation, you will need only to pack your baggage. What do we do for you? We will book the tickets, the hotel room, you won't think about the transfer or the timetable for meetings with the ladies. We'll provide you a helper, the person who will be with you, will be your translator and the guide at the same time. We have organized a lot of meeting and trips so you are welcome to read the  testimonials.
How to meet ladies on UaDreams?
First of all check the Gallery of ladies and decide which one you like. Read her profile, check the pictures and the video, of course. Then it's time to write the first e-mail. If you decide to see your Ukrainian mail order bride, invite her to the video chat.
Don't waste time and become happy with the prettiest mail order brides from Ukraine. It's time for you to find your  hot blonde  on our website.
Support questions
Support:Good morning, Ricardo!
All ears.
You:Hello, I need
Support:I recommend this page
Follow the link please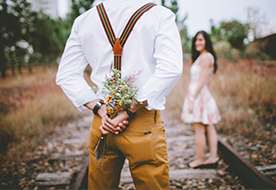 Online dating tips