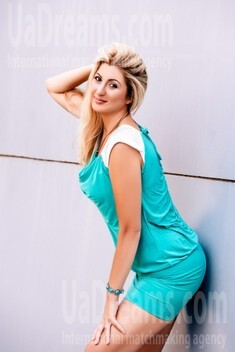 What I do in my leisure time?
I have to go to work every other day, so, I have enough time for myself. When I have a free day I usually devote it to meeting my family and friends, cooking, visiting gym or fitness studio). I like to take care of my health and my body, I know my future beloved man is waiting for me somewhere and I have to look beautiful for him).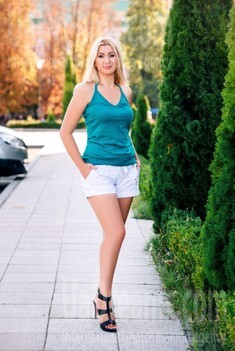 The type of man that I desire
I'm an experienced woman and I know which type of man I'm looking for. He should be self-confident, straightforward, reliable, honest and with a strong listening capacity. And we should have common interests with my future man. I need a man who is able to make me laugh, I'm a merry-fellow!
How would I describe myself
It's not easy to talk about myself, but I want to convince you that you'll never get bored with me as I'm well-educated, well-bread, kind and cheerful). If my profile has captured your attention - don't hesitate to write to me!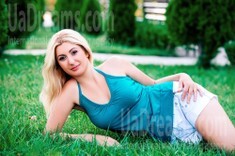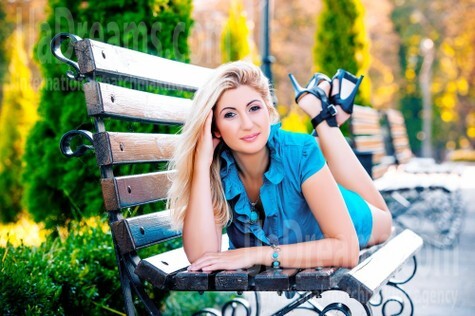 My typical day
I'm trying to make every day of my life different, because I don't like routine. I wake up and start my day with morning exercises; then take a shower, eat my breakfast and drink a cup of coffee with a piece of chocolate (I can allow myself to eat chocolate or sweets only in the morning because of my sport regime!) and go to work. After work I go to the gym or fitness studio. In the evening I either watch movies or read book/magazines. When I have a day off I start it with meeting my family or friends. I like to spend as much time as possible with my closest people.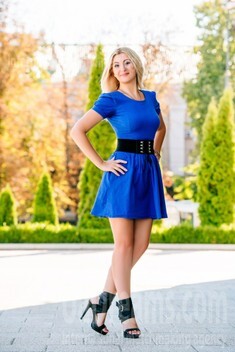 Domestic abilities
I do everything about the house as there is nobody to help me with the household chores. I cook, clean my apartment, I enjoy doing it. I like to make my apartment neat and cozy.I'm convinced that a couple should do as much as possible together as it will make the relationships stronger. In such a way a man and a woman will have one more opportunity to spend some time together.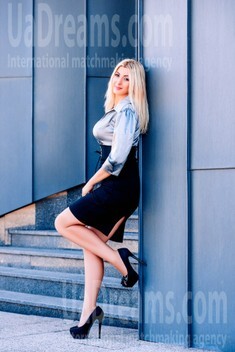 My future goals are
I already have a job I like, I have good friends and now my goal is to create a happy family. Family for me is above everything, I want to take care of my husband and our children, I need to have some "sense" in my life, a reason to live and struggle. I dream of a nice house where my family and me will live the happiest years.
About my family
My family is the biggest gift given me from the heaven! I love my family with all my heart. I have a younger sister, she is my best friend and we always support each other. I have strong family values which are instilled by my parents. I'd like to bring up my children in the atmosphere of love, care, understanding, mutual support and forgiveness.
Our personal opinion of this Lady
This lady has an open heart, she is easy-going, but at the same time she is serious and family-oriented. Alina will make you smile even when you are sad, she will be your energizer! If you choose her - be ready to become happy).