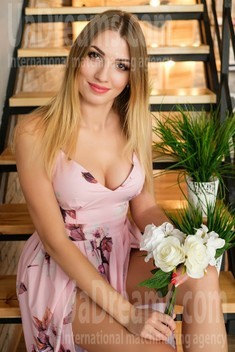 The type of man that I desire
I am searching for a decent, caring, family-oriented man who is ready to settle down. The man who has kind heart and can make me smile, who is smart and morally strong. The man who likes to show his feelings, who likes to dream, and treats me with respect. The perfect first date for me is going to some nice place where atmosphere is nice. I wear my best beautiful dress, man brings my favourite flowers, there are candles on the table, we are holding hands together and look deep into eyes.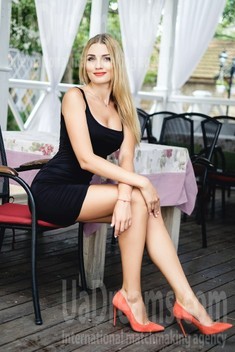 Our personal opinion of this Lady
Anastasia is easy going cheerful lady with friendly smile and open heart. The lady is tender and gentle, she is the example of true femininity.
See her fascinating movements and charming smile...
Feel as if it was your first date with this lady — it is worth 1000 pictures!
Watch this video for FREE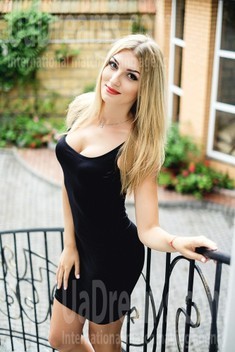 My typical day
I start my morning with breakfast, then go to the swimming pool. After that I go to clinics and treat patients. In the evenings I like to read medical literature to improve my knowledge in that sphere. Usually I cook dinner for all my family, do some home chores and just spend time with my family - talking and discussing what happened during the day.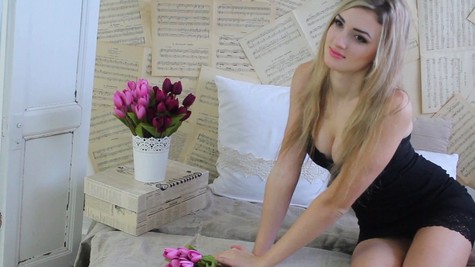 Get a much better idea of the lady's personality!
Discover her life and secrets no other men know :)
It's intriguing like finding an unknown world...


How would I describe myself
I never have depression and I always try to see bright sides in any situation. I am passionate about my work, I like to help people and make their lives healthier and more pleasant.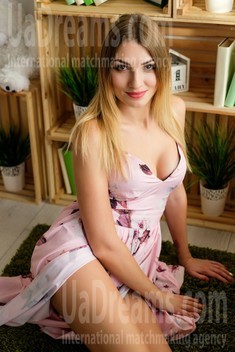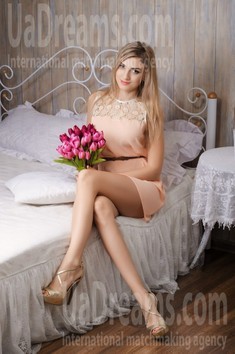 My future goals are
My goals are: to find the man of my dreams, to create a family with him; to improve my English skills; to reach success in stomatology; to visit some warm countries. And I hope we will walk side by side and my goal is to be an inspiration - muse for my dear man.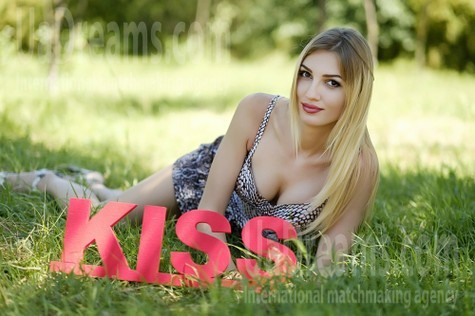 Domestic abilities
I like to grow and care about flowers, I have many flowers in my apartment and my dream is to have big garden to grow plants. I love cooking!!! I can cook different meals from different cuisines - Ukrainian borsh, Italian pizza, Japanese - sushi. And many more.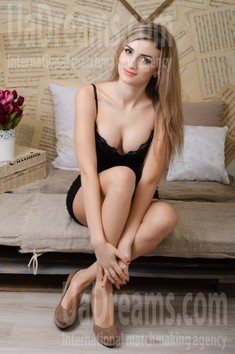 What I do in my leisure time?
I regard myself as a creative person, I used to go to the Arts school. When I have free time I like to draw pictures of different beautiful landscapes, life itself, flowers, etc. Usually I use watercolors or oil. I like to make different handmade things - earings, bracelets. I love cooking and it is pleasant pastime for me - meat, fish, all kids of desserts. Few times a week I go to the swimming pool. It is good start of the day and gives me cheerfulness for the whole day. I like to read poems and also romantic novels. Also I read medicine literature to improve my skills. All my interests and hobbies do not require any rush and I can do everything what I like at home where atmosphere is cozy and peaceful and dear people are near. I like simple walks and just to breath fresh air. My dream is to live at least few days on the seaside and to be able to walk on the beach and let the ocean breeze clear my mind.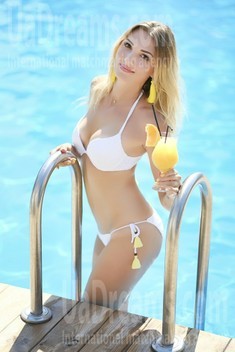 About my family
My parents divorced when I was a small kid. I was raised by my mom and my stepdad who is a wonderful man and I call him "dad". At the same time I have good relationship with my biological father and he helps me a lot in my life. I have 10 years younger brother - Michael. He is very funny and always amuses me.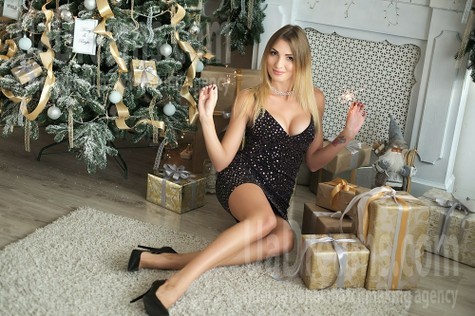 Get a much better idea of the lady's personality!
Discover her life and secrets no other men know :)
It's intriguing like finding an unknown world...