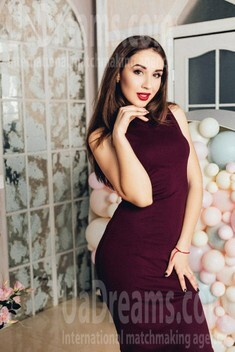 The type of man that I desire
I was thinking a lot about how my future man should look like. I would love him to be handsome and strong, but it`s not the main qualities. I think that man should be kind, caring, romantic, communicative and honest for the real happy family. I really want to fall in love with all my heart. And share these feelings with the right person.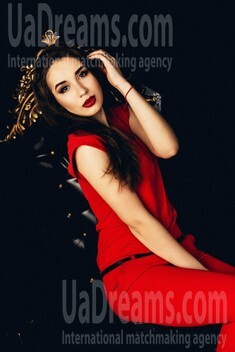 My typical day
Typically, during the week I devote all my time to studying, reading and learning new things for my future profession. Also, I have a lot of classes and I feel busy all the time, so I like to sleep when I return home. But on weekends I spend a lot of time outdoors with friends. We like to go to the cinema, restaurants and disco.
Domestic abilities
As well as any woman, I like to spend time cleaning and decorating my house. I also like to cook and make my home mates happy with different delicious dishes. I like to arrange holidays and invite guests. I wish everyone felt comfortable and glad.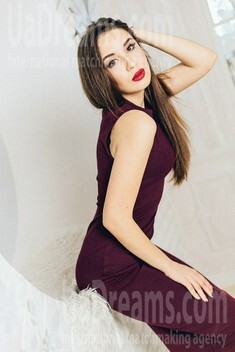 How would I describe myself
What I would like to tell about myself, is the fact I have a little bit an original character. I`m very kind, but sometimes a bit explosive) I'm attractive, young, sociable and energetic woman, as well. I like creating home coziness, love pets. I'm patient, wise and easy-going.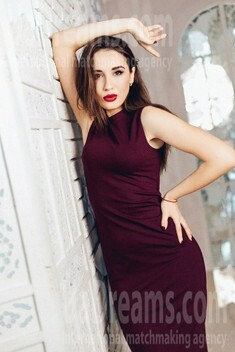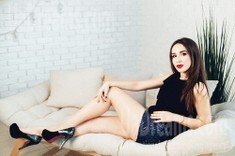 About my family
My family is not very big. It`s only my parents and I am, don`t have any sister or brother. I am very warm and considerate to my family. All my childhood and youth, I spent in the village about which I keep very special memories.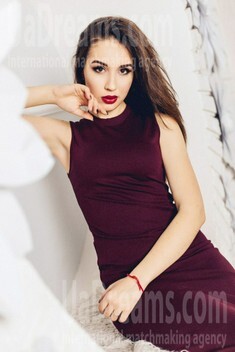 My future goals are
First of all, like every person in the world, I want to be happy) To create my family and to find my soul mate. Also, it`s very important for me to graduate from the Academy and to find a good job (or create my own business). Due to this I want to become a real person whom my parents and children can proud of)
What I do in my leisure time?
I study in the Univesity at the moment and I don`t have a lot of free time. I love nature and beautiful landscapes. When I am free, I like to walk outdoors with friends or family. When it`s winter, I like skiing and in summer I prefer to spend my time next to the river or the sea.
Our personal opinion of this Lady
The girl is very young and full of enthusiasm. She is very sensitive and down to earth. She likes to communicate and help people. She can create a comfortable home for her man and give him her care and response. Happy family is the main goal in her life.