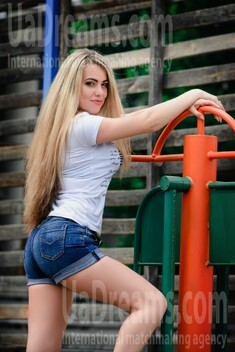 The type of man that I desire
Loneliness kills even the strongest person. I dream to wake up from the kisses of the beloved husband. I want to find here the man who will win my heart by his deep love to me, by his kind heart. I want the man who will support me, whom I will trust and he will never cheat. I dream to meet the gentleman with whom we will have the same values, goals, dreams and desires.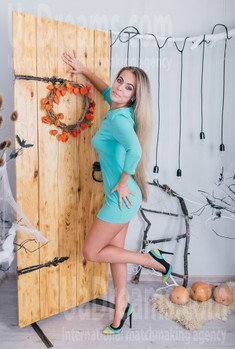 How would I describe myself
I am a positive person. I like to learn new things. I am not afraid of difficulties and face them with smile. I adore surprises and I like to do them for dear people and friends. I can tell that I am the last romantic lady in this world ;).
See her fascinating movements and charming smile...
Feel as if it was your first date with this lady — it is worth 1000 pictures!
Watch this video for FREE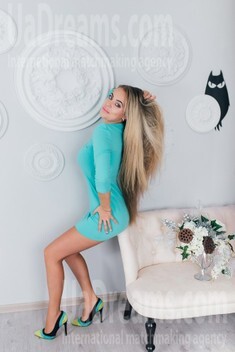 My typical day
My typical day starts at 6.30 am. I cook my breakfast, take a shower, put on make up and clothes... Then I take a bus to work, where I spend most of my day. After work, I sometimes go to fitness class or to the cinema, other days I just stay at home.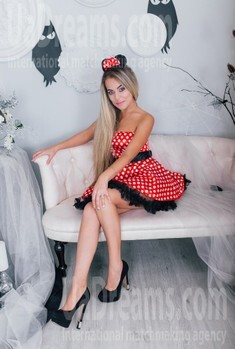 About my family
My family is not big. I grew up in Cherkasy. I have a loving mother, a step father and a younger brother. My mother brought me up very well and taught me to respect people, to love and care about others. She is my best adviser and friend, who gives me support any time I need. I love my family and I adore time when we come together.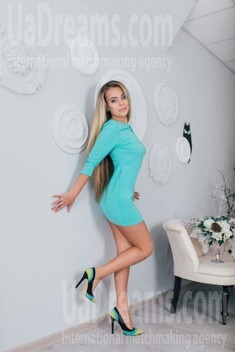 My future goals are
I think that woman is happy if her parents are in a good health, if she has a beloved husband and kids kiss her every morning and tell her how much they love their mother and father. So, I want to be happy and have such ideal family for me.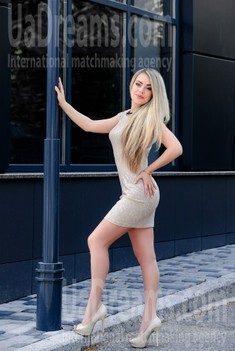 Domestic abilities
I like to do housework. I enjoy cooking and gardening as my grandparents have a big garden in the village where I go on weekends. I like to plant flowers and make jam of strawberries and cherries.
Our personal opinion of this Lady
Very positive and pleasant lady. She is open, cheerful and easy going person. She gives you smile from the first second you meet her.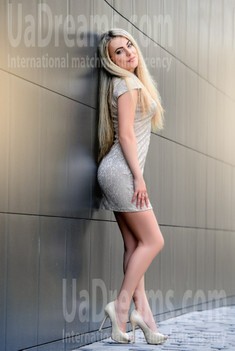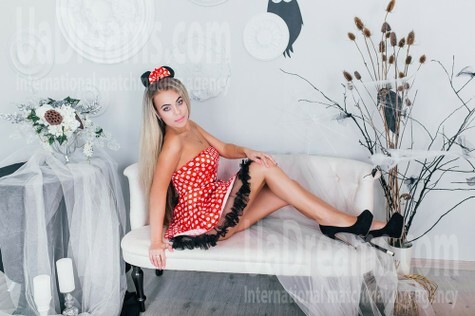 What I do in my leisure time?
I do not like daily routine and try to use my free time to the fullest. I like music and I listen to pop music with pleasure, dance a lot and sing karaoke. I enjoy sports and go to the gym three times a week. I love swimming and sunbathe. It is a pleasure to sit on the bank of the river or sea, and do not think about work or life problems. In my free time, I like to read interesting books or watch movies.