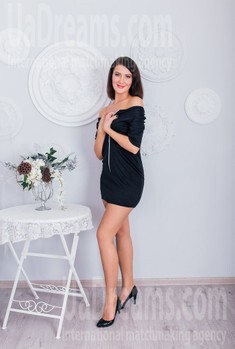 What I do in my leisure time?
I don't stay on one place, I try to be active, to be in the move. I do gymnastic at home, read books, watch movies, enjoy swimming. And... I love cleaning, can you imagine? It's my hobby))) I like when everything is clean, on it's places. But I spend time with my friends also, meet them and invite them to my place. I like to spend time with my family also, they are my closest people.
How would I describe myself
I am funny, open, sincere, a little bit shy woman. But when you know me closer, you will see that I have many things to give, to share. I am kind and friendly person and my friends say that I am a heart of the company, because I am always ready to support and listen to the person.
Domestic abilities
One of my hobbies is cleaning, yes, it's true. I am very attentive to details and I clean every corner, each peace of the flat. I enjoy it and have a rest while doing it. I cook food also, cook different dishes like soups, pasta, pizza, pies, sushi))) You will never be hungry with me. I have many flowers in pots at home, I take care of them, water them and clean the leaves. One thing which I don't like is ironing but I will do it for you, don't worry))) My man and my children will look good always!)
My future goals are
I have a few goals at this period of life. Let's start with the main one: I want to meet my dear man and want to create a family. Naive? But we all want to love and to be loved, it's in our blood and in our heart. I want to develop my English skills also. I had started learning it and I hope we will communicate free when we meet each other in real life. Are you a patient teacher? I want to try new things as scuba diving, as climbing the mountains, as traveling to the interesting countries. Would you like to join me?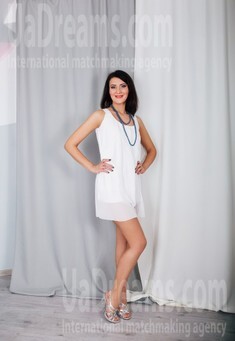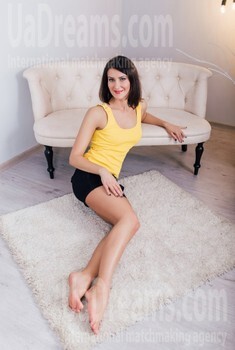 My typical day
As most of women, I wake up early because I need to get myself ready, to take a shower, to prepare breakfast and to start the new day with the smile on the face. I work from 9 am till 6 pm. When I have a lunch break, I usually go out to have some fresh air, to walk or to buy some chocolate candies for tea. On my way back home I can meet friends in the cafe, can make some shopping or buy food for dinner. I clean the flat, watch movies, read books, take care of home flowers, browse the Internet in the evening. I go to the bed after 11 pm usually.
About my family
My family is quite big and friendly. There are parents and me with my younger sister. I have grandmother also and we visit her often. I like family meetings and gatherings, like, when the whole family sits at the table, enjoys tasty home made food and shares the thoughts. It's so in my family now and I want to have it in my own family also.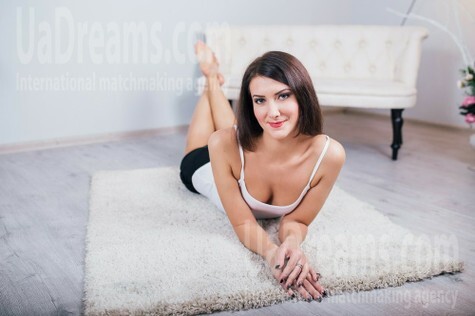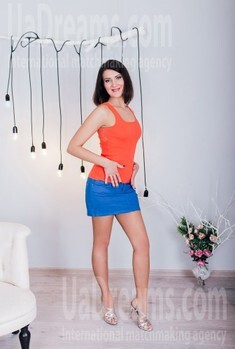 Our personal opinion of this Lady
She is sunny and interesting lady who believes in good things, in good people. She has open and willing heart to find her man here.
The type of man that I desire
I want to meet strong man with whom I feel a weak woman. Strong not physically but spiritually. Want him to be my rock. I would like my man to have a sense of humor as it's much better to be positive and smiley. Looking for the man, who knows what he wants and needs in this life. I am ready to support man as he is the head of the family. Sociable, open and interesting person who will be my partner whole life.