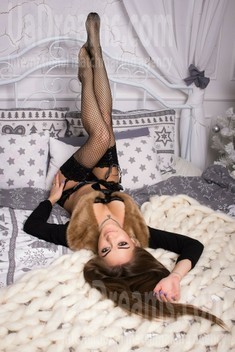 Domestic abilities
I adore cooking! Honestly saying, I can spend hours in the kitchen, because I think that real gastronomical masterpieces should be cooked without any haste: the more energy you put in your dish, the more likely it will taste as a chef d'oeuvre;) To tell the truth, I don't feel pleasure disjointing buckwheat and pea, as Cinderella, and ironing is neither my favorite pastime. But you will never find a family of spiders in my closet - I know how to keep order in my house.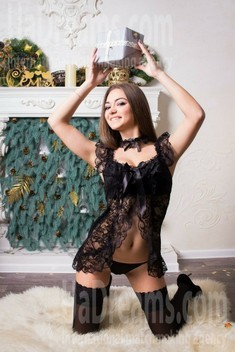 About my family
My family consisted of only two persons, my mother and me. We were a small, but perfectly co-ordinated team. My mother always respected my opinion, and our relations were based on trust and appreciation. Unfortunately, now I'm alone in this world, because angels took my mom to the sky..But I'm a warrior by nature, and I'm trying not to give up;) I'm looking for the one, whom I will gift all the love and tenderness that I keep inside.
See her fascinating movements and charming smile...
Feel as if it was your first date with this lady — it is worth 1000 pictures!
Watch this video for FREE
The type of man that I desire
Good sense of humor is the inherent part of an ideal man! Of course, nobody's perfect, but being funny is very important for me. I want to find a man, who will not run away, when he sees me ill: very careful, attentive and faithful. Kind heart with a charming smile, I am waiting for you!;)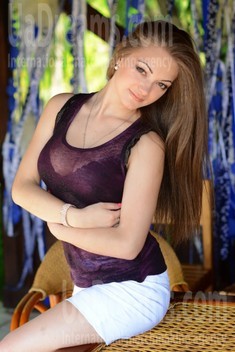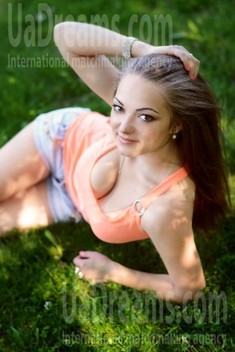 Our personal opinion of this Lady
This lady is sunny, funny, pleasant to look at and very well-bred. A real lady in the modern world!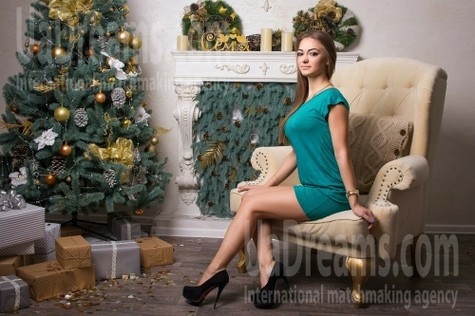 What I do in my leisure time?
Have you ever heard Whitney Houston with Russian accent?:) My friends did! I adore singing, and I'm sure I am not the worst performer. Staying in a warm company with guitar and crackers brings me pleasure, and I also enjoy simple walks. Generally, I think we are creators of our mood, and every activity can become joyful!
How would I describe myself
I am a very dreamy person! I can sit the whole day long watching different events in my imagination. But I don't live in a fool's paradise: I can soberly analyze what happens around without pink glasses. I am thirsty for learning new things, and I hope that my man will be generous with knowledge and pleasant emotions:)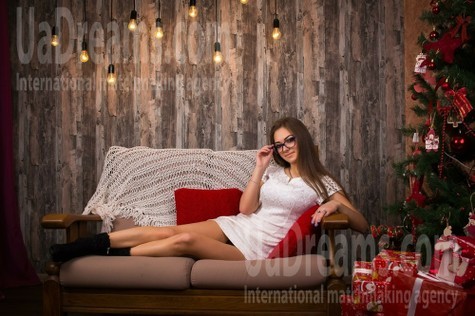 Get a much better idea of the lady's personality!
Discover her life and secrets no other men know :)
It's intriguing like finding an unknown world...


My typical day
I have a rule for every morning: I start it with a smile! My working schedule is flexible, so my activities depend on the shift. If I get home from the late turn, and need to wake up early next day, my morning starts with watching my dreams with one eye open and trying not to pour coffee beside the cup:) I have very friendly relationships with my colleagues, so we often walk home together. My evenings are usually quiet and if I don't go out with my friends, I watch a movie, hugging my cat:) Hope my future man will not mind animals in our house.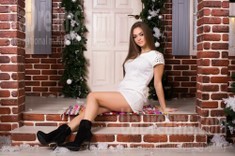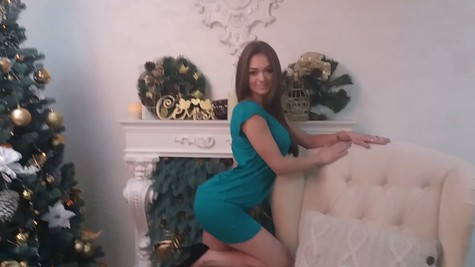 Get a much better idea of the lady's personality!
Discover her life and secrets no other men know :)
It's intriguing like finding an unknown world...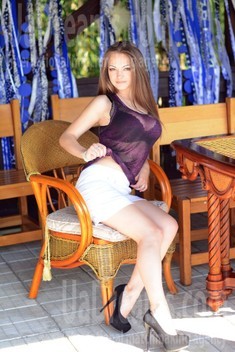 My future goals are
The most important for me is to gift the lonely place in my heart to someone special. Modern girls are used to changing men as gloves. But I'm different! And I want to find a man, who will accept me with my life position and principles.