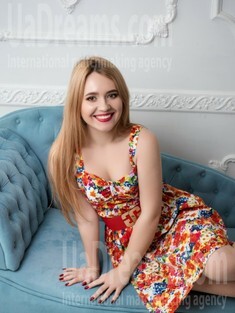 The type of man that I desire
I would like to meet someone kind, loving and loyal. By his side I want to feel myself a feminine lady, feel his support and his care for me. I also want to be support and help for my man. As for me, in relationship both parties should give and take the same amount of love and care. That is why I am not thinking about a certain list of qualities that my man should have, I want to find someone to whom I will be able to open my heart, and it doesn't matter for me if we are a little bit different with him. If we are both sincere, then it is easy to develop relationship.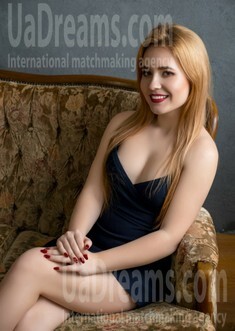 My future goals are
One of my biggest goals is to meet my destiny, and to create a family. Also I have been thinking about moving to another country in the future, since I have travelled a lot, and I like to do this in the future, and I like being abroad, so living abroad permanently seems very nice to me. So both these goals can be combined on this site. Still, creating a happy loving family is my #1 goal. This might sound too standard, but I believe that my personal happiness consists of meeting my true love and being together for our whole life.
See her fascinating movements and charming smile...
Feel as if it was your first date with this lady — it is worth 1000 pictures!
Watch this video for FREE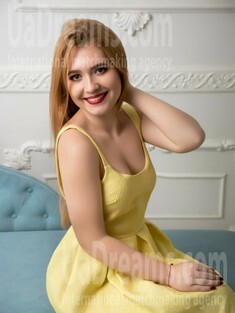 What I do in my leisure time?
In my free time I always find something to do, because I don't like to sit and do nothing :) I try always to find time for myself - for sports, for yoga. This is a big part of my life, to be honest, because I am trying my best to be fit and healthy. I like to go out with friends as well, go to the cinema, just have a walk in the city with coffee and enjoy wonderful weather. I like to sew, but I am still improving my skills in it :) Also I like to write, of course, I am not a writer, but enjoy writing short stories for myself. This helps me to keep my thoughts in order.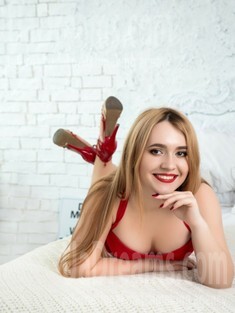 My typical day
I am starting my day with breakfast and I like to start it with cup of coffee and something light. Then I go to the university and spend most of the time there, I enjoy my studies a lot and I am very much interested in what I am learning right now. After I come back home, usually I cook dinner or super, even though I live with parents but I prefer to cook myself. Then it is relaxing time for me - I go for sports or yoga. Also I prefer to spend my free time reading books or watching movies.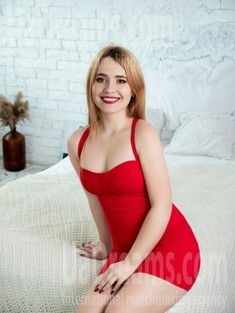 Our personal opinion of this Lady
Anna despite of her age seems to be very mature lady, and she is very sincere, bright and curious lady, who knows what she is looking for!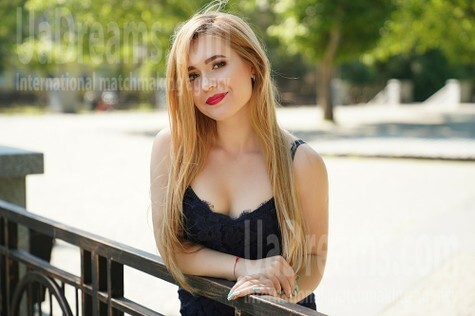 Domestic abilities
I am a very neat person, so I enjoy cleaning, and I feel very much comfortable when I am living in clean place. So every day I try to take care of my room little by little. Also I like cooking a lot, and I find it very much amusing to try not only simple recipes, but experiment with something new as well. Ironing is not my most favorite part of domestic abilities, still I think that lady should be capable of doing anything around the house, even though I would like to share such duties with my future man as well. So no one would be tired of cleaning all the time :)
About my family
I don't have a big family. I am the only child, very much loved child :) Both of my parents are great people to whom I am very thankful because they brought me up and tried to give me the best. They helped me to see the world, to know myself better and they also influenced my future goals as well. For now, I am living with my parents, but I hope to live separate from the soon, because I like the independent style of life, and I think that I am in the age when I can fly away from the family wing :) I love and respect my parents very much.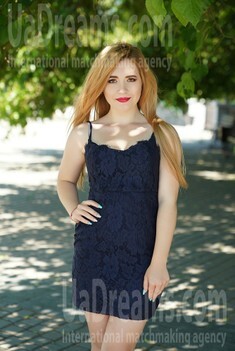 How would I describe myself
Even though I am young, but I strongly believe that you can meet your destiny any time. That is why I came here because I dream about meeting someone special and linking my life with him. I think that I am able to catch his attention with my cheerfulness and serious side as well.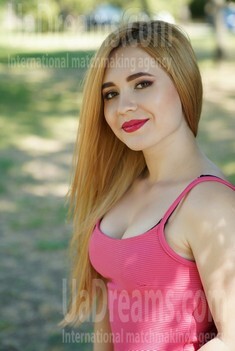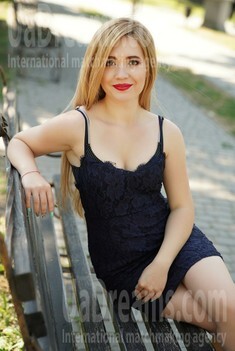 Get a much better idea of the lady's personality!
Discover her life and secrets no other men know :)
It's intriguing like finding an unknown world...