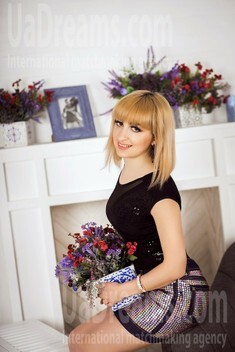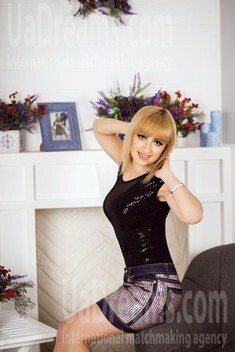 What I do in my leisure time?
In my free time, I like to spend time with my friends, my family and my dog! I also like music a lot and my friends think that I'm a good singer :) I also like going out for lots of walks with my dog Hobbot. I just moved to Kiev a few months ago, so I am getting used to my new city and its surroundings. I also like cooking a lot especially Ukrainian and Georgian food. So, I love to try out new recipes at home :) One of my big hobby it's do charity and help shelters for animals.
See her fascinating movements and charming smile...
Feel as if it was your first date with this lady — it is worth 1000 pictures!
Watch this video for FREE
About my family
I'm the only child in my family. My parents have been together for more than 35 years and they are a good example for me. My mother is a teacher of Russian language and my father is an engineer. I really love and respect my family. They always support me.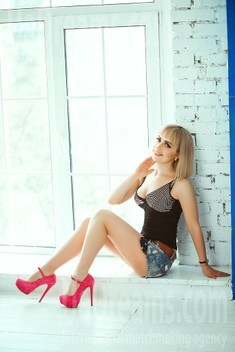 Domestic abilities
I like when my home is clean and cozy, so I'm not a lazy person and it's not a problem for me to keep my apartment clean. Also I like to take care of my dog. His breed is shar pei and he needs a special care.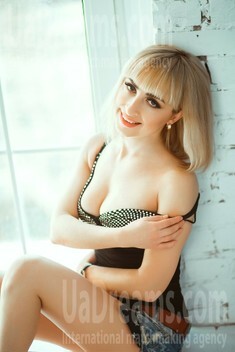 Get a much better idea of the lady's personality!
Discover her life and secrets no other men know :)
It's intriguing like finding an unknown world...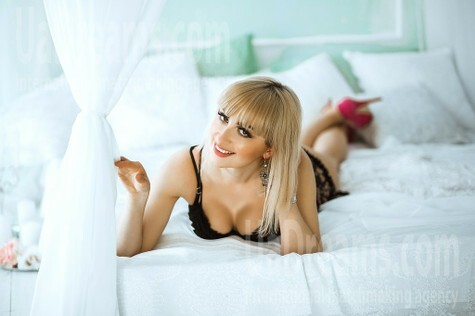 My typical day
Like many other people I do different things on weekdays and weekends. The timetables are different. But I always try to go to bed before midnight and I have to get up quite early in the morning on weekdays because I must go for a walk with my dog. Then I have breakfast. It may be a cup of black or green tea or coffee and a sandwich or some scrambled eggs. Sometimes I can work for more than 10 hours a day, so as you can see I'm a hard-working girl :) All in all, I love my hectic, busy life. But what it worth if I am alone?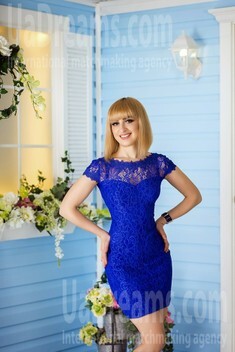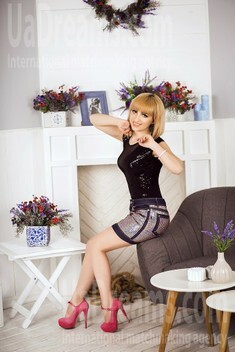 Our personal opinion of this Lady
Anya is a very positive and smiling person with a good sense of humor. She is self-confident, she knows what she wants and she has serious intentions to create a family.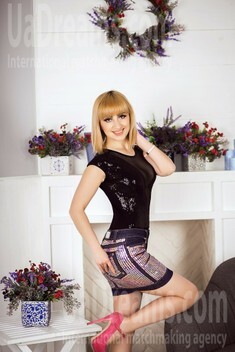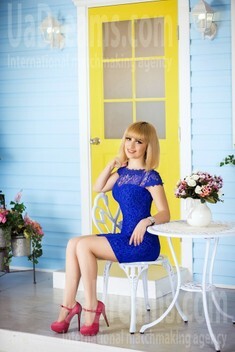 The type of man that I desire
I'm looking for a man with whom I can madly fall in love with... He should make me feel relaxed and happy. Of course I should be attracted to him :) The man of my dream is loyal, good listener, thoughtful and romantic person. Also he should love animals and nature.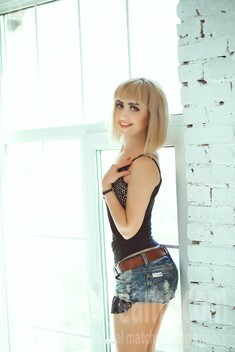 How would I describe myself
I am a person who is positive about every aspect of life. I can call myself a happy person, but I'm still single and I came to this site to find a good man, who is also tired of being alone and ready for a serious relationship.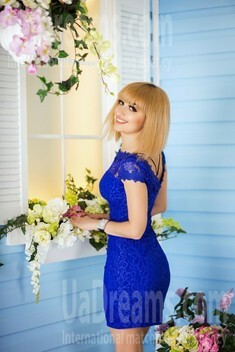 My future goals are
To be a better person and to find my one and only... I would like to create a family in the near future and to make my man always happy. Also one of my goals is to support and give shelter to all street animals.