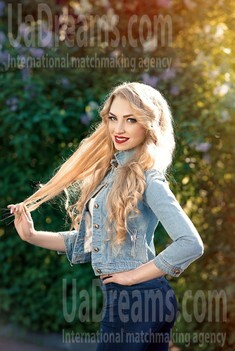 My typical day
I usually get up at 7 o'clock. Of course, it's too early for me. You can say "Why? " I'll answer: "I like to drink aromatic coffee and cook breakfast for my family". The morning starts with aromatic coffee. I adore coffee for the fact that it is of masculine gender in my native language. I adore coffee for its bitterness and for its softness when I dilute it with cream. Then I take a warm shower and start preparing breakfast for my whole family. While my family is still asleep I am already creating food in the kitchen. When the breakfast is ready, I go to my favorite work. I walk home on foot to relax from my working day. When I come home after my work, I take a bath to relax. But, as I have already written, the best source of a good mood is cooking. I share my recipes with my mother and she is happy that I take care of preparing food and do it with a great pleasure. I like watching movies in the evening. In my opinion, most people in the world simply can't live without cinema because it's one of the best entertainment sources. Well, after watching - it's a good dream.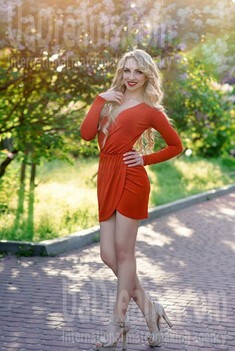 What I do in my leisure time?
I really enjoy listening to music. Music is what motivates me and makes me move forward to achieve my goal. If I want everything to be fine, then I need to listen to music. It relaxes, makes the body rest, and not only the body, but the soul. I can lie down with music and dissolve because music plunges me into the depths or lifts to the heights of emotions. I also like to listen to audio-books, walk a lot and stroll along the paths of our beautiful promenade. My important hobby in my free time is cooking. I have a lot of recipes and I like experimenting. I like to cook because it gives pleasure not only to me, but also to my family, friends who try my dishes. Cooking is an art, ... a constant process of creating a dish because each recipe I am not only supplement with my secret ingredient, but I also invest a piece of the soul!
See her fascinating movements and charming smile...
Feel as if it was your first date with this lady — it is worth 1000 pictures!
Watch this video for FREE
My future goals are
Most people dream of having certain things in their life, but possessions are not as important as life goals. Some people connect them with professional growth and career, others want to have a large family with many children in it. There are some that want to become famous or to stand out from the crowd. All these aims are worth considering. However, we should remember if we really want something to become true, we should make every effort to achieve it. Nothing comes easy. One of my main goals is to find my soul mate and build our happy family. I try to learn foreign languages and I know if I don't study hard it will remain a simple unfulfilled dream. Another goal that I want is to realize myself and work hard to open my beauty salon. I'll be happy to have them because nothing is really important without having goals in life.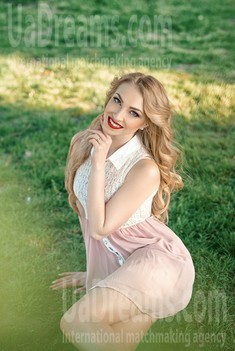 How would I describe myself
It is hard to speak about myself as only people surrounding me can see me objectively. As for my traits of character, I am purposeful, easy-going, cheerful and responsive. I love my family and friends and I am always eager to help them and share their joys and sorrows. But, at the same time, I am stubborn and not touchy. I like to spend much time with my nearest and dearest. I adore outdoor activities, picnics, rafting and travelling. I like to sit by the fire with my friends and enjoy the natural beauty of the world. Besides, I am a very versatile person. I am fond of fashion, photography, music, foreign languages. In my free time I can spend hours out in the open air indulging in my hobby.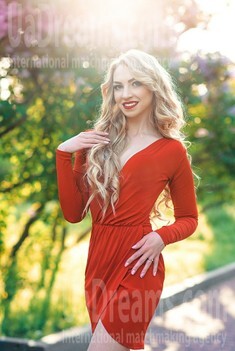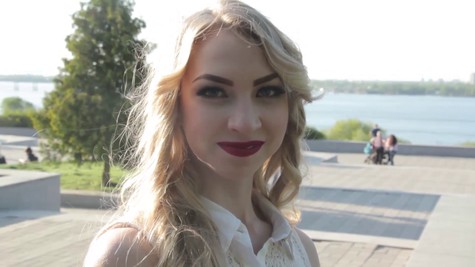 Get a much better idea of the lady's personality!
Discover her life and secrets no other men know :)
It's intriguing like finding an unknown world...


Domestic abilities
I think nobody likes it when his house is a mess. Doing household chores and keeping the house clean and cozy are necessary for me. I always do more domestic chores because I am older than my brothers. I bake cupcakes and I like vacuuming. I don't consider my household chores difficult and I can cope with them easily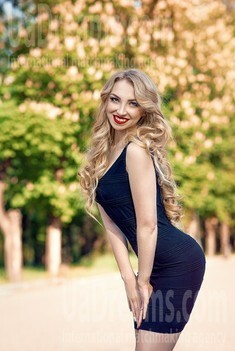 About my family
My family consist of 5 persons. This is my mother, father, 2 brothers and me! My middle brother is 16 years old, and my younger brother is 2 years old. I have lived with my parents in a small town for all my childhood. After graduation, my family and I moved to live in the city. My parents raised me right, but sometimes spoiled me. I grew up in care and love. And we are a very happy family! I am very close with my mother, we have a trusting relationship with her. I felt my family understanding, trust and support in difficult moments. I love my family! I grew up a good person and I'm ready to share all the positive emotions with my future husband. Are you ready to receive these feelings?
The type of man that I desire
I really want to meet an interesting man. I like to see care and attention in a man so that it's easy to communicate with him. I like to see how this man loves children, has a good sense of humor. I want my man to be a person, him to have a clever and pleasant appearance, dressed well, to be tidy and a good person.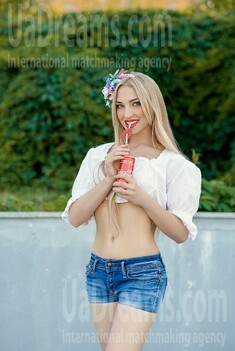 Our personal opinion of this Lady
This lady is very nice and charming. She has a wonderful smile, which emanates a lot of ​​warmth and optimism! It is not possible to pass by without noticing her beautiful eyes. Men, if you are willing to get a lot of warmth and care, then it's just - Dana!