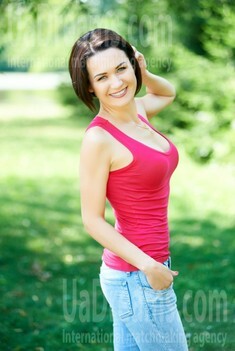 Domestic abilities
Since childhood I have always been helping my parents around the house. So, I can do practically anything - doing laundry,washing dishes, cleaning, cooking, redecorating, taking care of plans and animals, even fixing some things. ;) I like when my house looks nice and cozy. It brings me pleasure to keep my home in harmony and beauty.It is a big pleasure for me to spoil my daughter with something delicious. I like flowers very much. Thets why I have many flowers in the pots at home.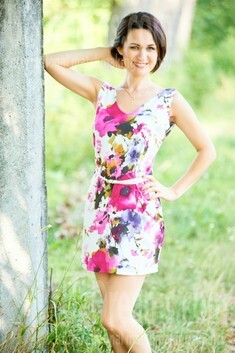 Our personal opinion of this Lady
Galina is very charming and communicative lady, she is easy-going, confident, attentive and cheerful. It is very easy to find common language with her from the first minute of your acquaintance. There is nothing negative in her personality. She knows what she is looking for;) She is very serious in her intention to meet her future beloved man here and create a family.) She is going be a real treasure for the man who will love her.
See her fascinating movements and charming smile...
Feel as if it was your first date with this lady — it is worth 1000 pictures!
Watch this video for FREE
My typical day
I always try to get up quite early in the morning on weekdays. I begin my morning with my regular exercises. I like to take a shower it gives me extra power during a day. Then I make a breakfast for me and for my family. After I take my daughter to school and go to my work. I can pass my evening variously: for example, I can help my daughter to make her homework, or prepare some delicious meal, or just spend my time reading a book, or occupy myself with my hobby.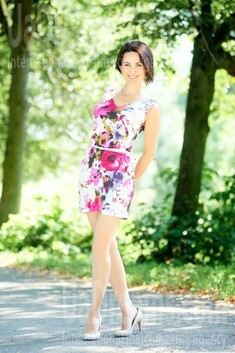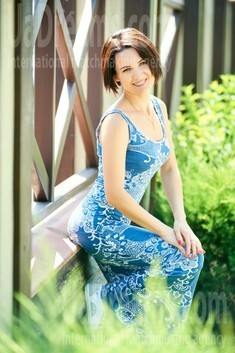 My future goals are
I want to travel a lot... to visit different countries) One of my dreams is to visit Paris - the city of love and passion... Also I want to bring up my daughter as a good person. I try to be a good sample for my daughter. Later in my life I don't want to regret for some things which I haven't done. That's why I don't want to waste my limited time. I use it for 100%. I can say that my main goal is to become a loving wife and caring mother. The welfare of my family is the most important thing for me. When my family is happy I'm happy too... :)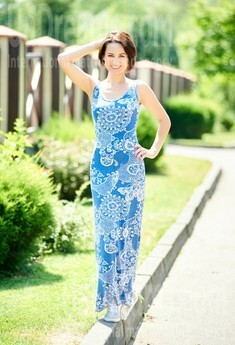 What I do in my leisure time?
I don't like to stay at home and laze about. I prefer to be active during the daytime because it feels right to me better. I like to watch vids on youtube. I often watch favorite movies over and over again. My favorite things to do in my spare time are to read, to listen my favourite music, to have a quite conversation with my daughter... I like to spend time with my family. It's very good time when we are gathering on the eve of a big holiday. We are cooking, eating and are having a great time together:) Also I'm interested in visiting museums, theatres, concerts. The way I spend my free time helps me to restore my mental strength and recharge my batteries.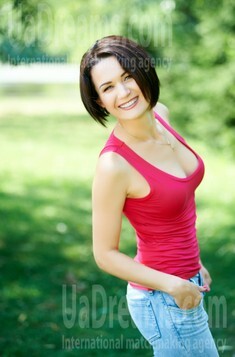 How would I describe myself
They say that the way people spend their leisure time reflects their character. I can agree with it. Speaking about my personality, I am an easy-going and open-minded person, and I feel elated when I am with my friends. That is why I adore spending my leisure hours with my nearest and dearest. I cannot imagine my weekends without a long hearty conversation with my daughter. I spend a huge chunk of time with my family. It's neccessary for me, because sometimes I work abroad, and miss them so much. Travelling is an essential part of my life. As I am an all-rounder I am interested in many things — I love to visit different festivals, exhibitions, concerts.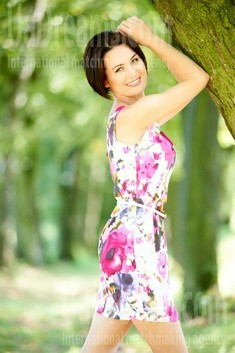 The type of man that I desire
Most women don't really think about which type of man they're looking for. It often just happens by chance. Things which are important for me: kindness, sincerity, careness, a self-confident man whose words and actions are same. I also want us to have similar goals and similar world view. He will respect not only me but women in general. Nice sense of humor is very important because then we can deal with any trouble in our life. I just want to have a true person next to me, with whom it is interesting to talk, to go out and just to have a good time together...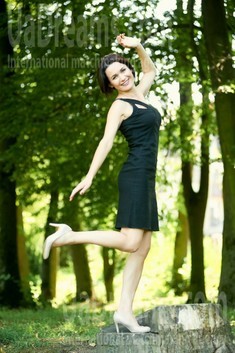 About my family
I have wonderful parents and a sister. She is three years older than I. I love them so much! My parents live happily together for many years already. They love each other so much through all these years and it shows True Love is long lasting...They gave me everything they could, they always helped and supported me, I'm very thankful for that. Besides, I have my own daughter, she is my treasure, I love her more than anything.