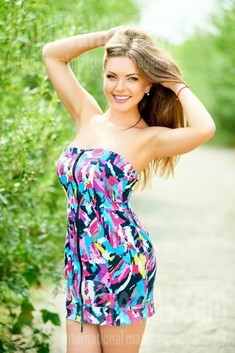 My future goals are
I have lots of goals but I don't like to talk about them cause I think that words mean nothing. I do a lot to achieve what I want and then you will see everything. One thing I can tell for sure, my aim #1 is to have my own family, someone to care about. Someone whom I will wait at home from work to feed and share my warmth and emotions. Some one, who will be glad to hear how was my day, what interesting did I do. I know I have a big loving heart and I need the one who will be have to win it. I also dream about kids. I think kids make our lives much better, brighter and happier.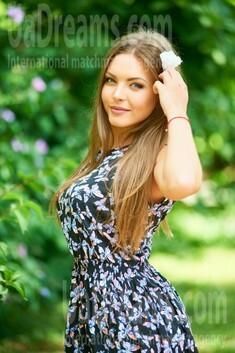 The type of man that I desire
He must be calm, intelligent, handsome. He should know what he wants in this life and have a desire to create a family. Of course, he should know how to treat a woman and be a real gentleman. I appreciate honesty. We have to have common interests and familiar aim in that way we have create a happy family.
See her fascinating movements and charming smile...
Feel as if it was your first date with this lady — it is worth 1000 pictures!
Watch this video for FREE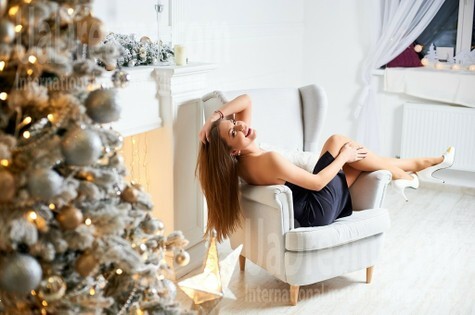 How would I describe myself
Sociable, intelligent, with a good sense of humor.
Domestic abilities
I have to do everything about the house myself. I like when my house is clean and tidy. As I have a dog, I walk him 3 times a day, every day care of him created a certain schedule in my life. But it is not too difficult for me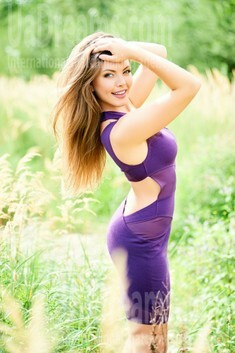 What I do in my leisure time?
I pay great attention to my health and body and I go to the gym three times a week. I also like to do massage, I am very good at it. My friends are part of my life and I enjoy spending time with them. We like to have fun together, to do crazy thing. Also I enjoy driving the car. I am a fresh driver, but I see its my passion. I am not a very good at it yet, but I like to wake up in the morning, have a cup of coffee, take my sister and go far far away:) I also like reading books when I have free time or to play with my pet. I have a sweet cat at home :)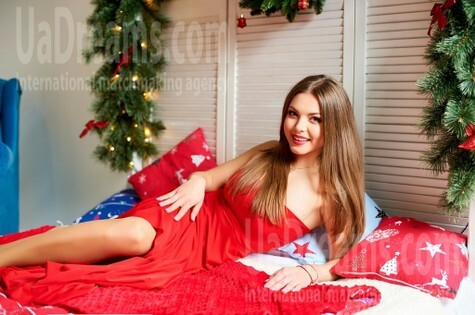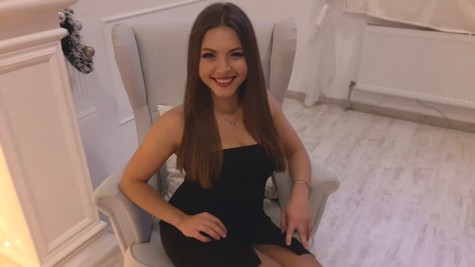 Get a much better idea of the lady's personality!
Discover her life and secrets no other men know :)
It's intriguing like finding an unknown world...


My typical day
In the morning I like jogging in the park or near the local lake if I do not have to go to work early. Then come back home and cook a breakfast and later I go to work. After work I go to the gym and in the evening I like to have a walk before going to bed, it fresh up my mind and make it better to slеep. If its not too late I like to read something. In summer I spend much time at out countryside house, we have little field and garden there. Sometimes my friends come to visit me there and we have small BBQ parties:)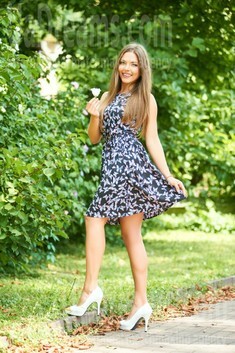 Our personal opinion of this Lady
Beautiful, funny, sociable, responsible and with a wonderful smile.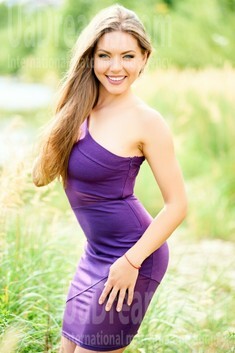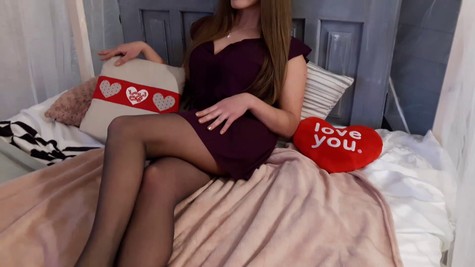 Get a much better idea of the lady's personality!
Discover her life and secrets no other men know :)
It's intriguing like finding an unknown world...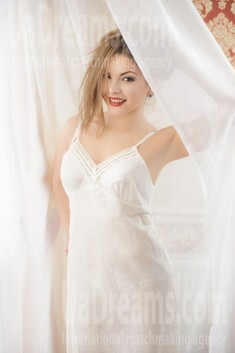 About my family
I have a friendly family which consists of four people. My mother, my father, my older sister and me. I love them very much. I am very close with my sister, she is my best friend. We spend much time together. Now, we both work different schedules so we spend less time together that is why time to time on weekends we sit in the car and go some far far away to spend the whole day or two together. I am also very close with my granny, she stayed with me when I was a little kid while parents were at work and I appreciate this a lot and try to help her with anything every time I have such a chance.