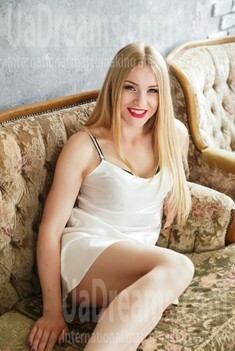 About my family
My family is not that big, but we appreciate and love each other very much. I grew up in a small city and despite the fact that I have not lived with my parents for a long time, I get support from them, advice and a good mood. I have an older brother who is always ready to help me. Father is the head of our family. He is courageous, wise and very kind. My mother is very beautiful, caring and tender woman, she has always been an example of an ideal mother and now I want to be like her. I appreciate our moments together and I want us to spend time together as often as possible. I like to make gifts for my family, small surprises and make them happy.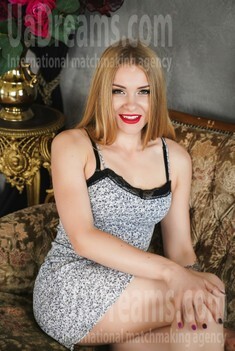 My future goals are
My goals are very simple and I am ready to do all my best for it. First of all I want a big and friendly family, to meet a man with whom I will be happy and we can be together and overcome difficulties. I also want to do my favorite sport and have success in it. It is very important for me to get support and motivation from people I love. I want to be happy and enjoy every day of my life. I think everything is possible when person wants it and I am sure that I will be happy. Everyday is a little chance to make life better!
See her fascinating movements and charming smile...
Feel as if it was your first date with this lady — it is worth 1000 pictures!
Watch this video for FREE
My typical day
My day begins with a good mood and a charge of energy for the whole day. For this I just need to see the smile of my son and it seems to me that the world is getting brighter. I have a little tradition to drink coffee in the morning, so I make coffee, prepare my son's breakfast for school and go to work. My work is very active, we have a lot of seminars, meetings, so at work I am always active. My son and I are engaged in sports, after work I take him from school and we go to training. We always share our impressions of the workout and it makes us closer, I like it.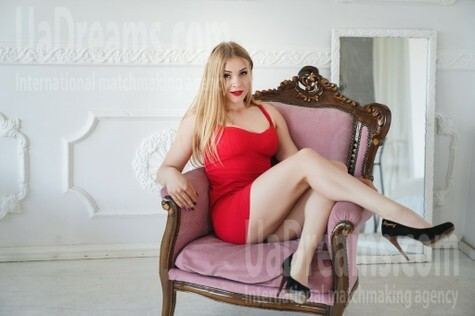 Domestic abilities
I like to create a special atmosphere at home. I like fresh aromas and feel clean. My son helps me and it seems to me that it is especially pleasant to spend time in our house. I like to cook different dishes, experiment and invent my own recipes. For a future husband, I will cook with pleasure and I think that preparing dinner together is also very romantic. My mother taught me to clean and have order in the house, so every week I am happy to clean the house completely. I like to wash dishes. This is a little anti-stress for me and relaxes me after work!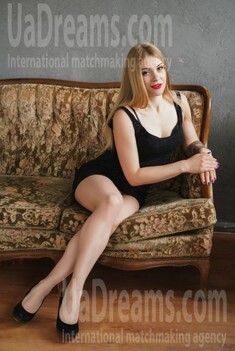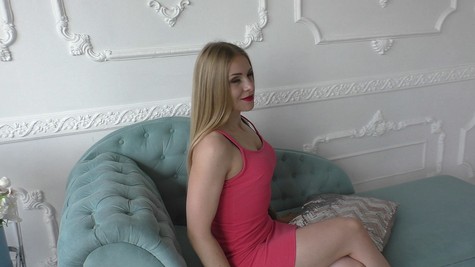 Get a much better idea of the lady's personality!
Discover her life and secrets no other men know :)
It's intriguing like finding an unknown world...


The type of man that I desire
For me the man is always the head of the family. I want to be support for him, motivate him to move on and achieve success. I want to meet a faithful man, for whom the family - will be the main thing, I want him to love me and our children. I would like to know that he is ready to be with me in a difficult situation, that we will also be able to share our joyful moments together. I want to be under his protection and feel confident with him. I do not pay attention to appearance, for me the most important thing is the soul and attitude of a man to a beloved woman. I want to feel his love, I want him to be confident, be kind and wise husband.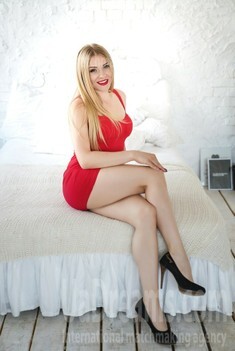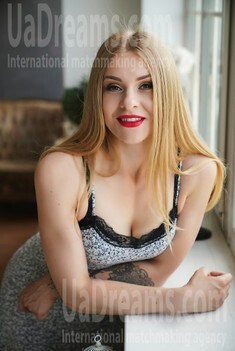 How would I describe myself
I am a versatile and active person, I like to be in the center of attention and I want to learn this world more. I am an active, purposeful, but at the same time, a gentle and loving woman who just wants to be happy. I do not have a reliable and loving man right next to be 100% happy.
What I do in my leisure time?
Sit still and be bored - it's definitely not about me. My life is full of different events and I have absolutely no time to be bored. But I always try to give time for what I like, because there are so many interesting things in the world and I want to learn, to explore it more and more. I like psychological literature, it seems to me that it can reveal a person from a new angle and tell about his problems. Not the last place in my life is sport, I want to achieve success in this and I go to my goal every day, I also like to spend time with my son and it seems to me that our characters and habits are very similar. We like do sport together, swimming, laughing and enjoy life.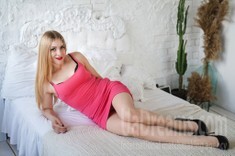 Our personal opinion of this Lady
Inna conquered us with her smile and kindness, there is a strong character and tenderness in her. She has a lot of goals and achieves them. A very kind woman, loving mother and caring person. With her it is never boring, and her pleasant laughter will be remembered for a long time.