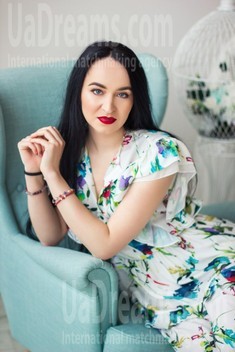 My future goals are
I like to dream. Or better to say, I like to make a plan for the future. My main goal is simple "women's happiness"! I would like to come home and look into the eyes of my beloved man... kiss his passionate lips and drown in his strong arms. It is what I am thinking about every evening... Also I will be glad to start my own business one day... That`s why I have been working a lot for the last years) It will be really great to learn some foreign languages and travel all over the world too... Of course, with my future husband!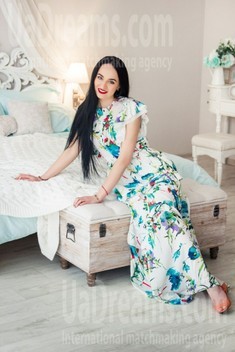 How would I describe myself
I consider myself to be a responsible and hardworking lady. I am also a very open and friendly person. I don`t like to lie or pretend to be someone else... Not so long ago I`ve learned how to love myself... And I always try to accept myself for who I am... but I don`t forget to strive for more, and you?
See her fascinating movements and charming smile...
Feel as if it was your first date with this lady — it is worth 1000 pictures!
Watch this video for FREE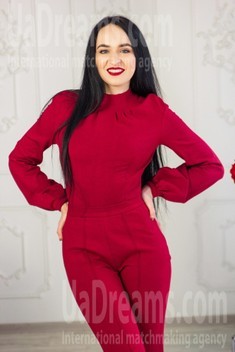 Our personal opinion of this Lady
Karina is smart and responsible. She is a very easy-going and down-to-earth lady! She has a charming smile and amazing long hair! She likes to joke and make people around her smile) It is a pleasure to communicate with her...
What I do in my leisure time?
Leisure time? What is it?) I work a lot as I really like what I`m doing. As Henry Ford said "The best job is a highly paid hobby", do you agree? I certainly do! Well, in rare moments of my free time I like to read some interesting books... Like, for example "The Master and Margarita". I also like movies very much... I can spend all the weekend watching comedies or biopics. I like to meet for coffee with my friends several times a week. Sometimes I do some sport outdoors when the weather is good... Oh, and, of course, travelling! Seeing new places and feeling new atmospheres - what can be better, right?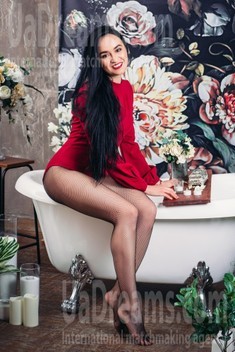 My typical day
Oh, my work days are really typical!))) I wake up and slowly move my body to the kitchen to drink at least a cup of coffee to open my eyes))))) What can I say, I am a late-night kind of woman. Then I wash my face and everything below and go to work! After work my schedule is exactly the opposite - bath, coffee and sleep! Weekends are more varied - cleaning, walking, reading, meeting with friends, sport, cinemas and so on)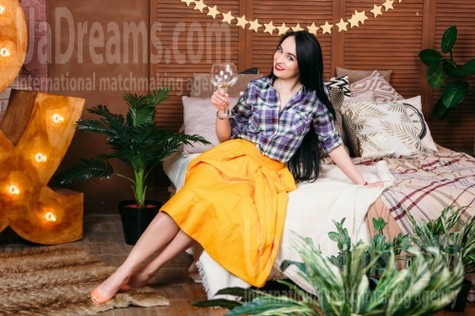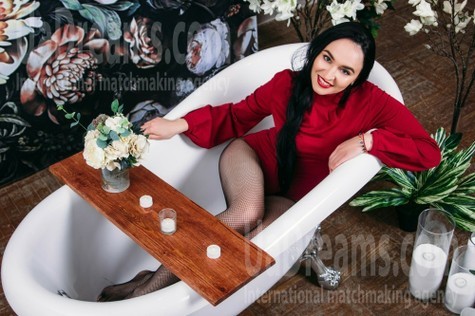 Domestic abilities
Sleeping is my favourite domestic ability! And by the way, I look quite good in a home bed, you know)))))) But, if to be serious, I like to keep my home place and myself clean and tidy! So, my future man should not worry about that))
The type of man that I desire
Well, a lot of ladies are dreaming about a Prince or a King... But I would like to have a real GENTLEMAN close to me))) Somebody who will not only talk about love, but the man who really knows how to demonstrate it! I want him to be gallant, resilient, purposeful, generous, empathetic, with a sense of humour and stylish, of course... I can write a lot about my search... but it's just words. The real happiness in relationships consists of harmony and conformity to each other, so... If he can tame me, I will make him the happiest man in the world!)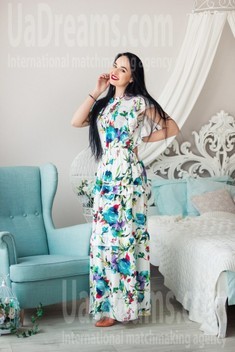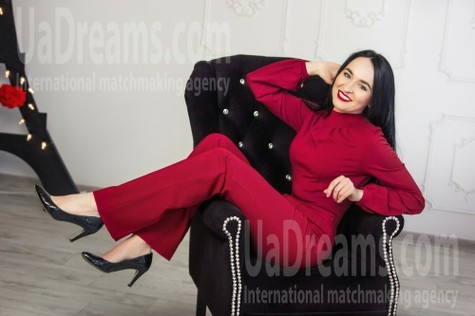 About my family
I was born and raised in a small family... It consists of my mother, brother and me. My mom worked a lot as she needed to raise up two kids alone, so me and my brother Andrey had to work from an early age. But we are very grateful to our Mother... as she is the best example of a parent for both of us! Maybe my family is small but it is full of love, support and respect to personal spaces of each member. So, that is what I want to see in my future family too!)