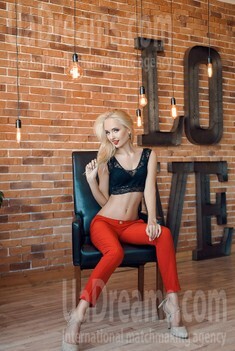 How would I describe myself
I am a kind, cute, sensitive, romantic and tender girl. I think, that main features of character are purposefulness, wisdom, responsibility, and diligence. I am not afraid of any problems. It will help me to reach my main goal in life.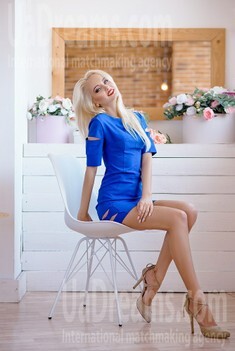 Domestic abilities
Like most girls I can do a lot of housework. But I like it in unusual way. I always do it with a good mood, I turn on music, dance, sing and enjoy every work. I like to cook and make my family happy. I hope that my future husband will help me and will do it with a smile too. I promise that you will like all kinds of work. Let me show you that it can be really fantastic.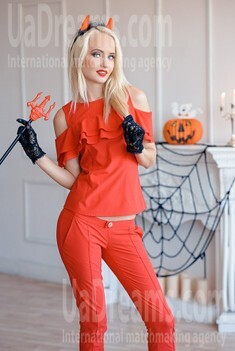 What I do in my leisure time?
I can say only one thing, that I can not sit in the one place. I need to discover new places, new things, I always need to learn something new. I like to travel, to spend my time with friends, to enjoy nature. Also, I adore shopping with my friends like all girls in this world. I adore watching films and listening to music.
Our personal opinion of this Lady
From one side the lady is such a tender girl. She is like a beautiful flower which needs a good care. From another side, she is so smart, purposeful and has a huge wish to improve herself and the whole world.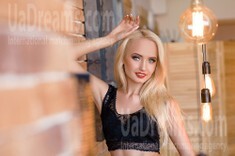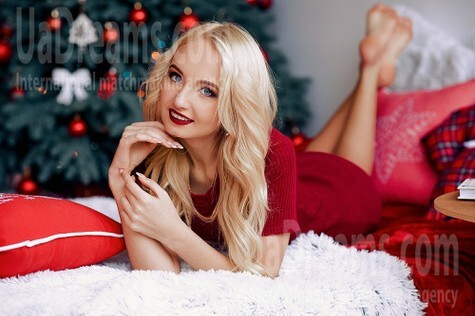 My future goals are
Firstly, I want to find my special man, whom I will love and who will love me. I am on the way to my goal and try to find him here. Secondly, I want to open my beauty salon. I dream to make all the girls more attractive and beautiful. Because I believe that I can help many girls emphasize their beauty.
About my family
I'm just the only daughter in the family. But my parents are my everything, my best friends and mentors. I also have a lot of cousins, aunts, and uncles, so I can say that I have a big and friendly family. It is my castle and fortress.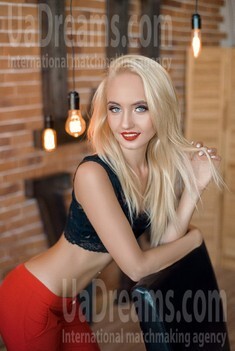 My typical day
At the first sight, my day looks very typical. But on the contrary, each my new day is not like the previous one. I wake up, go to work. By the way, there I always drink delicious and fragrant coffee. It can be different, depends on weather and my mood. But my favorite one is a latte. At work, I meet a lot of new girls, whom I help to be more gorgeous. They tell me about everything, that is why I learn a lot of new information every day. That is why every my new day is not similar with the previous one. After work, I walk with friends and sometimes discover new places in our city. In the evening I prefer to relax and watch some films.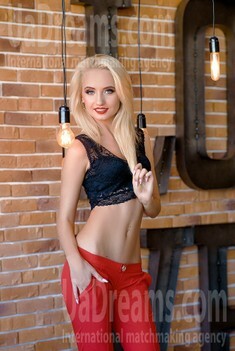 The type of man that I desire
I am looking for a kind, caring, smart and not greedy man. He must be ready for creating a family, not be afraid to have children. He must trust me and treat me and my family with respect. It will be a huge plus if he likes sport and all the activities. And the last but the main thing - he must be honest with me in any life situations.