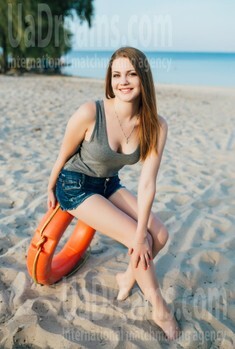 My typical day
My day is never typical :) It never looks the same :) I don't like routine and try to bring some bright colors to my everyday life I always start my day with saying that Today will be my day; I can do it, I know I can; I am the winner and Today is a new miracle. Early in the morning, I wake up, drink tasty dark coffee and ready for a new day. I am doing my Master's and have a part-time job. My studying takes a lot of time but I like to be responsible and busy. In the evenings, I can meet with friends; I can cook or just simply watch a movie with my cat)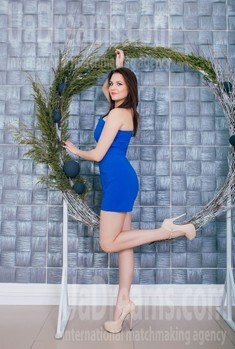 My future goals are
think goals should never be easy; they should force you to work, even if they are uncomfortable at the time. I want to build a career, find my place in life. I want to try to realize myself in what I really want. I believe that hard work, dedication and faith will get me anything I want. Also my cherished dream, and at the same time, the iron goal is the desire to create some project that will help at least one person which will be useful at least for one person. And I want to create relations and to build a family hearth, where you always want to come back. The family with its own traditions, family dinners, warm atmosphere and sure, kid's laugh!
See her fascinating movements and charming smile...
Feel as if it was your first date with this lady — it is worth 1000 pictures!
Watch this video for FREE
Domestic abilities
There are certain things in life which you have to do whether you like it or not. One of such things is household chores, doing which is a necessity. Nevertheless, keeping house in order is important to me. It brings me as minutes of boredom so moments of joy and pleasure. I also can cook because my mother has taught me before I entered the University. I have a habit to find new recipes and try to cook them. Especially I like to do something at home when I am alone.Do you wanna try one of my meal? Let's get acquainted.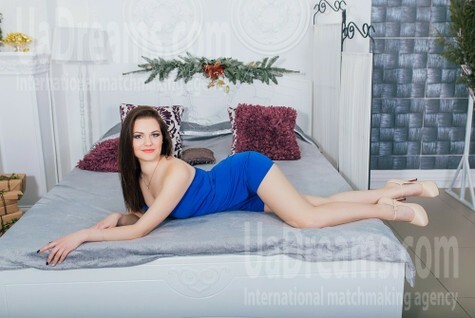 What I do in my leisure time?
My interests are rather different. I love being both active but sometimes I like to be calm and have lazy days, having a nice evening at home and cooking my favorite meals. However, I love to be outside to organize something like picnic for my friends and my family. I am interested in sport. I was fond of gymnastics in my childhood so I like to fitness. I like to take everything from a life that is why I always stay very active and I am talking now about having chance to travel. I am very curious about different cultures. I enjoy reading or watching about different traditions and customs. I love reading, because who owns the information owns the whole world. I like to walk in the park or to go to the cinema, bowling, roller-skating. In few words you never be bored with me)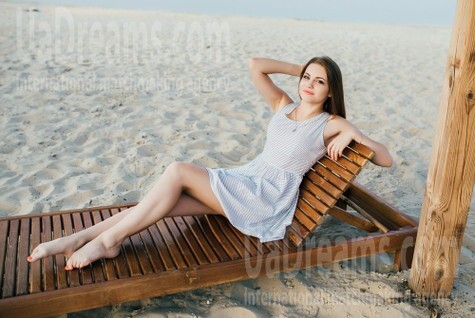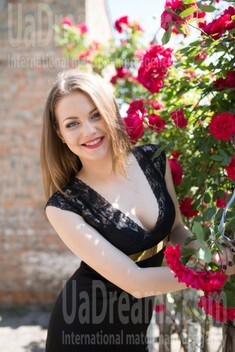 About my family
My family is not big, but the most beloved and friendly, they are so important for me. I am the only child in my family. Also we have a cat and she lives with us for almost 16 years. On holidays or weekends my family and I always go to my grandparents, for family dinner and we love to spend time together and have much fun:). I have a second cousin who is like my sister for me. We have a lot in common and she is my dear and very close person for me.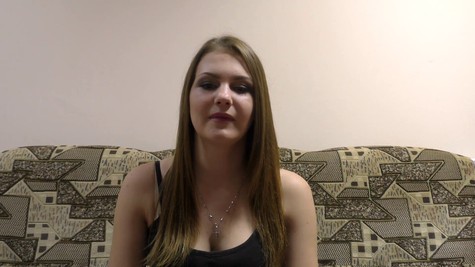 Get a much better idea of the lady's personality!
Discover her life and secrets no other men know :)
It's intriguing like finding an unknown world...


How would I describe myself
Another profile? Another woman? It is not about me. If you give me a chance then you will see that I am different from others. Moreover, I want us to create our own Universe- Love Universe. It will not be cold. It will be full of warmth and happiness. Thousands of stars? No. Only you and I. I am a giver by my nature and you will see how much I can give you. . I am a very sensual and romantic woman that's why everyone say from the first sight that I am shy. I want us discover our Universe together. All you need to do for now is to let me know if we want the same. Just make a first step….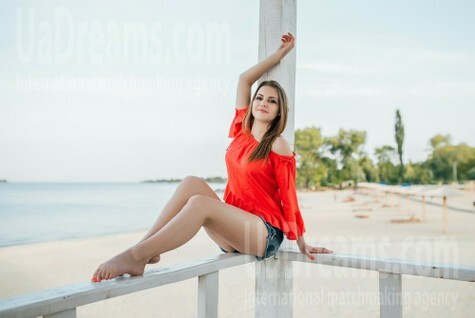 The type of man that I desire
You may be tall you may be short. You might like to laugh you might be serious. You might eat meat you might be a vegetarian. All I need is just be yourself. Think about what you used to and do what you usually do. I will not judge you. There are no perfect people. The most important is to have similar points of view. I am looking for a honest, tender man who will be family oriented as I am, who will share his life with me. If you are looking for a woman with old fashioned family values then write to me without hesitation. One minute may change your life. Maybe it is a right time for us to become closer. Let's find out it now)