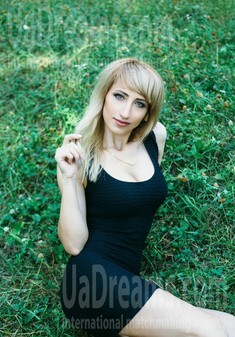 Our personal opinion of this Lady
The brightness of her smile and the openness of her soul can impress. She can be positive and active and calm and sensitive at the same time. This is a woman who knows what she wants and she has her dreams and goals which she wants to share with her future husband.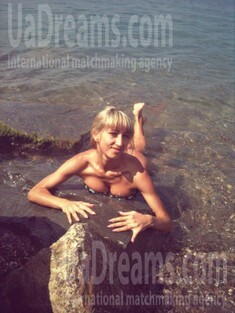 My typical day
My morning starts with nice music that helps me to get up and cooking something for breakfast. Usually, it can be some fruits or maybe a cup of tea or coffee. After this, I go to the gym and then go to work. I like my work a lot and I really like to help people. When I have some free time after work, I can walk a little bit or meet with my best friend and drink a cup of coffee.
Get a much better idea of the lady's personality!
Discover her life and secrets no other men know :)
It's intriguing like finding an unknown world...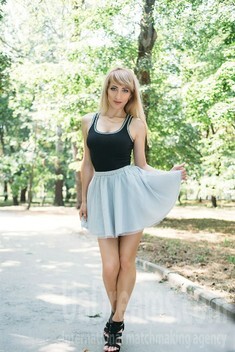 My future goals are
I think that one of the most important goals for me is to create a family. I also hope that I would be a nice mom and would achieve some success in my work. I dream to be happy with my future husband and to share a lot of things. I want to travel together and to discover some countries, I dream to spend the rest of my life with the right man and to give him happiness and all the joy of my soul.
What I do in my leisure time?
I have a lot of things which I adore to do when I have some free time... I like to cycle and to read so much, I also enjoy singing and sometimes I going to karaoke. I'm found of cooking and listening to music and I also like so much going to the gym. I try to open new, to do new things and I think that life is so interesting, it is so cool to discover it. I like to be close to the nature and sometimes I can go camping with relatives.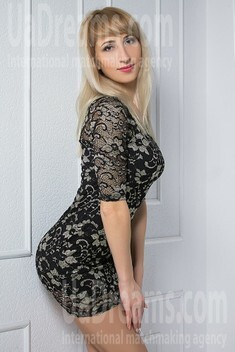 The type of man that I desire
For me, age is not so important and I think that when you really have deep feelings, then it doesn't matter. I'm not looking for the prince on the white horse, I'm looking for the man who will be sincere and kind, who will understand me and who I can rely on. I will accept my man the way he is, the main for me is loyalty and inner world.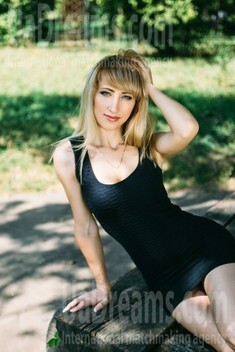 Get a much better idea of the lady's personality!
Discover her life and secrets no other men know :)
It's intriguing like finding an unknown world...


How would I describe myself
I like so much to spend as more as possible time with my family and close people, family is one of the most important things in life. I'm a family-oriented woman and I'm open and sincere. I'm ready for serious relationship and I dream to find that special one with whom I'll spend the rest of my life. I want to add that I'm open for something new and I dream to discover this with my soul mate.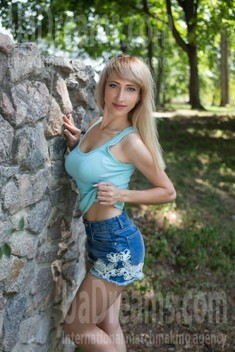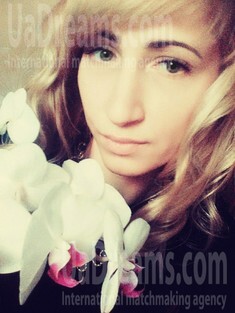 About my family
I grew up in the nice family and my parents were always a worthy example. In my family, we always support each other and I'm proud of this. We do not have secrets and we are open with each other. I'm close with mother and I think that she is my best friend, but I also have a nice relationship with my father and we like to spend more time together.
Domestic abilities
Usually, I like to do almost all things and it seems to me that it is very hard to find something that I really do not like to do. I think when you do this with a soul mate, each task can be so nice and even romantic)). I like a lot to add cosiness to the house and I like so much to clean and when all the things are in order. I adore cooking and caring of the pets, I do not have them now, but I think that I would like to have.