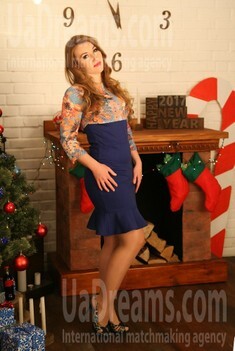 My future goals are
My goals in life are to become a happy beloved, wonderful wife, amazing mother and to carry on with my self-education in psychological science.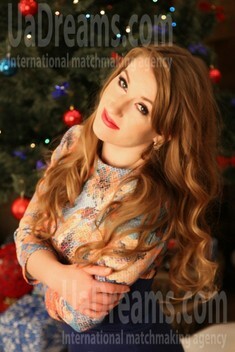 About my family
I am from a good family we were never wealthy, but our bond was our wealth. I have a brother who is 4 years younger than me, he works as anesthesiologist. I can tell that he is the closest person to me, trustworthy and helpful. I could always feel support and care from my parents, and they have been always a shield for me.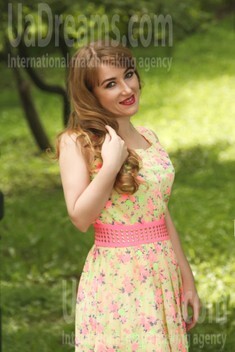 My typical day
I work as a teacher of psychology and philosophy. When I have lectures I wake up early, at 8 am, make delicious coffee for myself, watch the news and go to work. After that I go to fitness, then walk home, cook dinner and read before sleep. I love to read about history, design, psychology of relationships between a man and a woman.
What I do in my leisure time?
I have many interests - hiking, reading, fitness, theater, embroidery, interior design. I am attached to my family, and I can't imagine the better evening than being surrounded by people I love.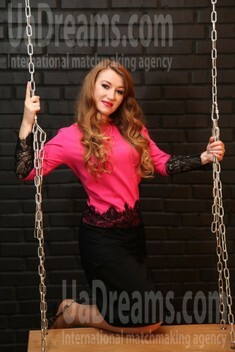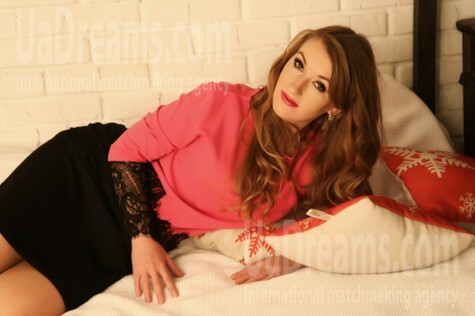 The type of man that I desire
My perfect man will make my heart blossom like a flower. Maybe it sounds poetic, and too romantic, but it is true. I do believe in the power of love, I do not want to be married to someone just for money or any other material values, I want him to fill me with energy and never-ending power! He must be protective and loyal to me.
Domestic abilities
Any man should not worry about what a housewife I can be. My home is my castle, and it is always comfortable and safe there. I love to experiment in the kitchen, I am interested in interior design, as I think that it reflects our personality.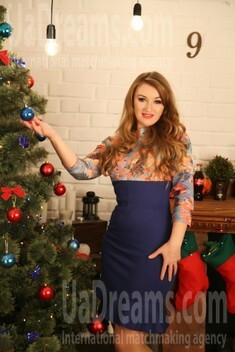 How would I describe myself
Life is wonderful, and the world is so big, I love to explore it, my heart is open and I have no fears when I look into my future. Here I am eager to find a partner for our fascinating adventures filled with deep love for each other.
Our personal opinion of this Lady
Marina is seriously looking for a husband, she is intelligent and classy lady.