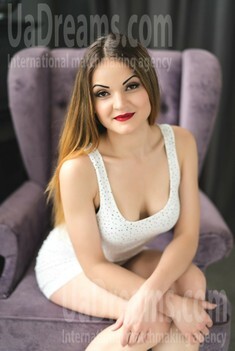 About my family
I grew up with my grandmother and in most things I take an example from my grandmother's and grandfather's relations. I love and value them very much and I am thankful to my grandmother for all the things she gave me as she put her soul and all her love in me and helped me in all my starts with a good advice and support. She is the most close person in the world for me.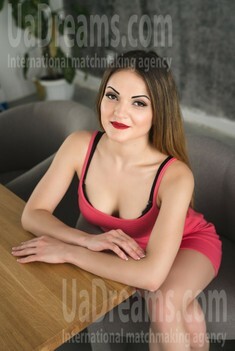 Domestic abilities
Probably as most women I clean my house, trying to keep it tidy and cozy, make it feel comfy and of course taking care of my son Nikita. Also I like cooking. I am a cook by my occupation and enjoy to be creative and mix different ideas in my head to make them come true then in new interesting dishes:) . I think cooking is a kind of art where one can reveal his/her creativity, do it with love and inspiration.
See her fascinating movements and charming smile...
Feel as if it was your first date with this lady — it is worth 1000 pictures!
Watch this video for FREE
The type of man that I desire
I am looking for a sincere, kind, gentle and polite man, who knows what he wants and sure about his goals and desires for the future life. It is important for me, that man who will enter my world, would love my son and be kind to him as well as he loves me. I dream to find a man with a good sense of humor, taste of style and ability to enjoy life every day and moment:) I want to create strong happy family, so I hope to find someone who is ready for serious steps and desire to become caring, loving and supporting life partner for the rest of my life.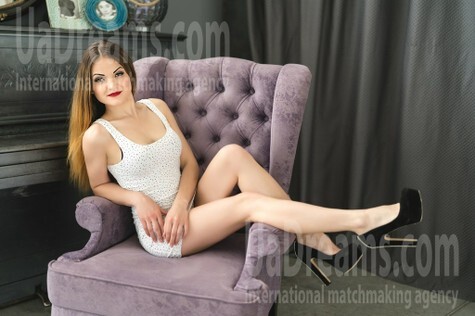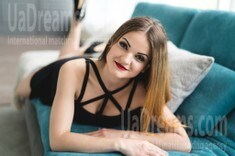 Our personal opinion of this Lady
Lady is very smiling, intelligent, loyal, sincere and kind. It is easy to see that this lady is a very good and caring mother who loves her son very much and it goes the opposite way as well. Lady is very intelligent, polite and deserves to create relations with a gentle and generous, sincere man. So we hope, she may find her special man here.
My future goals are
The most important thing in life for me is family, so I am dreaming to become a loving future wife, caring mother and good partner to be able to create strong relations and HAPPY family. I live with a goal to develop and move forward always and I always look for the same things in my future life partner. I also dream to be independent and have an opportunity to travel around the world. As life is great and there are so many wonderful places to see..:)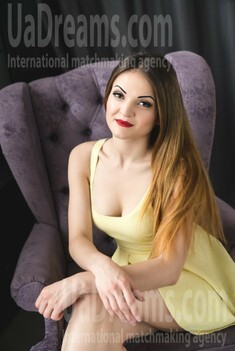 My typical day
My typical day is very interesting, active, bright and busy. I work at the shop as sales assistant and I usually wake up early as I have to take my son to the kinder garden. Usually I wake up, go to the kindergarten with my son, then go to work, come back from work, bringing my son and going home. After a long working day I enjoy spending relaxing time at home with my son or going out for a walk in the fresh air.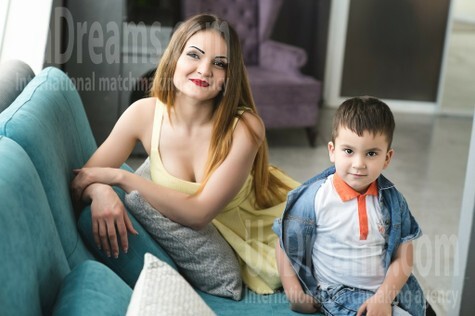 What I do in my leisure time?
I usually devote my spare time to reading and living an active lifestyle. Thus I go to the park or city center, walk with my son, sit in a cafe with a book or enjoy having active rest outdoors. I spend a plenty of my spare time doing sports, taking care of myself, playing and studying with my son, doing home duties, etc. I would always use an opportunity to go to the gym for training if I have time off from work. It is important to keep myself in a good shape and healthy condition:) As real woman and mother, I enjoy cooking a lot, which is not only responsibility but also my hobby and profession..:) So, I really like to be creative and cook something new often.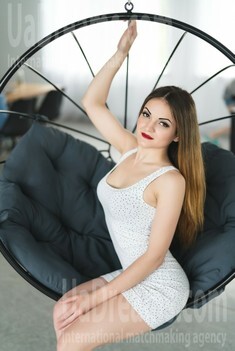 How would I describe myself
I consider myself as very positive, life enjoying and creative lady. I am looking for someone who will be enjoying life the same life the same as me so we could create moments and enjoy life together, to build strong and happy family :) The most important for me is self development so I always prefer to move forward and grow new knowledge.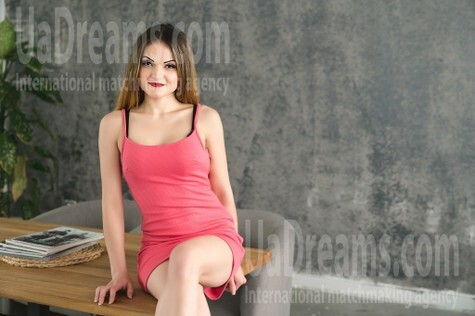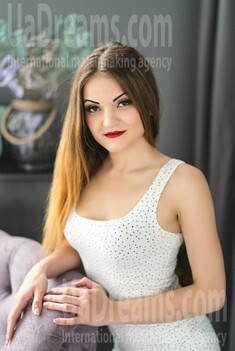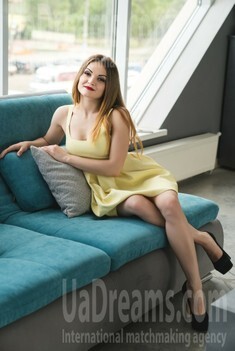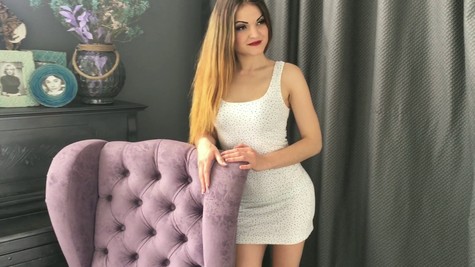 Get a much better idea of the lady's personality!
Discover her life and secrets no other men know :)
It's intriguing like finding an unknown world...