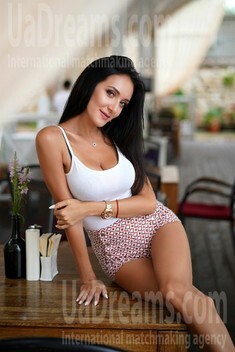 How would I describe myself
I can describe myself as a very energetic, active and sociable lady:) Also I can say that I am quite honest and direct:) If I have some disadvantages, I will tell them and will not hide:) We are not ideal and have our small secrets:)Better to show them at the beginning:)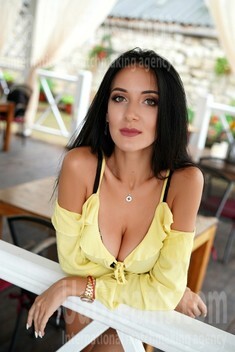 My typical day
My day begins with a cup of coffee with milk:) Then I feed my cat and make all preparations for my work day:)All these takes a lot of time, so I must hurry:) Now I have new work, so every day starts for me with a very good mood! Being make up artist brings me not only money, but inspiration and pleasure from every person I work with. As I am busy usually only half of the day, rest of the time I can spend with my friends or family! Cooking, reading or listening to the music!
See her fascinating movements and charming smile...
Feel as if it was your first date with this lady — it is worth 1000 pictures!
Watch this video for FREE
My future goals are
I think like any woman I want to find my woman happiness. Family, love, children!:)But also, as any woman in our modern world I want to achieve some success in the world of business:) For me work will never stay on first place.Happiness of my family, of my beloved and native people are on the first place for me! Also I want to learn more languages.Such as Italian, Spanish and to improve my German! I like to travel a lot.:)And I want to visit much more countries:)And it would be great if I do this with my beloved:)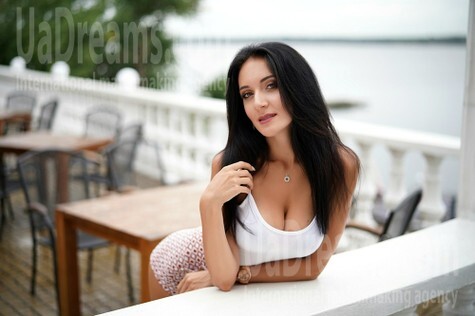 What I do in my leisure time?
I can describe myself as a very communicative and cheerful lady:) So I don't like to sit at home lonely!:) I like to spend time with friends ...At summer time we may go to the seaside or just sit and drink coffee at a cozy place:)Doesn't matter..For me the main thing is a good company:) I must confess...I am not big fan of sport :) I am very grateful to my parents for such a figure:) I have never been on a diet. I eat whatever I want :)So as you can understand in my leisure time I adore to cook:)I have many favorite dishes..But especially I adore Italian cuisine:) Also I like to bake. Recently I like to read different kind of psychological books, to spend time on the open air listening to the music and just thinking or dreaming!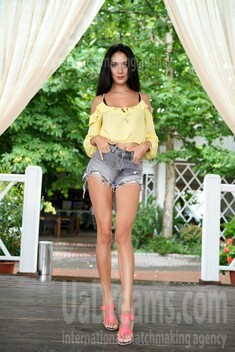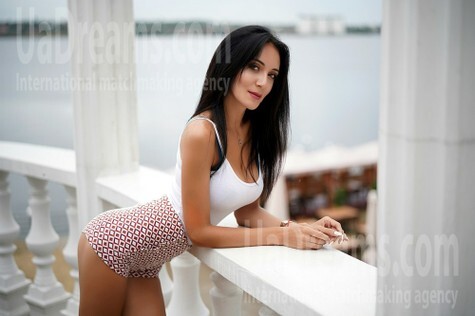 Domestic abilities
As I already told, most of all I like cooking :) I like to make dinners and to pamper my friends and parents with tasty dishes:)I have many culinary books and some of them are even in English:)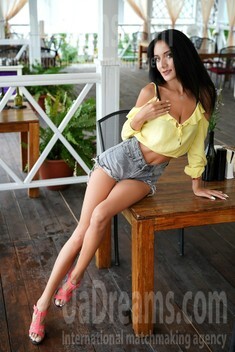 The type of man that I desire
A lot of people say that appearance and beauty are very important. But people fall in love not with beauty itself. People fall in love with laugh, curly hair, dimples, a mole on the upper lip or even with a scar above eyebrow. But with just beauty - no. I am looking for a charismatic and active, strong and independent man. For whom his family will be on the first place. I want to feel his attention and care, his love and affection! And I will give the same to him and even more. I am not jealous, maybe just a little:) And I am looking for a man who will trust and believe me!
Get a much better idea of the lady's personality!
Discover her life and secrets no other men know :)
It's intriguing like finding an unknown world...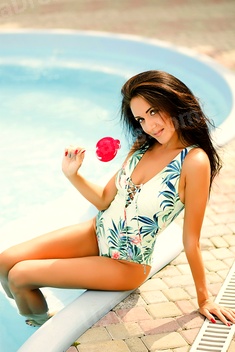 Our personal opinion of this Lady
Lady impressed us with her good look and bright eyes:) She is very pleasant and always affable!:)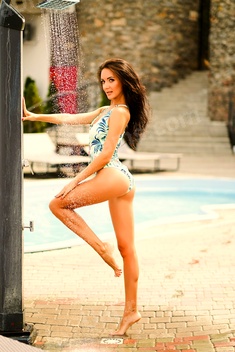 About my family
I have a standard family:) My father, mother and me:)We don't have a lot of close relatives, so my parents are the closest people for me! My mother gave me a birth when she was 41! And though I have very big age difference with my parents, my mother is the best friend for me! She is the only person to whom I can tell all my secrets:) I adore animals, so another member of my family is cat:) She is like my kid:)We all love her very much:)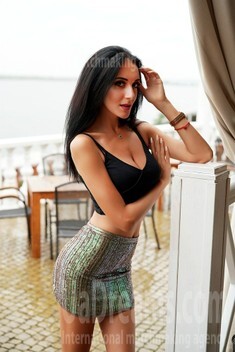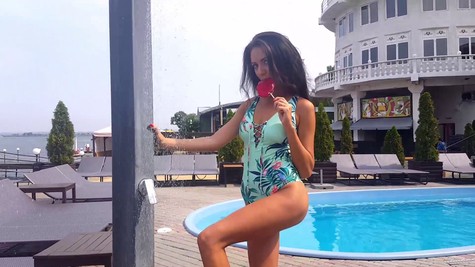 Get a much better idea of the lady's personality!
Discover her life and secrets no other men know :)
It's intriguing like finding an unknown world...