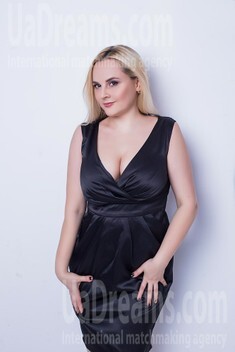 About my family
I was born and live still in wonderful town of Sumy. My mother doesn't work, my father works at the plant and also I have a sister, she is a businesswoman.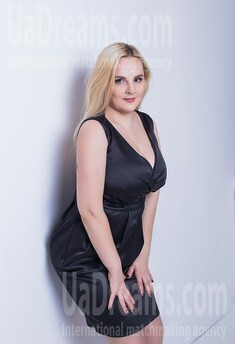 My typical day
I get up early , cook breakfast, go to my work. After work, I have a supper and go to my courses or have a meeting with my friends. I don't like to sit at home alone. Also I like to do to the shops when I have some free time.
See her fascinating movements and charming smile...
Feel as if it was your first date with this lady — it is worth 1000 pictures!
Watch this video for FREE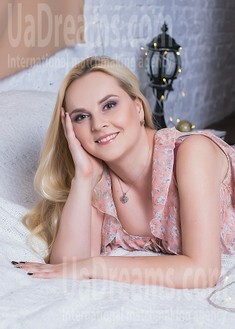 Our personal opinion of this Lady
This lady is attractive, sincere, kind and sociable person.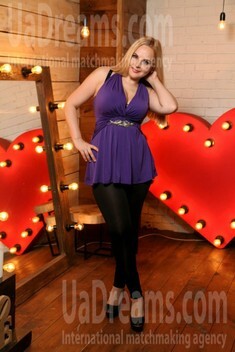 What I do in my leisure time?
When you are active person, there is always things to do! That is about me. I cannot stay at home for long time, I like to go somewhere, to explore the world. Life is learning, every day we find out new things, from TV and newspapers. I like learning and I catch every opportunity when I can go to courses and learn new subject. So many things are interesting to me, I could go to courses of hair stylist or language lessons. Languages is what I really like. I understand that when you know some languages it would be easier to travel around the world. I would like to start with English, so as soon as I will find courses I will subscribe to them :) By the way about travelling, it's one more of my hobbies! I like to travel everywhere. I have been to the seaside, to the mountains, to the folk land park not far from my city. Even when I go to other city for business trip, I try to see what they have there. I have so long list of places that I still want to see! Do you have such list too? I am sociable girl and I have many friends. We often met and go to events, to the concert or exhibition or just going outside the city to the nature. I like rest near the river or in the forest, when I am close to the nature I am really relaxed. How is it about you?
Domestic abilities
I like to keep my house in order, to cook some delicious dishes and to change something in rooms, I like to add some details to interior to create special mood :)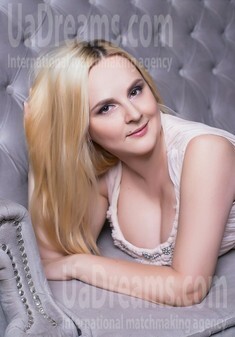 The type of man that I desire
I would like to meet a kind, generous, caring, romantic person. He should have good heart. Age and appearance is not the first thing that I pay attention to. I am looking for mature man, who will just be with me. In some moments when life seems dull I need just gentle hug from dear person and I would like that my man knows when I need it. Of course I want hugs and kisses not only in sad moments :) I am lady who needs affection! Relationships are full of passion and love for me. Is it so for you too? I am devoted friend, lover and I would be devoted wife. All I need that you be devoted to me too!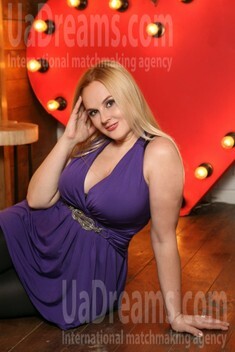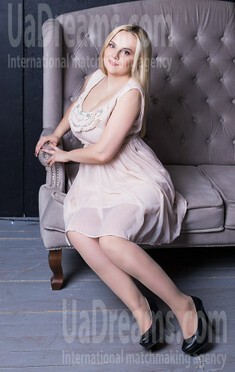 My future goals are
Modern world gives so much opportunities to everyone, you just need to see and to use it! So many women around tell me that I should work hard and think about my career first of all, that woman should care about herself. It's a little bit sad to hear about such things. I am working and I like work, I like to help people and learning something new. But what about love? Love is everything that I have been dreaming of since I was a little girl. And no matter how much you have in life, till you have love, you have nothing! That's why my goal and my dream is love! I want to meet beloved man, my soulmate, my second half, a man with whom we will build strong family together.
How would I describe myself
I am serious, purposeful, active, romantic and communicative girl. I am the best and you will see it :)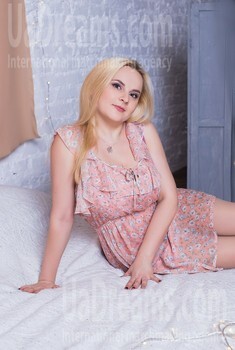 Get a much better idea of the lady's personality!
Discover her life and secrets no other men know :)
It's intriguing like finding an unknown world...