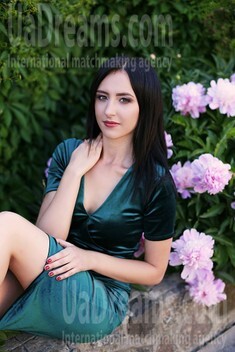 What I do in my leisure time?
I am a big fan of Yoga! I like to feel healthy. Besides, Yoga keeps me in a harmony and peace. Sometimes it's useful to be alone with yourself. I like reading classical and modern literature. I have an interest in psychology literature too. But most of all I like traveling! I am open to something new and interesting. When I have a vacation, I am always planning to visit other countries.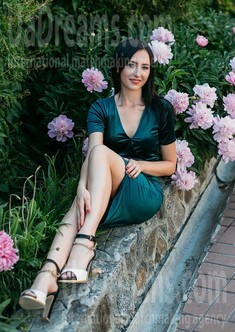 Domestic abilities
I clean my flat twice per a week. I like to make my home cozier. I like to care about my home flowers but most of all I am fond of cooking. Every week I try to cook something new for my family dinner. It's our tradition. Mostly, I prefer Ukrainian national food and seafood.
See her fascinating movements and charming smile...
Feel as if it was your first date with this lady — it is worth 1000 pictures!
Watch this video for FREE
About my family
I live with my parents and older brother. We are close to each other. I try to spend my free time with them. I make thematic funny games and parties on Holidays for us. Every weekend we have a traditional dinner together. My dad likes to help me in the kitchen. But, cooking is mine passion.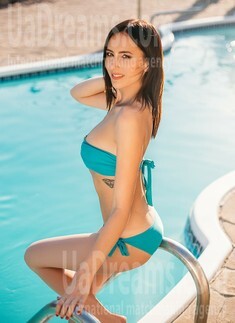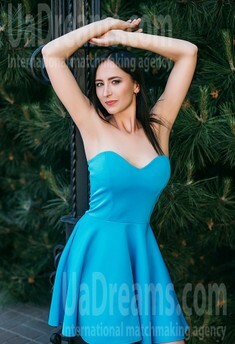 My future goals are
My parents are the best example of love, harmony, attention, sincerity, and care for me. I want to meet a man, and create a strong family with him. "Understanding" will be a keyword in our future family. It's very important to understand and respect each other. My future husband will be the whole universe for me!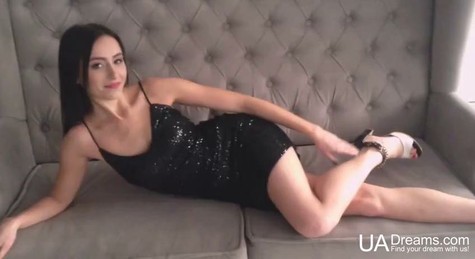 Get a much better idea of the lady's personality!
Discover her life and secrets no other men know :)
It's intriguing like finding an unknown world...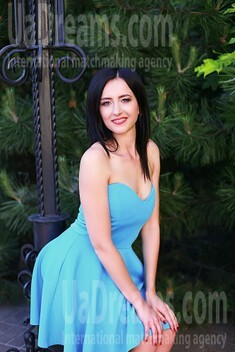 My typical day
My typical day usually starts early in the morning. I do my exercises, cook breakfast and go to work. In the evening I am busy with Yoga or reading a book. I have many friends. We prefer singing at the karaoke bar or going to the cinema. I like to spend my time joyfully and have a lot of fun. I am an easy-going person.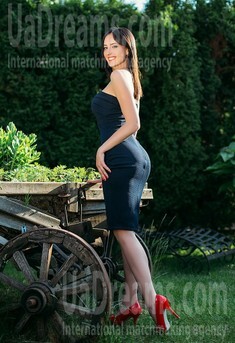 The type of man that I desire
All that I need is a loving, caring, romantic, and attentive man. I hope to find a man with these 4 characteristics. In addition, if he has a good sense of humor, I will give her all of my treasures: my heart, soul, and love. I am a one-man person and I want to live my life with one man, whom I will love. I will do my best for my bright and happy future.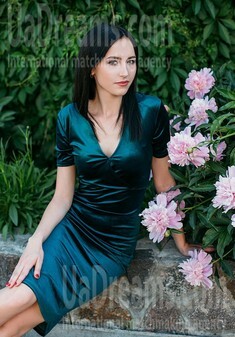 How would I describe myself
I am a sincere woman. I don't like to sit on my hands. I am always trying to improve myself and learn something new. My mind and thoughts are open to everyone. But I will open my heart and my sensitive soul only for one man- MY MAN :)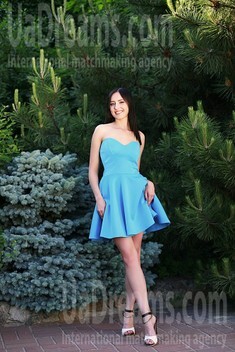 Our personal opinion of this Lady
She is like a sunshine. She has a special woman energy. When you talk to her, you want to smile every minute. Positive, smiles and laughings- it's all about her. She is a clever woman and she knows what she wants. We are sincerely convinced that she will find her soulmate soon.