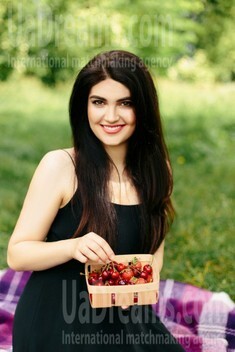 Domestic abilities
I think that any woman should care about her home and make it comfortable to live. I believe that even being busy she needs to find some time for it. As for me I really like cleaning my house and washing up, but my main passion is cooking. Since childhood I spent a lot of time in the kitchen preparing something tasty for my parents who were working. I even create my own recipes. But now I am especially interested in home baking, which brings a great pleasure both for me and for my family and friends. The last ones even come to my home to try my cookies and cakes.
See her fascinating movements and charming smile...
Feel as if it was your first date with this lady — it is worth 1000 pictures!
Watch this video for FREE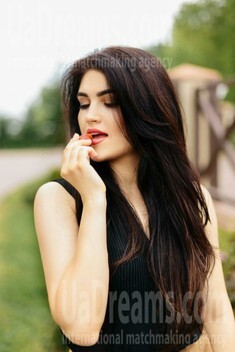 The type of man that I desire
What is my desired man? Well, all I need is love! I know well that nobody is perfect so I am not looking for a man without any disadvantages. I believe that if people really love each other, they will easily cope with everything, so I need my man to support me and understand. As I already think about family creating, I am looking for a mature man, who has the same intentions and desires. In addition, I would like to develop ourselves together! It's never too late to learn something new and interesting!
What I do in my leisure time?
I am a very good time planner, so in order not to waste my time, I always find any interesting activity to do. In fact, leisure is the time for doing something useful. I believe, that any lady always should develop herself, so I always like reading inspiring articles and books, meeting new interesting people as well as discovering new cultures and places. Traveling greatly extends my horizon and proves that it is worth living. Moreover, I have a strong desire to be able to speak at least a few foreign languages, and I am not afraid of such kind of challenge :) I have already started learning English and Polish but that is just a beginning. Of course, I always try to find an opportunity to meet with my friends and spend a great time together.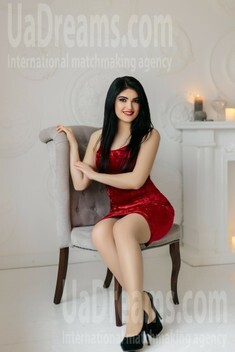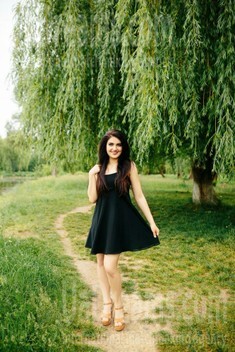 My future goals are
I believe that nobody can be happy without a family. So my main goal and desire is to become a caring wife and mother. I am ready to do everything in order to make my future family happy. I think it's also very important to do what you actually like. So being a pharmacist according to the education, I work as a dance teacher and as a masseur, because that really brings me a great pleasure. Our world is so beautiful and I want to see more! I would like to live in the other country, to get used to a completely different culture.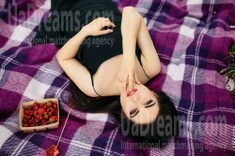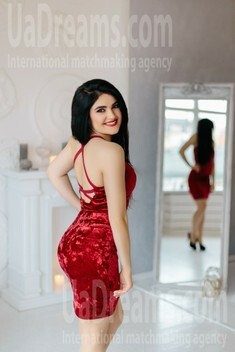 Our personal opinion of this Lady
Being so pleasant in communication, the lady makes a really good impression. She is calm and friendly as well as punctual and responsible. It seems that she is not a conflict person at all. The lady is so serious and has a great aspirations.
About my family
I grew up in a caring and loving family, that is the most important thing for me. My parents are very devoted and hardworking people, and the brought up my older sister and me according to the moral values. In our family everyone supports and respects each other. We are ready to help each other in spite of anything. I would like my own future family to be similar. My main fear is to lose my family or not being able to help them.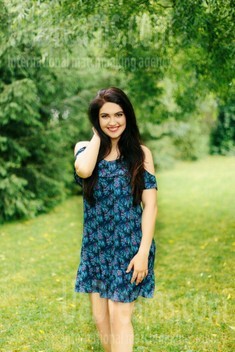 Get a much better idea of the lady's personality!
Discover her life and secrets no other men know :)
It's intriguing like finding an unknown world...


How would I describe myself
I am charismatic and active lady who is not easy to be forgotten because of my sincere smile :) I prefer deep conversations rather then senseless talks. I am a very good listener and always ready to support even a stranger! I used to be a student of medical university and learned pharmacology. I was quite a good student, but that was not what I want to do for the rest of my life. Since childhood I was very interested in dancing. When I was 17 I became a hip hop dancer and since that time, I realized that is what I really want to do in my life.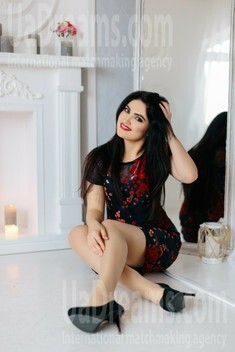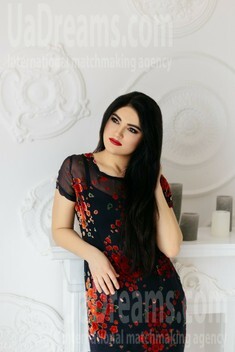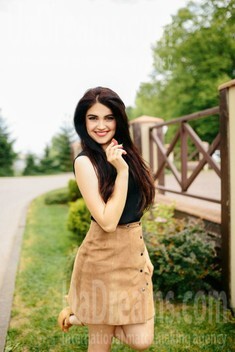 My typical day
As I am a good time planner, my typical day is never typical :) I try to make it interesting and memorable. In fact, work takes a great part of my day, but I always have a lot of fun there! Even coming back home tired, I am satisfied because I do what I simply like. Since recently, sport becomes an important part of my life too, I like working out and I a healthy life style. So I visit gym a few times a week. In the evening I like spending time with my friends in any cozy place, reading a thought-provoking book, of baking something tasty :)
See her fascinating movements and charming smile...
Feel as if it was your first date with this lady — it is worth 1000 pictures!
Watch this video for FREE