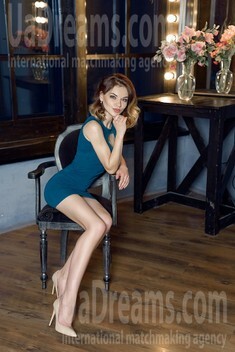 Our personal opinion of this Lady
Happy, open, sincere and direct lady. Family for her is on the first place and she wants to create her paradise on the planet with her future husband. She smiles often, and dimples on her cheeks will drive anyone crazy! Such a positivity and her bright smile make you forget any worries during the day.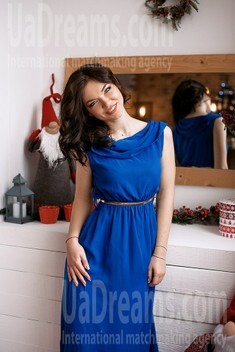 My typical day
My working day starts at 9 a.m. but my day starts much earlier. Getting ready for a new day and work is an interesting hobby because the way you accept the day will make your day ! It`s a must to be happy with positive energy, why to waste your energy on sadness, agree? When I have days off I prefer to go to gym and work hard there using new exercises. At times I meet friends when I miss them but my family is more important for me, so evenings are special with my family. I also like to visit my nephews. Right now I learn English and I wish to practice it with time. I like singing and practice it at home.
See her fascinating movements and charming smile...
Feel as if it was your first date with this lady — it is worth 1000 pictures!
Watch this video for FREE
The type of man that I desire
First of all I hope to find a person with a good heart, its important for me. If he has a good sense of humor, it`s an advantage ! Such things as: trust, respect, confidence, inspiration in relationship, passion, positivity are important for me in my man. I know that there are no perfect people but if a person tries to achieve the best - I admire it and support him! I am sure that chemistry can appear gradually not at once, this is why I want to know my second half fully, with advantages and disadvantages, I do not want to change him but to accept him the way he is. I do not trust the words but actions.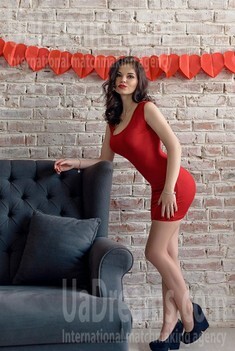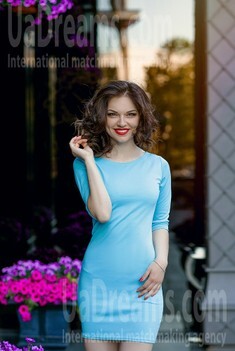 How would I describe myself
The thing is I do not expect much from people, specially if they can not do it. I believe in them but do not demand much. I can say that I differ from others with character and appearance. my last relationship was really long ago, this is why I know what I want and I know how to get it !!!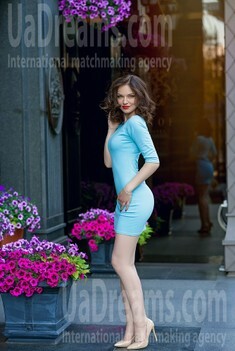 My future goals are
The best thing for me is to stay positive no matter happens. Of course I wish to create my own family with love and traveling as often as possible. There is one more goal, I wish to visit most of my relatives one day. I also want to go abroad and at first to visit many cities and only then when I adjust I will think where I want to live. It depends on my beloved too. I can achieve anything, if I decide. Slowly but with goal oriented mood I will make all my dreams come true and I will motivate everyone who is with me. I do not like quarrels this is why I believe that I can solve anything with words and discussion.
Domestic abilities
There is nothing I dislike doing about the house because I like my place clean. I like to iron clothes. To wash up, to wash the clothes and also to water flowers. Cooking and eating borsch when its fresh and warm. I adore watching people from my window. I like many things but I dislike cookies, this is why I do not even bake them ;) I like to have a cup of coffee when all cleaning is done and to relax for a while! I am a woman I like such things to make my home cosy and comfortable.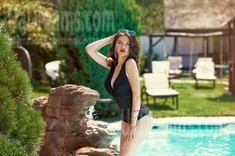 What I do in my leisure time?
I like to visit friends and relatives and of course to play with my brother`s children, to buy them sweets and toys and watch cartoons. I like reading, doing sports, cooking and cleaning at home. I like to look at nice pictures as art and to listen to music. I am rarely sad, so I like to find hobbies that make me happy and positive. I like to attend quest rooms and discuss the news with friends. I have never been married but I imagine how it will be and I have so many dialogues in my head! ;) My parents health is important for me, so I try to make them feel happy and healthy.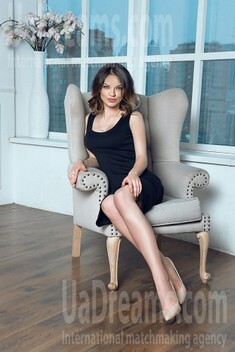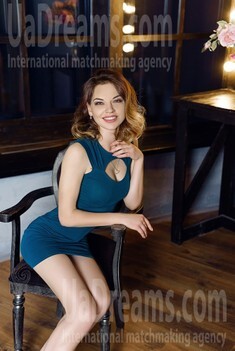 About my family
My family is rather big because we are 5 in the family. I have my parents and elder brother he is older than me ( 16 years ! ) and elder sister. She is 3 years older. We try to be friendly but since we have such a big age difference, we are all mature and we know what we want and we let all bad emotions go. I believe that the family becomes stronger with understanding, respect, trust and care. I am so close with my sister and nearly all the time we spend together. My parents are retired now. My sister lives in Poland and my dad is in Russia now. he does not live with us. My brother is married and has 3 lovely children. Yes, we are far away from each other but very friendly.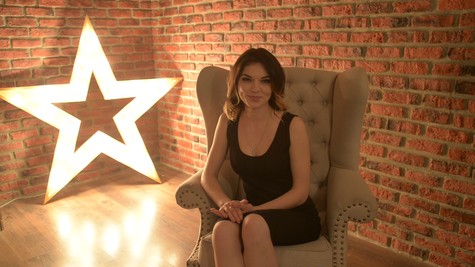 Get a much better idea of the lady's personality!
Discover her life and secrets no other men know :)
It's intriguing like finding an unknown world...