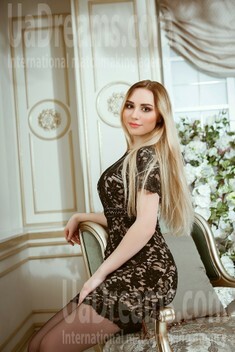 How would I describe myself
I can be very tender in your arms and serious in taking decisions. I am very cheerful and always happy to learn something new and strive for the best. I am honest and always say what I think and what I feel, decent, intelligent and very patient. I can confidently say that I have a passionate and romantic nature. Sometimes I can be too emotional but I know how to control it and never use emotionalism as an expression of my feelings to my dear people. But if these feelings are loving, passionate and tender it will be a great pleasure to express them for me.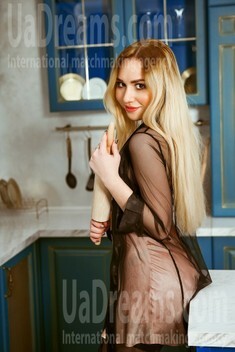 My typical day
I prefer to start my day with a smile. I believe that if you smile to the world, the world will smile to you :) After this little tradition, I go to the kitchen to make a tasty and healthy breakfast. Usually it's oatmeal or omelette. After having my meal, I go for a walk with my dog. Then I go to the university, where I spend 3-4 hours, and where I study English with my tutor. After English classes I go home, cook a dinner, and dive into a fantastic world of novels :)
See her fascinating movements and charming smile...
Feel as if it was your first date with this lady — it is worth 1000 pictures!
Watch this video for FREE
The type of man that I desire
I am looking for a man who will change my life and show me true love! I'm a woman with an open mind. I want to give my man all the care and tenderness that I hide deep inside of me. I am looking for a man who'll be interested in my soul and mind but not only in my body. I want to be with a positive, attentive and kind man. I will appreciate his responsive character and open heart.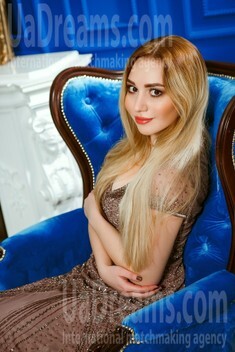 My future goals are
I have lots of achievements in my life. First of all I need to graduate from the University. Also it is very important to create my own family. I am a family oriented woman, in spite of my young age my main goal is to have a family and to create lovely caring atmosphere at my home.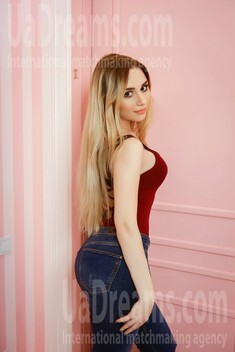 Our personal opinion of this Lady
A very beautiful lady with a great smile and natural charm that makes her likeable and irresistible.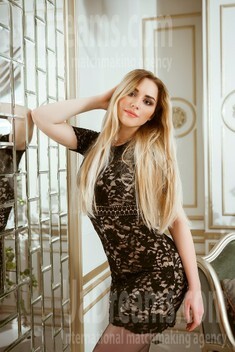 Domestic abilities
I love to decorate my house! I buy small souvenirs from all the countries I have been to. I do it because I love to make my dear people happy with such cute little presents :) Also because it's truly fun and exciting to be creative. Also I love to cook and believe that cooking a meal is one of the most personal and intimate things you can do for someone.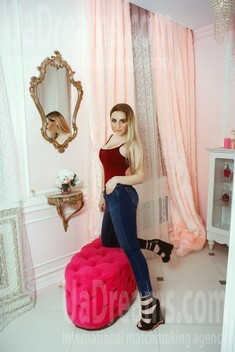 What I do in my leisure time?
I like travelling, reading novels of the 16th and 18th centuries and cooking tasty things. I try to spend my time wisely. So I often attend different events and courses. I like to stay outdoors. It's fun to see wonderful landscapes, enjoy the warm sunny weather and take photos of beautiful places.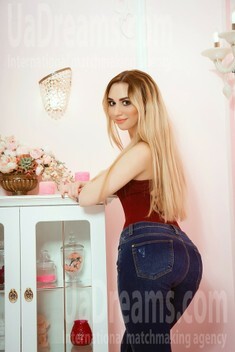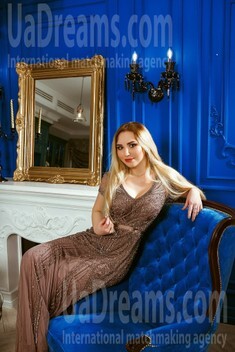 About my family
To me my family really means everything in the world. My parents are those who I can always ask for help and affection. I am the only one child in a family, so I was raised with love and care. They always have cordial words and a piece of advice for me. I hope one day I will be the same wise and understanding parent as my mom and dad are.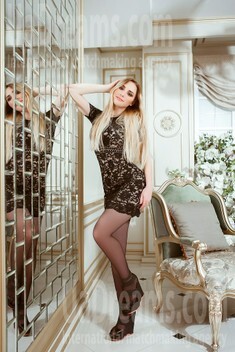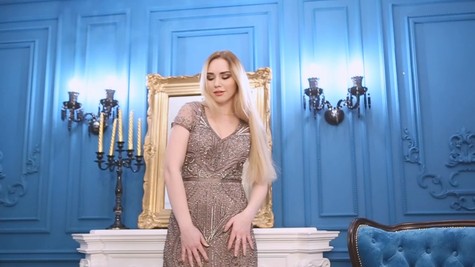 Get a much better idea of the lady's personality!
Discover her life and secrets no other men know :)
It's intriguing like finding an unknown world...