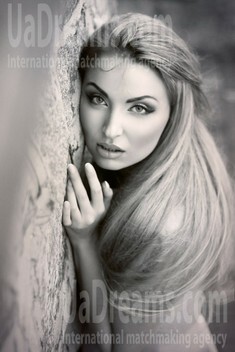 About my family
For now my family is very small. It is only my father, my older sister and her son. But I hope that very soon I will complete this family with my husband and our kids! ;)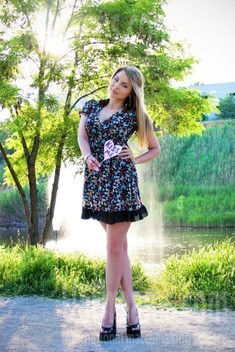 My future goals are
My goal is to fall in love :) Real, eternal, tender love of two soul mates, friends and lovers, partners and companions, people who respect each other.
See her fascinating movements and charming smile...
Feel as if it was your first date with this lady — it is worth 1000 pictures!
Watch this video for FREE
The type of man that I desire
Cheerful, intelligent, kind and loyal, real gentleman, who has a good taste and would treat me as I deserve it - as a real lady.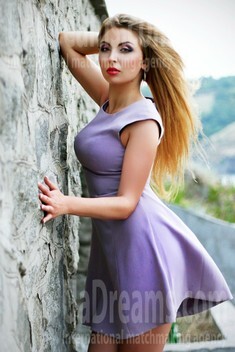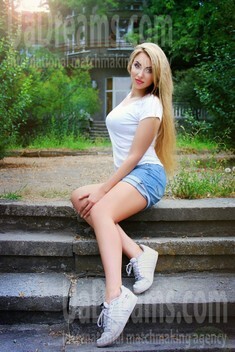 What I do in my leisure time?
I like to sing everywhere and all the time :) That's why when I'm busy I have concerts in the shower and when I'm cooking something in my kitchen; and when I have free time I like to go with my friends to karaoke bar - here I can share my talent with other people :)
My typical day
I work a lot and every day is typical and consists of breakfast, morning jogging, shower, way to work. I work with happy brides. Yes I work at the bridal shop. I love to see happy faces every day, maybe that's the main reason of my perfect mood.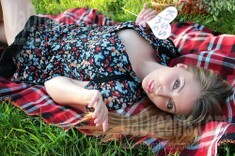 Our personal opinion of this Lady
This lady is very confident, purposeful, open minded and positive. You will like her smile and here seductive, natural, blond hair) The lady has a middle height, but some one may think that she is tall.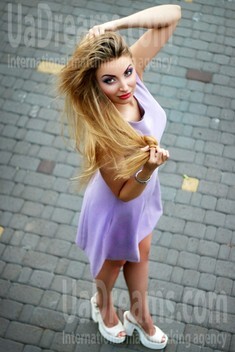 Domestic abilities
Well, I'm a big girl and I can do all the things about the house but my favorite business is definitely cooking, you may be surprised but I don't like baking pies like other girls - I like cooking meat dishes ;) Yes I'm a grill-girl, my father is totally in love with my burgers ;) I can surely bake cakes and pies, don't worry!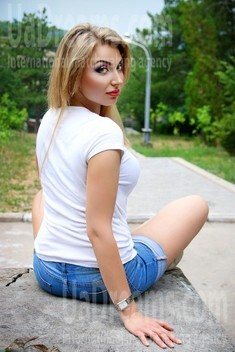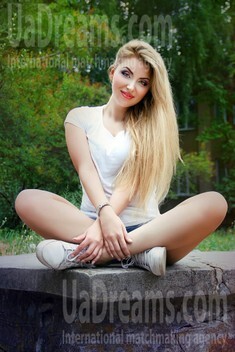 How would I describe myself
I'm a very energetic girl. I hate to arguing, I think that harmony and understanding between people is the only possible way for communication. I like having fun and joking, I enjoy making people around me smiling.
Get a much better idea of the lady's personality!
Discover her life and secrets no other men know :)
It's intriguing like finding an unknown world...