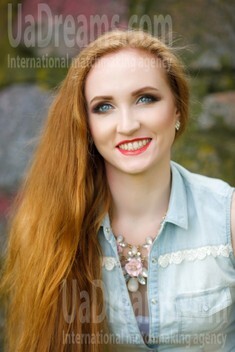 My typical day
My mom often calls me - My Sun ray!!! And once I asked her why... She said first of all it is because of my bright appearance. And every morning I wake up radiating a lot of positive energy and just share it with everybody like the sun shares its warmth. But even the sun needs some breakfast ;-) I have it and then start my day going to work, then my pole dancing rehearsal, and then time spent with friends at cinema or coffee shop or with my family at home.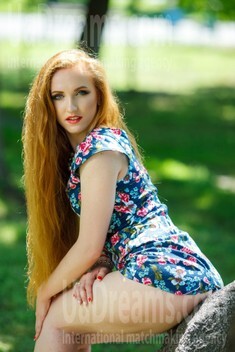 My future goals are
People often say that our thoughts are materialistic. I can't say how often I think on the main goals of mine but I try to help them getting more and more realistic. Since I was 3 years old the fear of loneliness settled in me. When I think about my future I see myself holding my beloved's hand through good and bad times. There are many other goals that we would be setting up for the future but the main would be us being together and growing stronger in our feelings.
See her fascinating movements and charming smile...
Feel as if it was your first date with this lady — it is worth 1000 pictures!
Watch this video for FREE
Domestic abilities
I don't think there is a lady who would refuse doing anything around the house. Is there anything particular I enjoy doing? I just do what I have to do. But twice a month we get together with mom and brother and do a spring cleaning all over our place. And that is a great fun I should say. We chat and share things... talking to each other about silly and important things and this is what I call family moments...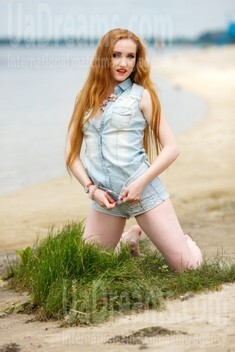 The type of man that I desire
I am now talking to the image of the man I consider by my side. I have one request to you – please, just be yourself. Don't ever try to impress me or anybody else. I want to fall in love with your natural attitude, your even more than simple appearance but with your huge and tender heart. The man I desire will become my lover, my husband and hopefully my friend… But the most important – he will be my soul mate whom I badly miss more and more with each passing day.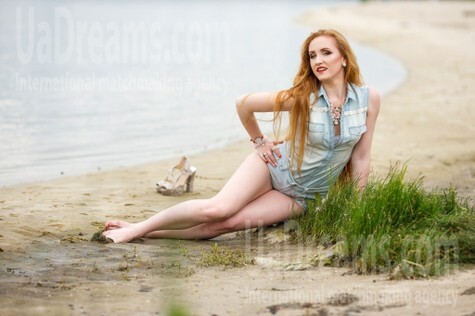 About my family
All my childhood I spent in the countryside and thus I can only say that I am not one of those spoiled city girls. Later, we moved to the city and I learned how to separate honest and warm-hearted people from greedy and sly ones. My mom, me and my older brother were each other's support through out the life. Dad died when I was 3 and since then mom sacrificed her life for us. Ask her and you will know how proud she is of the personalities we became.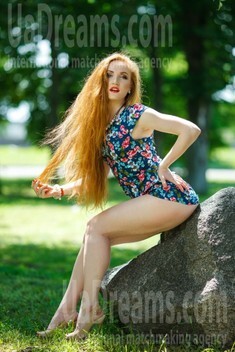 How would I describe myself
I am not a perfect lady. I have my fears, I have my flaws and I do have weaknesses (like chocolate for example). But all of that makes me a human being first of all. I am not the kind of person who wears masks. It is easy to see who I am from the very beginning... I can't say I expect the same from people as all of us are so different. But only those who are real I let close to me.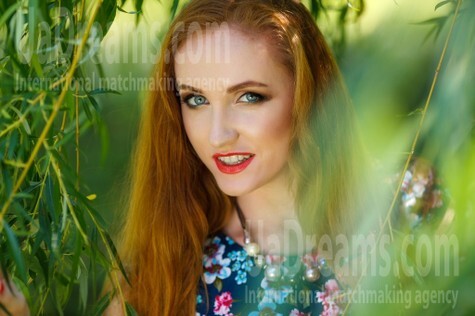 What I do in my leisure time?
The type of sports that I've chosen for myself is the one that men like very much. However not doing it but watching it ;-) My main hobby is pole dancing and I know what thoughts appear on any man's mind once he hears about it. And no wonder… any lady who knows how to do it for sure would be looking sexy and even exciting on the pole. And as for me of course apart of that it helps me to keep my shape under control and simply charge me with so many positive emotions each time.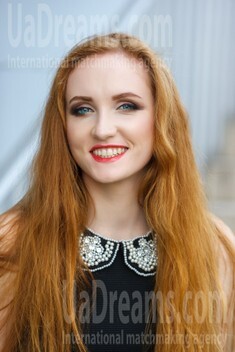 Our personal opinion of this Lady
Svetlana is a lady of a high level of self-esteem. She carries herself gracefully but at the same time she is pretty shy. Her naturally red hair and sky-blue eyes fascinate from the first moments. She is a lady of a rare beauty and very easy type of character which helps feeling very comfortable with her...