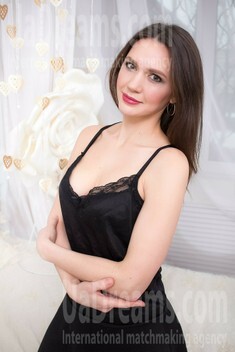 Domestic abilities
Do you still remember what I have said about the best work? Well, it works with domestic abilities the same way!!! If you must do something: to clean your house, to wash dishes, to wipe dust, to cook something - just because you need it for life... it will never bring you pleasure. But I do love the place where I live with my lovely baby. All these domestic things make a space around us cozy and beautiful. I get a great pleasure seeing our clothes in order, my room clean and fresh. I like to have a house full of tasty smells. I want to surround my closest people with care and attention. And all this brings me a real satisfaction!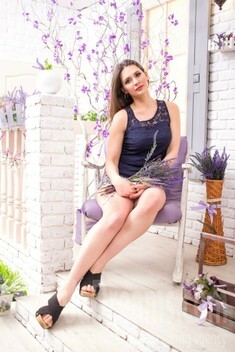 My future goals are
As each woman, I have the main goal - to love and to be loved. I want to know that I am always desired by my man - as the greatest treasure, as the most beautiful flower. I want to be the best friend, a caring woman, a passionate lover - all this for my only one man. Also, I want to be the best mother for my daughter and... who knows, maybe for our future kids? ;) I want to be successful as a woman - but it is impossible without the right man. And maybe this man is reading these lines right now ... who knows?
See her fascinating movements and charming smile...
Feel as if it was your first date with this lady — it is worth 1000 pictures!
Watch this video for FREE
What I do in my leisure time?
My mother once said me a very wise thing - "The best work for you, my lovely baby, is a hobby, that brings you money". So, I am a lucky woman - I have found a business that brings me both: money and pleasure. Despite my high economical education, I have decided to dedicate myself to children. That's why I am working as a personal tutor for kids. Also, I have my personal, best project - my beloved daughter Daria. Considering all this, I do not have a lot of spare time, but I try to enjoy every moment of my life! I like to visit a skating rink with my daughter or even alone :) Ice-skating brings me joy and pleasure. I like to get some coffee in a street cafe - just to catch some moments with myself.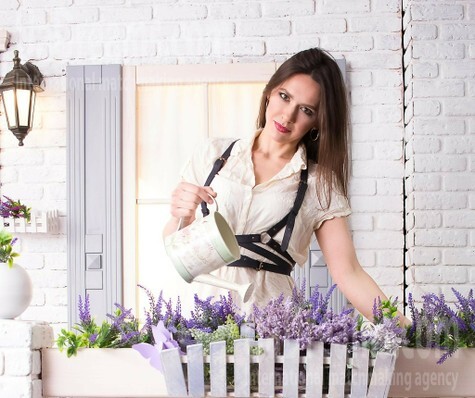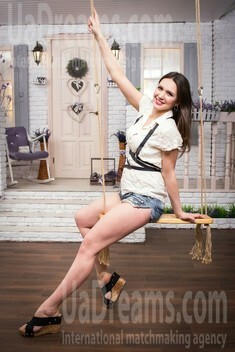 How would I describe myself
I am a cheerful, easy-going person! I like flowers and other signs of the sincere attention. I like French movies because of their ease and light, kind humor. I am a dreamer and a realist at the same time. I am sincere with my beloved people. I try just to be myself - I do not like to pretend anything. I do not like perfection. I prefer curves and edges, all these perfect imperfections :) It is honest... And this honesty is the most respected thing for me! Just be yourself - and you have a great chance to find a key to my heart ;)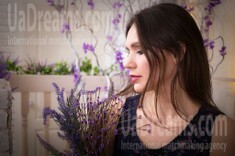 About my family
I was born in the loving family. My mother and father always were the greatest support for me and my sisters. By the way, I have two sisters - 5 years older and 5 years younger than me. So, I am a golden middle of our family :) Despite my parents have been divorced, they both still love us and show respect to each other. They have good friendly relations with each other. It shows me, that even if love goes away, friendship can stay alive. And maybe it also shows me, that I should be looking for not only a passionate lover but also for a good friend - it doesn't have guarantees of being together forever, but it increases our chances for a happy life ;)
The type of man that I desire
Ohh, I could talk all day about features of my desired man! I would like him to be kind, smart, caring, passionate, gentle, well-educated, handsome and so on, and so on... But I will say only one thing - he definitely will have all these features if he loves me and I love him. Because love brings a special charm to each person. It makes us see the beloved person as the best, the most beautiful, the perfect creation in the world! I wish I could feel a chemistry with you. The chemistry that will allow us to love each other unconditionally.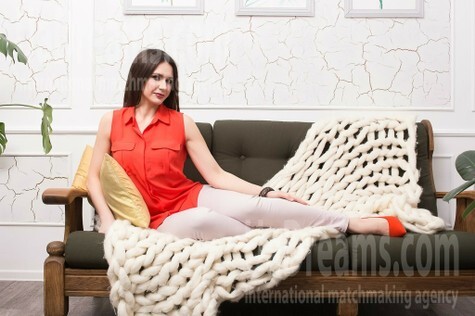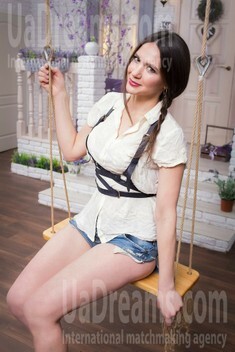 My typical day
My typical day... Well, it always starts with three things. I can not imagine my morning without them. The first of them is a contrast shower - it brings me cheerfulness and strength for all day. And also it makes my skin soft and elastic. The second thing is breakfast - I can not start my day without breakfast, I think it is the main meal of the day. And also I teach my daughter to have a breakfast also. It is a healthy habit and I want us to be strong and healthy :) The third thing is not so healthy... but it is something about my pleasure :) I am a fan of coffee. That's why every morning I have a cup of strong, hot coffee. But I have a dream... Maybe once I will add one more necessary thing to this list. It will be a sweet kiss from my beloved man! <3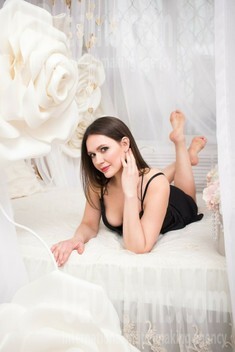 Our personal opinion of this Lady
Svitlana is a rare combo of beauty, intelligence, liveliness, fun and coziness. She is very joyful and cute... But there is something deep behind these eyes... Something, that you have a great chance to discover.