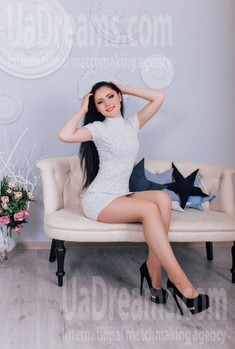 Our personal opinion of this Lady
Despite her young age, she is a mature lady and knows what she wants to get in her life. She is positive and attractive girl) You can learn more about her, just don't be shy to ask)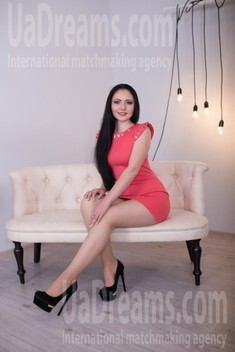 My typical day
My studies take a lot of my time, not only during the week, but also on weekends. I study in the medical college. I wake up early in the morning and do some morning exercises. After it, I take a shower and prepare a breakfast. I go to the college and have some classes there. During the day I have different emotions and feelings, that's why the best way for me to relax is dancing. It's my passion. I feel very easy and light while I'm dancing. Also I go to the gym, which helps to keep my body in a good shape. In the evening I can watch some movies and read books.
See her fascinating movements and charming smile...
Feel as if it was your first date with this lady — it is worth 1000 pictures!
Watch this video for FREE
My future goals are
First of all, I would like to get higher education and to become a good specialist in the medical field. But it will be difficult to achieve this goal alone, when you don't have a strong shoulder next to you...I want to find a good man, who will be special for me. I want to create a happy and strong family, with good family values, where every member will respect, understand and support each other in any situation.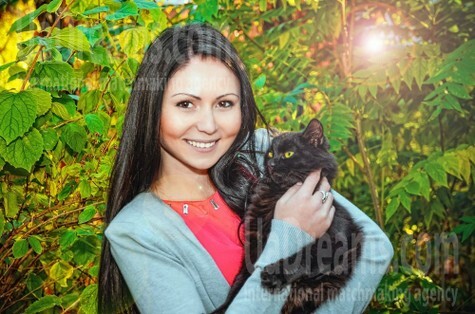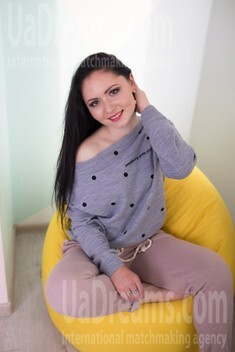 What I do in my leisure time?
I'm an active person and when I have free time I like to spend it with benefits. I like reading books, embroidering and listen to different music. I'm fond of dancing. When I dance, I fly...it's a great feeling) When I dance, I relax not only with my body, but also with my soul. Also I visit the gym, it helps me to be stronger, not only physically, but also on mental level.
About my family
As in all happy families, I have my mom, dad and sister, who is 5 years younger than me. That's why I have an example of the ideal family and family values. In the future I wish to have the same family values in my own family, such as respect, understanding, support and , of course, love. My mom and my grandmother are the best friends for me, because they are wise women and can give me a good advice in any situation. They teach me a lot of things in life.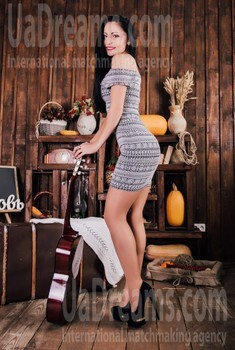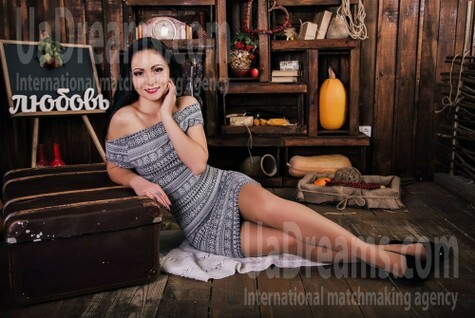 The type of man that I desire
I don't dream about an ideal man, but he must be reliable and faithful. You don't like the person for something special in his character or appearance, but you like him the way he is and the time that you spend together. I must feel easy and comfortable with my man and don't be afraid of sharing everything with him. I will do my best to feel my man special and loving one.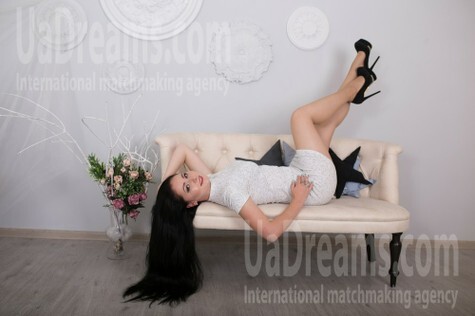 How would I describe myself
I'm positive, kind and responsive person. I'm serious in my intentions and also accept everything close to the heart. I will accept my man the way he is, it's important to be yourself.
Domestic abilities
I can do everything about the house. I'm not afraid of work. I can clean the house, cook the dinner and other housework. I like when my home is clean and cozy. My mom and grandmother taught me a lot, but also there is some work which should be done by man) I wish my man not to be afraid of work too, so we can share it together.