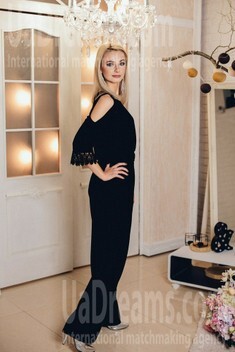 Domestic abilities
I can not call it abilities, because those are things which I do every day and I like it. As I have said before my mother works till late sometimes and because of that I should take my little brother back home from the kindergarten. I feed him and we play and I try to teach him something in a fun way until my parents come back home. Sometimes I cook for all my family and I like it, but mostly I like to make some deserts. Also I clean the house, we have not so big apartment so it isn't a problem for me. Of course I also look after my lovely cat.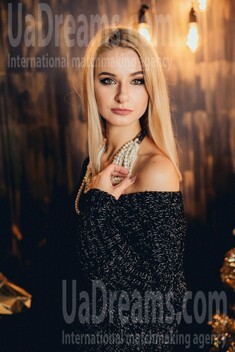 My typical day
Usually I get up early in the morning. I do my morning exercise, because I want to keep my body fit. Nothing special, just few stretching moves to wake up my body. After that I take a refreshing shower. I'm a very tidy person, so I can wash myself few times a day. Later I go to my work. I love my job, I meet a lot of new people there, as I'm working in the beauty sphere I help them to look more beautiful. After work usually I spend free time with my family or my friends. The perfect end of the day it is a walk with my friends in some park with a cup of coffee and warm talk.
See her fascinating movements and charming smile...
Feel as if it was your first date with this lady — it is worth 1000 pictures!
Watch this video for FREE
My future goals are
My major goal is my family, of course. I want to have a loving husband, who will support me in any life situation, kids (one or more, it depends on what we will decide with my husband), pets: dog, cat or parrot. You may think that I want to have my own zoo, but I can't imagine my happy life without pets, besides all kids love them). One more thing it is my career, I have my own small business and I want to develop and improve it, so I'm working hard every day and I think it will bring good results in the future. Impossible is nothing and I am not afraid of challenges.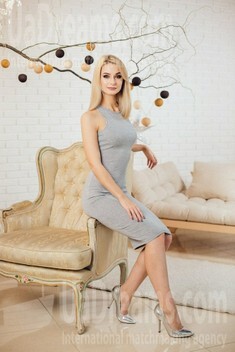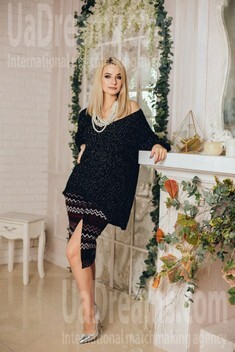 The type of man that I desire
There is no certain picture in my head of how should the man of my dreams look like. I can recount all the best qualities of the man and in the end I will choose a different guy, who will just be able to kidnap my heart). The one and only quality I want to see in my man is honesty. I hate when people lie to me. I think, everybody deserves for at least one chance and I will give it to the man who will write to me. Age doesn't matter for me, but I appreciate those who look at things in a realistic manner. I want to love and to be loved, enjoy life together, be active and happy with my man).
How would I describe myself
It is better to ask my friends about it), because it is hard to advertise yourself))). But I think I'm a hard-working person, I'm not afraid of difficulties and nothing will stop me from reaching my goal. I am a very straight person, I have no patience for lie, and I like when people open with me. I love my family very much, they are the most important people in my life. If I have a chance I like to sleep a bit longer and to enjoy the morning of the weekend under the warm blanket, but it happens almost never)) I like to take care about my little brother. Somebody may think I said obvious things, but that is who I am.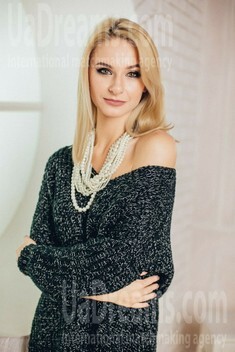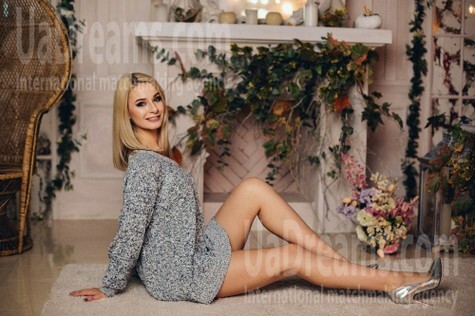 About my family
My family consists of four members. My father is a very busy man, as a real head of the family he does everything to keep financial stability. My mother works in the bank. She is also a hard-worker and usually she comes back home late, so I try to help her about the house as much as I can. One more member of our family is my little brother, he is five years old. He attends kindergarten. Also I have grand parents from both sides, but they are not living with us. And I almost forgot about my cat "Bonia".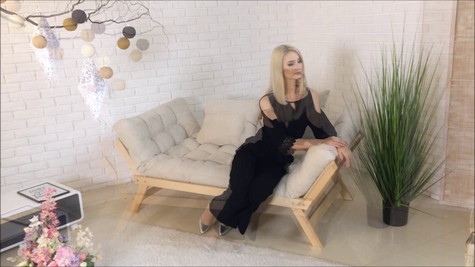 Get a much better idea of the lady's personality!
Discover her life and secrets no other men know :)
It's intriguing like finding an unknown world...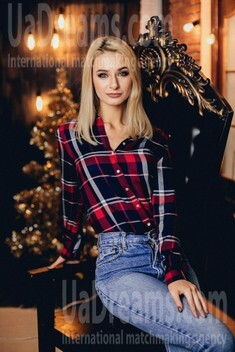 Our personal opinion of this Lady
Tatiana is a very independent person, but as every single woman she came to us with a hope to find a man and husband in the future. She is intelligent and has good manners. Good appearance is her visit card, from the other side she has a beautiful inner world. She is easy-going and a person easy to talk to, and at the same time she knows when it is needed to keep silence. An active person with a fit body. Kind, honest and sincere lady)
What I do in my leisure time?
In my leisure time I like to read. My favorite author is Mikhail Bulgakov. He is the one and only writer whose books and stories I have read till the last page. I like the way he creates stories and dramatic ends. I dive into the book and sometimes I even forget about the time. Also I'm in love with Ken Kesey "One Flew Over the Cuckoo's Nest", because it has deep human psychology. I like to read it especially when it is autumn outside and I can warm myself with a cup of tea and to cover with a warm blanket. There are a lot more things which I like to do when I have some free time, don't hesitate to discover those)