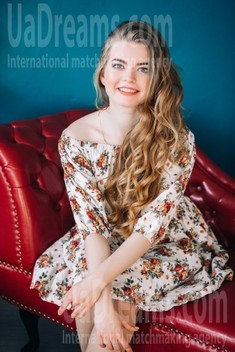 My typical day
I'm a very active lady and I usually have a very full day.;) I like to start my day by meditating and going for a run. It usually fills me with energy and positive emotions for the whole day when I do that in the morning. Then I go to the university and after my classes I meet with my friends or spend time with my family. I enjoy being in the company of those people whom I love and who love me too, but I like to spend time alone sometimes and to do some creative work. I like to listen to some relaxing music before going to bed.;)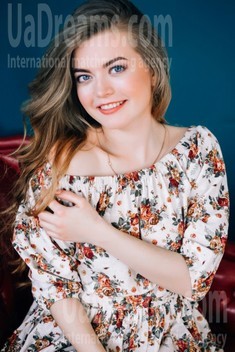 About my family
I have a wonderful family and I have very nice relationship with my parents and with my elder sister. My sister is 5 years older than me and she is happily married now. My sister has a wonderful daughter and I love my niece very much.I like to help my sister with looking after my niece sometimes. I think that my parents are the best, as they are very kind, caring, supportive and understanding people. Me and my mother are like best friends and I can talk to her about everything. I have very nice relationship with my dad too.
See her fascinating movements and charming smile...
Feel as if it was your first date with this lady — it is worth 1000 pictures!
Watch this video for FREE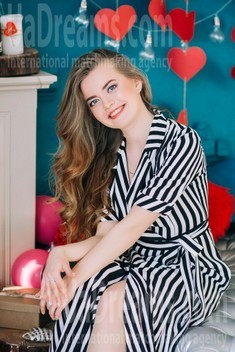 Our personal opinion of this Lady
The lady is very intelligent, talented, smart, family-oriented and goal-oriented. She is a very interesting lady to talk to and she has many goals and interests. The lady wants to find a man who will share her goals and interests with her and will make her happy.
What I do in my leisure time?
I have many hobbies and interests and there are many things that I like to do in my leisure time. I like meditating, jogging, riding bicycle, going to gym, swimming, reading, travelling. I like to make some things with my own hands and I like making some beautiful photo albums and note books very much. I love to listen to the music, especially live music, and I even try to compose some songs with the help of piano or guitar sometimes.:) Of course I also like meeting with my friends and spending time with my family in my leisure time.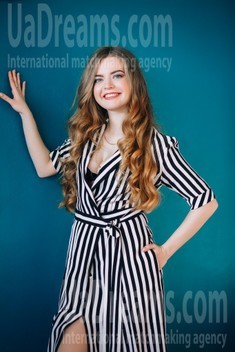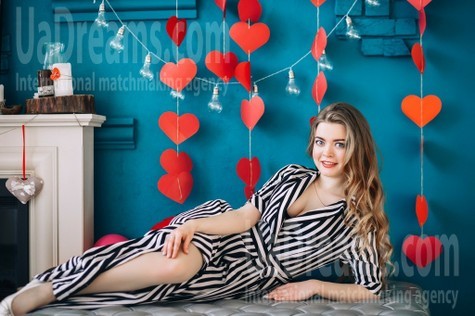 The type of man that I desire
I'm searching for a man with whom we will have much in common, who will always support and understand me. As I'm a very artistic personality who loves Art and to create something beautiful, I would like my beloved man to inspire me doing that and to support me.;) I love sport very much and it would be great if my future husband loved sport too. I want my man to be goal oriented, kind, intelligent, with a good sense of humor. It is important for me to find a man without bad habits, but I know that nobody is perfect and I'm not searching for a perfect man.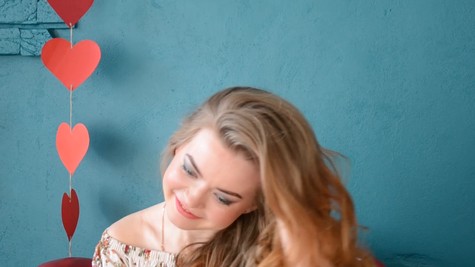 Get a much better idea of the lady's personality!
Discover her life and secrets no other men know :)
It's intriguing like finding an unknown world...


My future goals are
I want to graduate from my university and to find an interesting job, but to find true love and to get married is my priority. So, if I find my other half in the near future and will get married, I will be ready to devote my life to my husband and to my future family. I like to travel very much and I was able to visit some interesting places already, but there are many other interesting places that I would like to visit too. I want to create beauty, to be useful to the world and just to be a happy woman who enjoys her life.;)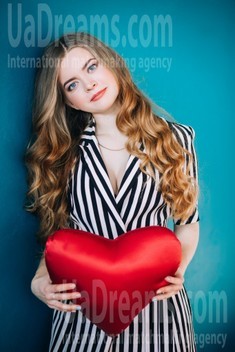 How would I describe myself
I'm a very creative, goal oriented, active and kind-hearted lady. I like to develop new skills and to learn or to try something new very much. I'm not afraid of difficulties and I believe that overcoming problems and difficulties makes us stronger. I dream about being happily married and having nice family. That's why I'm here on this site.;) I enjoy doing some simple things and I don't need much to feel happy.I'm very cheerful and easy-going.;)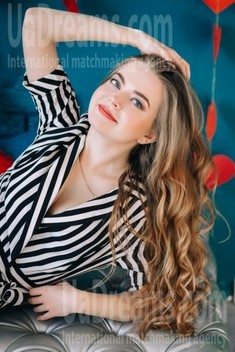 Domestic abilities
I live with my parents and I like to help my mother with doing some chores. My father is very helpful too. Me and my parents wash dishes all together after having dinners sometimes and it is fun for us to do that.:) I hope that my future husband is very helpful too and I hope that it will be fun for us to do some chores together. I like cooking very much and it is always interesting for me to try cooking something new and tasty. I like to treat my family with those dishes that I cook and it is a big happiness for me when they love what I cook.;)