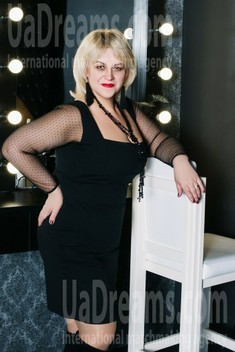 The type of man that I desire
Like any other woman I want to meet a reliable, sincere, handsome man with a good sense of humour. I am sure that he lives not in Ukraine otherwise I would have already met him. As you see me here, you are welcome to my life.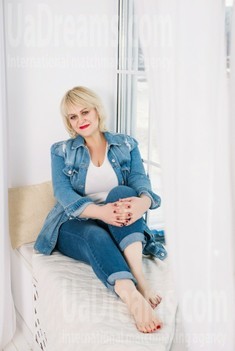 About my family
I have a very typical family: my parents, my younger brother and my daughter. My daughter and I live apart from them. But still we are very close and we like to have family evenings and spend some time together.
My future goals are
I want to have a worthy life. I want to devote myself to my husband and family. I am sure that my life will be with a goal oriented man, who will value my love and care about him. When you are far from 25, you see that happiness is in a simple things like love, care, understanding.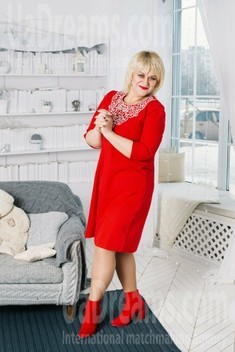 My typical day
I like to get up very early, at 6 in the morning. Usually I make breakfast for my daughter and a cup of aroma coffee for myself. From 10 a.m. till 4 p.m. I have my working day. After work I do my chores and the rest of time I devote for training in a gym. Ordinary I go to bed after 10 p.m.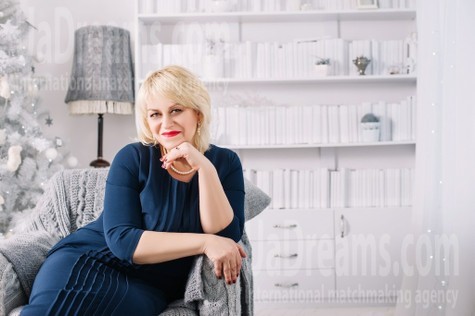 Our personal opinion of this Lady
A purposeful woman who knows what she wants and ready to work on her goals and achieve them. We hope that her future partner will support her wish to create a strong relationship with love and a mutual understanding
How would I describe myself
I like sports, dancing, active rest and reading books. My life's goal is to find a purposeful man and to raise my daughter in a proper way. I'm a woman with a strong character who wants to be weak.
What I do in my leisure time?
I have a very active way of life. I am interested in dancing, sport, stretching, neirographic and reading. I know that you have doubts about neirographic, so if you are interested I will show you what it is.