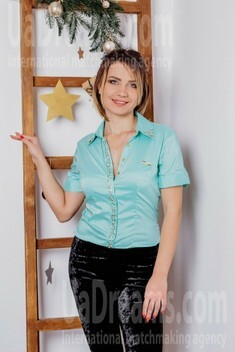 The type of man that I desire
It is important for me to find someone who will have a confident life position. I need security and stability within my relationship. I am looking to meet a person with whom I can build a long-term relationship. Security and stability hold a couple together - but sometimes I like my partner to surprise me. My partner and I need to share the same outlook on life and think in similar ways. I am looking for a man who will be reliable, caring, and loving as we walk through the rest of our lives side by side. I can make you happy.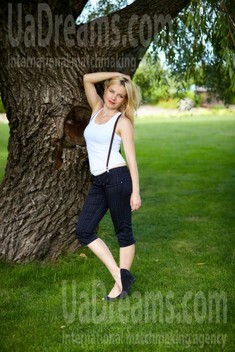 My typical day
I start my day early in the morning. My day at work is typical: phone calls, talking to people, answering emails, writing reports and discussing some important issues with my boss. So you can imagine that I have my hands full. When my workday ends, I come back home. In the evening I prefer to relax at home. Sometimes I watch TV or read a book. Twice a week I go to sport. I like fitness so much. I always have a lot of housework to do in the evening, I water the flowers, tidy up my flat and take a shower. So now you know how I spend my working day.
About my family
My family consists of four people, It's me, my mother, my father, and my younger sister. My sister is thirty-two. I am very happy to be in my family, I love them very much, and they are the best people in the world. We believe in each other always, and in many situations we are there for each other. I am very close to my mother and my father. I can talk to them about anything, and they always make the right decisions. My father is a trucker, my mother is a culinary.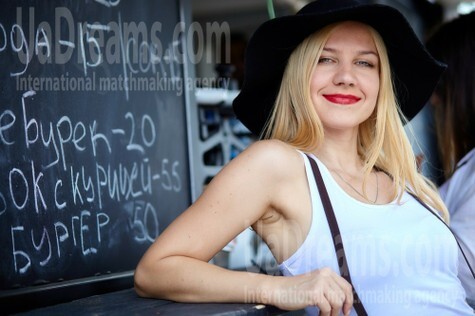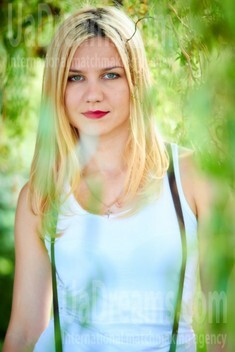 What I do in my leisure time?
I am a very sociable person. In my free time, I like to meet my friends. We often go to the cinema for premieres. I like to visit new and cozy places in my city, there I like to play bowling or billiards. In the warm season, I often spend time outdoors. In the cold season, the best holiday for me is a day spent at home. I watch movies or read a book and drink tea. I'm fond of movies. Also, I like to listen to music. My interests are diverse. I love flowers especially roses, and I don't like chrysanthemums.
My future goals are
In my opinion, the goal of each person is to find his place in this world. My future goals are to create a strong and happy family. So that everyone in it would be warm and calm. Because this is the most valuable thing a person has in this world and in the future. Family and loved ones are those people with whom we learn to love each other. I want to achieve spiritual harmony and wisdom. It would also be great to do favorite things, not only to get money for it, but also for pleasure and joy. I want to be happy with my future husband.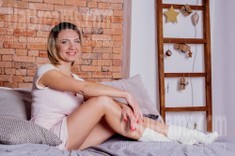 Domestic abilities
As for housework, I like to keep the house clean. I like when everything is in its place. I am not obsessive, but I like to keep a clean house, and I need organization to keep a clean mind. Periodically, I clean the house of unnecessary things. In China, there is a saying "The old will not go away, the new will not come." And I try to follow this statement. Besides, I love to cook and surprise my family with some sort of new dish. I like when the house smells like pastry, this aroma gives the house a special comfort...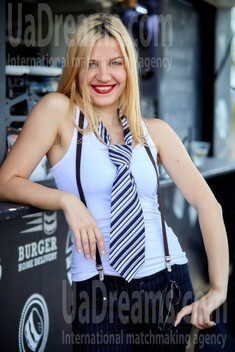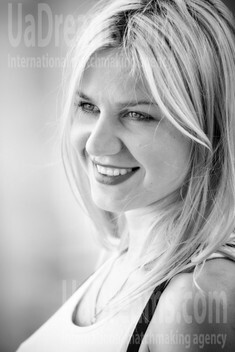 How would I describe myself
It is hard to speak about myself as only people surrounding me can see me objectively. As for my interests, I am fond of singing, dancing. Also, I like to spend time with my friends. I am very communicative реrson. I devote much time to self-development. As for character, I consider myself fair and honest, I never take advantage of other people's weaknesses, try to act solely on my conscience, I will not go into deception in order to achieve my own goals, and will not refuse support even to an unfamiliar person. I am serious about all of this. But I will make you laugh as we go along.
Our personal opinion of this Lady
She is a nice, sincere, gentle and open-minded lady. She is easy going and can make friends easily. This lady seems to have a special connection with people. Alina also seems to know herself, which is important in being able to help other people, and bring harmony into a family. She has a mind of her own. She has a special ability to be quick on the uptake.