Birth Date
Height
Weight
Eyes
Hair
Build
Glasses
She is
Smoke
Drink
7 February
168cm 5' 6''
60 kg 132 lbs
grey
blonde
petite
Yes
right-handed
No
Socially
Occupation
journalist, model
Marital status
Single and No children
Want to have children?
will decide with my husband
I'm looking for
Marriage, Romance, Relationship, Dating
Birth Date
City
Height
Weight
Eyes
Hair
Build
Glasses
She is
Smoke
Drink
I'm looking for
7 February
168cm 5' 6''
60 kg 132 lbs
grey
blonde
petite
Yes
right-handed
No
Socially
Marriage, Romance, Relationship, Dating
Occupation
journalist, model
Marital status
Single and No children
Want to have children?
will decide with my husband
My Languages
English
Means few sentences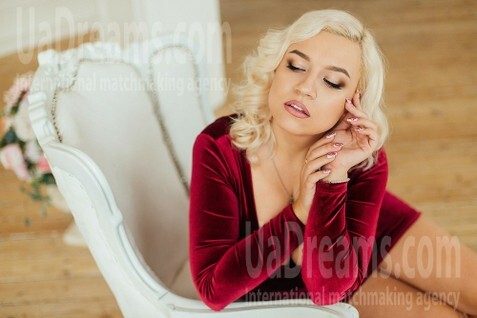 What I do in my leisure time?
I like to dedicate my leisure time to myself. I like to draw different inspiring pictures, cook some new interesting recipes. Sometimes, we spend time together with my friends in some restaurant or cafe. I'd like to have somebody to share these hobbies and spend time cheerfully. Also, I think that any successful and confident woman should pay attention to her physical form and health. So, that's why I also attend fitness and gym. Do you like sport? Also, my passion is photography, I adore being a model and it brings me some special pleasure. Would you like to have a common photoshoot with me?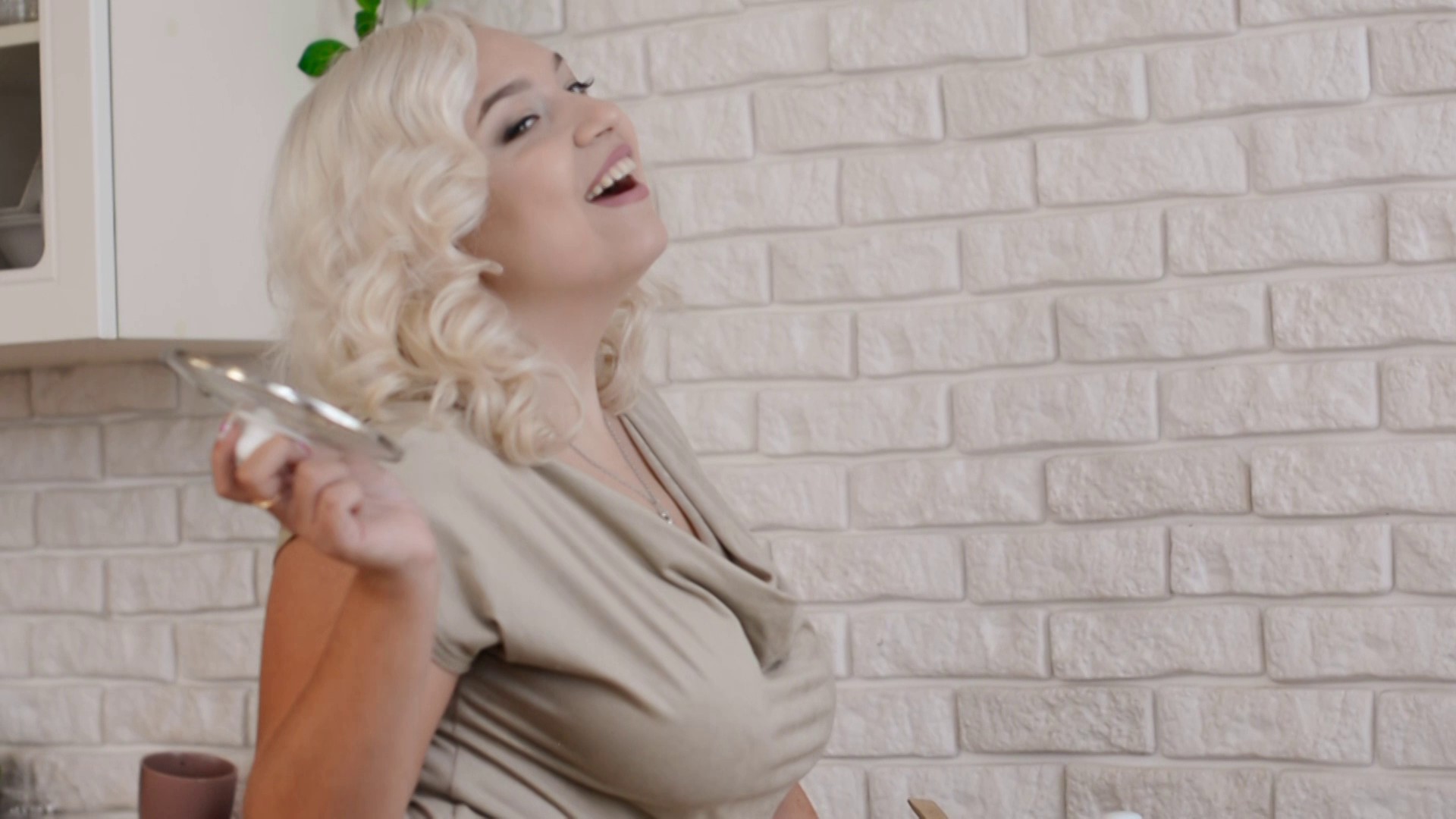 My typical day
Typically, I get up about 10 a.m, freshen up, cook a tasty breakfast and go to the gym. Then I do my work or some current affairs. The evening I can spend in the company of my friends or just stay at home. I enjoy spending time alone, I can listen to my inner feelings, think about something, dream and make up some steps to fulfilling already existing dreams. My dreams mean a lot to me. I like to think about a better life and to work to achieve it.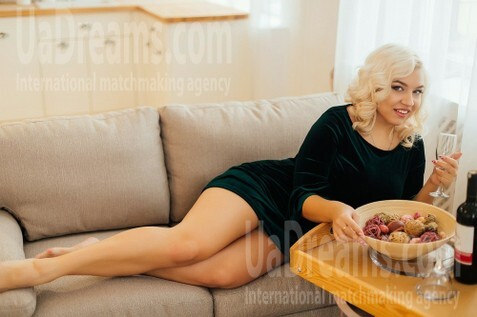 The type of man that I desire
I want to see a kind and interesting man near. I want to create a strong relationship with a man who is confident and has a good sense of humor. I think that the moment of our common interests is also important. I think that partners have to share interests of each other. Understanding, support, sincerity and passion are the most important moments for me. Actually, I think that every person is unique. I think, I'm a creative personality and I'd be interested in communication with the same creative person.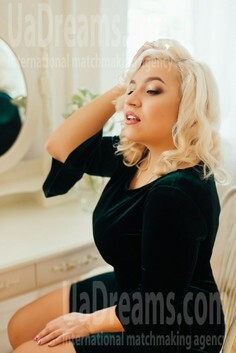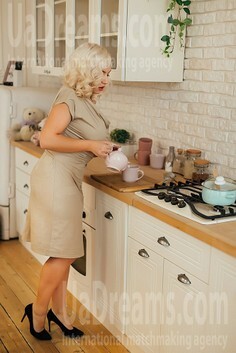 My future goals are
My main goals are to be realized in my career and future family. I want to create my own family, to become lovely and important in the life of my family. In the nearest future, I want to start photographing by myself. Also, I have a dream to create my own business in photography and to become the best in it. Do you like to take photos? My biggest fear is not to find myself in any sphere and not to be realized. So, I want to meet a man who will support me in everything.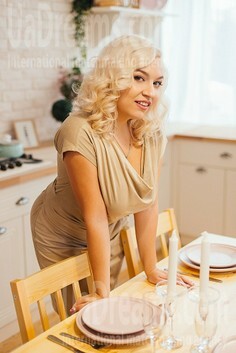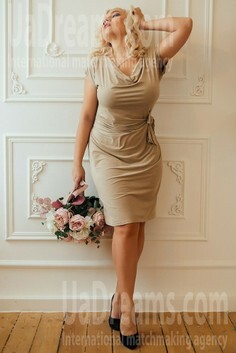 About my family
The dearest person for me is my grandmother. She brought me up and was near me for all my childhood. She is the only person whom I can fully trust for the present moment. My parents live in another country and our relations are not so warm. But still, I love them and think that I'm lucky to have such a family. In the future, I want to have a full and close family and want to dedicate myself to them.
Our personal opinion of this Lady
This lady is very kind and calm. She can smile and charge everybody with a positive mood. When you look at her, she looks very mannerly and modest. And it seems to us that she has a very kind, big and tender heart.
How would I describe myself
Actually, I'm a cheerful, positive girl who likes to be in motion and strives for self-development. I'm looking for a man with whom I'll be on the same page and with whom I will not feel bored. I like to enjoy this life, I like to do everything that brings pleasure to me.