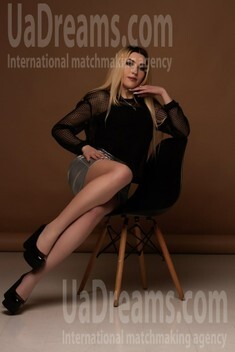 My typical day
My days are usually quite busy as my work days start quite early and last long. My mornings I usually start with a cool shower and having a cup of coffee while watching the news. After work I am trying to have a walk, sometimes meet my friends, or just go home, take a bath and read a book or watch a movie. My days off are usually much more active, but each of them I am starting with sIeeping in)) I like long beauty sIeep on my days off :)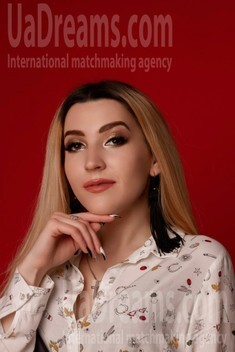 About my family
I believe I am a very lucky person to have my wonderful parents! They have always been an example of a great marriage for me! They are still holding hands watching a movie in the evening and they kiss each time they are saying good bye. I am dreaming for the same love in my life and I am ready to put efforts to make relationships work, just like my parents did during difficult times. We are trying to spend time together often and have family dinners on Sunday:) We have this little tradition for years already and I believe that the most happy moments are when the whole family is together :)
See her fascinating movements and charming smile...
Feel as if it was your first date with this lady — it is worth 1000 pictures!
Watch this video for FREE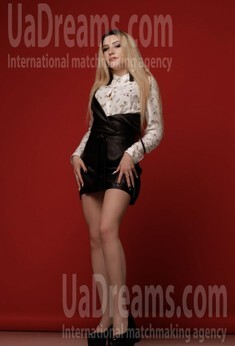 Our personal opinion of this Lady
Lady is very nice and polite, always smiling and intelligent.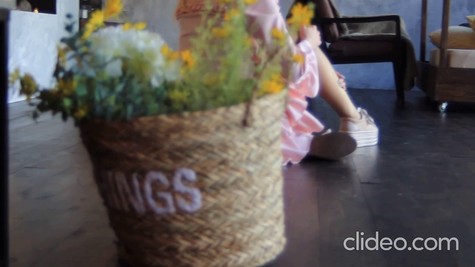 Get a much better idea of the lady's personality!
Discover her life and secrets no other men know :)
It's intriguing like finding an unknown world...


My future goals are
I believe that the most important in life is family. Even the biggest success in career can't warm you at night, can't give you a hug and give you a peace at heart. Family is our Safe Harbor, it is our support and happiness. I am dreaming to find that true love I have been reading in books about, to find my soul mate, to get married and start a happy family :) I am young, but not naive, of course, I understand that we should be working on relationships always to make them happy, but what can be better than doing it together with a person who shares dreams and goals with you? :)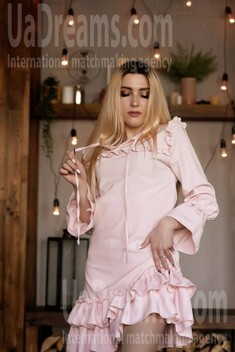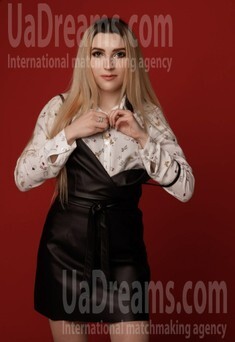 The type of man that I desire
I am looking for a man who is confident and strong, but who is not afraid of showing kindness and tenderness at the same time. Like every girl I want to feel safe and secure with my man, feel a real woman, so I am looking for a man who is going to make me feel this way with his attention and love :) Of course I will give him all of my tenderness and love in return :) I am a very romantic lady and I am looking for this feature in my man as well. Also I love laughing and I am very positive, sense of humour is a great plus! I am looking for my special man, for my rock, for my big teddy bear :)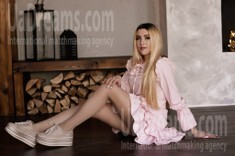 What I do in my leisure time?
I am a nature lover, so whenever I have a free moment I am trying to spend it outdoors, be it walking my dog in the morning, cycling, picnic, going to the beach or just a long walk along the main street in our city after work, everything feels great for me) I believe that self-development is very important, so I love reading, learning something new and make little discovery every day :) I love spending time with my family and friends, love going to the cinema. I love animals and have three pets at home, so taking care of them is also something I like doing :)
How would I describe myself
I am cheerful and positive person. I am trying to help my close people and everyone who may need my help. I am a nature and animal lover. Also I am a very romantic woman. I believe in story-book romance and eternal love which I am looking for! :)