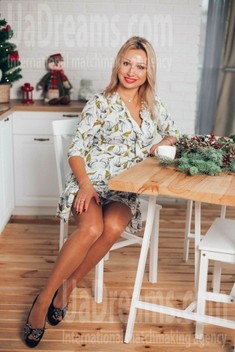 Domestic abilities
I like to clean my house and make it tidy. I like to cook, but it would be nice if my man could also surprise me with something special. I am convinced that in a family everything should be done in accordance with each other - if you can`t do something I will help and visa versa. The main thing is support and desire to help. With that every day routine can be turned into exciting family life.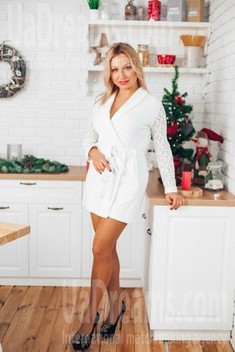 The type of man that I desire
I believe in this world people meet not by accident - we always attract something that we have in ourselves. It would be nice if my special man will be active and optimistic, kind and with a good sense of humor. I also need someone who will be reliable and serious towards me and my daughter. I need a man of the word - someone who knows what he wants and achieves goals. I need someone who will enter my life and take all my cares away. In return I will give him all my love and care, I will give him all my life.
See her fascinating movements and charming smile...
Feel as if it was your first date with this lady — it is worth 1000 pictures!
Watch this video for FREE
How would I describe myself
I am the lady who loves harmony in everything - at home, at work and in relationships with others. I believe in understanding and support, kindness and honesty with each other. I am ready to love and be loved, I want to give all my care to one special man.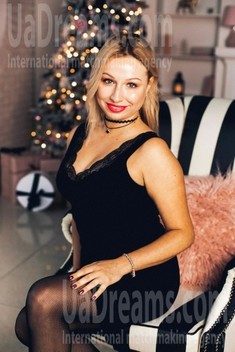 My typical day
I like to wake up early in the morning and start my day with a nice cup of coffee. Just imagine the smell of it all over the house - it brings me the feeling of comfort. I make breakfast for me and my daughter, help her to pack things to school. Then I go to work and finish the day in the gym. If the weather is good I like to go for a walk with daughter or with my friends.
Our personal opinion of this Lady
Lady is very feminine and cheerful, she has unique fire in her eyes and she is ready for changes. She is very serious about her search and she is looking forward to meet her destiny here. She has an open heart and tender soul.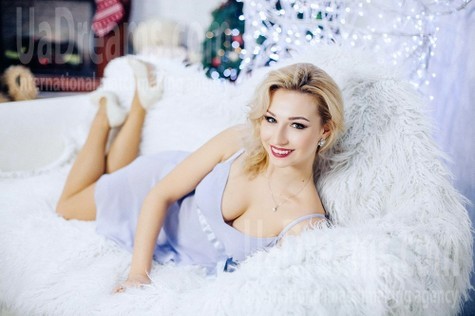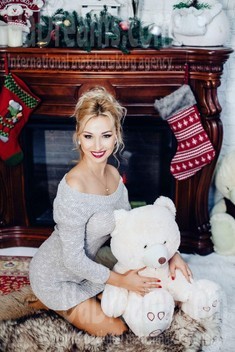 About my family
I was born in Kharkiv and then moved to Poltava. My parents divorced some time ago but we still remain in good relationships. Especially close relationships I have with my mom - we support each other as much as we can. I am the only child in my family. My greatest wish is that my daughter would have mom and dad, I want her to be surrounded by love and care.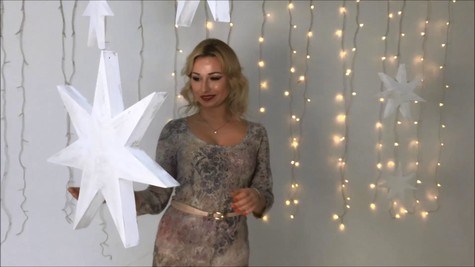 Get a much better idea of the lady's personality!
Discover her life and secrets no other men know :)
It's intriguing like finding an unknown world...


What I do in my leisure time?
Leisure time is very special for me. I try to spend it with my daughter as I want her to know that life is wonderful every single day, every morning and every minute. I also like to spend time with my friends - we go to the movie, cook different things and go shopping. I enjoy dancing much! This is my hobby and an integral part of my life. Shall we dance? :)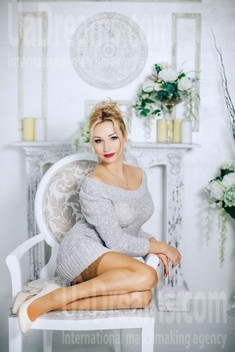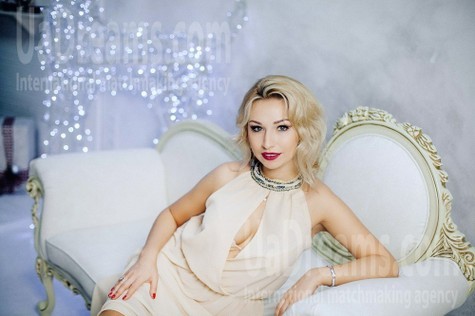 My future goals are
I would like to create family and become happy woman. I have a small daughter and she needs a good father. I will do my best to rise her as a good person, someone I can be proud of. This is my main goal. Besides, I would also like to become successful in my work. I want to be good in what I do, I want to help people and know that I can make their life easier in some way.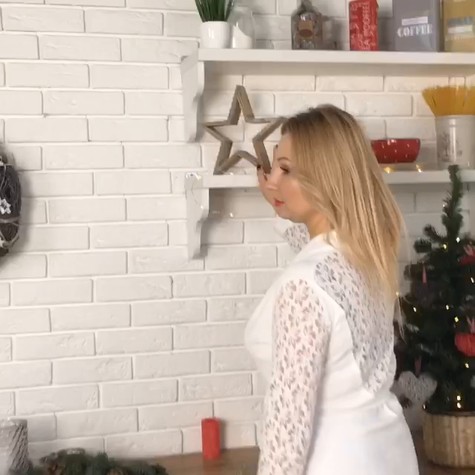 Get a much better idea of the lady's personality!
Discover her life and secrets no other men know :)
It's intriguing like finding an unknown world...