New lady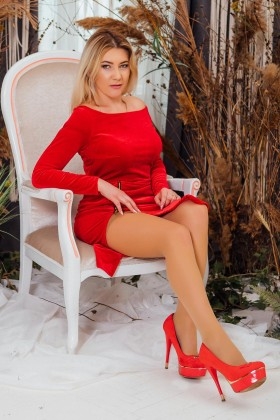 Birth Date
Height
Weight
Eyes
Hair
Build
Glasses
She is
Smoke
Drink
19 February
163cm 5' 4''
56 kg 123 lbs
green
blonde
slim (slender)
No
right-handed
No
Socially
Field of activity
Construction
Marital status
Single and No children
Want to have children?
will decide with my husband
I'm looking for
Marriage, Romance, Friendship, Fun, Relationship, Dating
Birth Date
City
Height
Weight
Eyes
Hair
Build
Glasses
She is
Smoke
Drink
I'm looking for
19 February
163cm 5' 4''
56 kg 123 lbs
green
blonde
slim (slender)
No
right-handed
No
Socially
Marriage, Romance, Friendship, Fun, Relationship, Dating
Field of activity
Construction
Marital status
Single and No children
Want to have children?
will decide with my husband
My Languages
English
Familiar with frequently used expressions and able to express oneself in everyday situations.
German
Means few sentences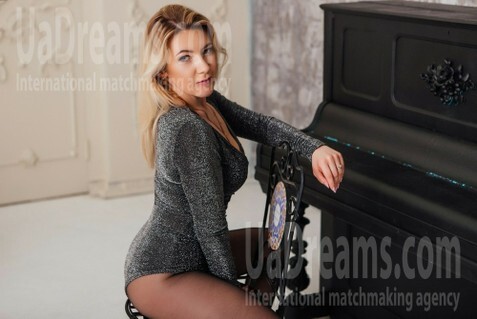 What I do in my leisure time?
First of all, I dedicate my leisure time to reading. I like books in psychology, learning foreign languages, mental development. I'm involved in such sports as stretching, fitness, pole dance, skying, snowboarding. I adore relaxing leisure time in SPA to pamper my body after a long working week. I prefer relaxing massage and different SPA wrappings. Speaking about leisure time for my soul I can't imagine it without meeting friends in the cafes, restaurants with good food, visiting cinema, theater, just walking in the park, active time out of the city closer to nature. I also like to attend different training programs, exhibitions. Traveling is also needed for me like air to breathe.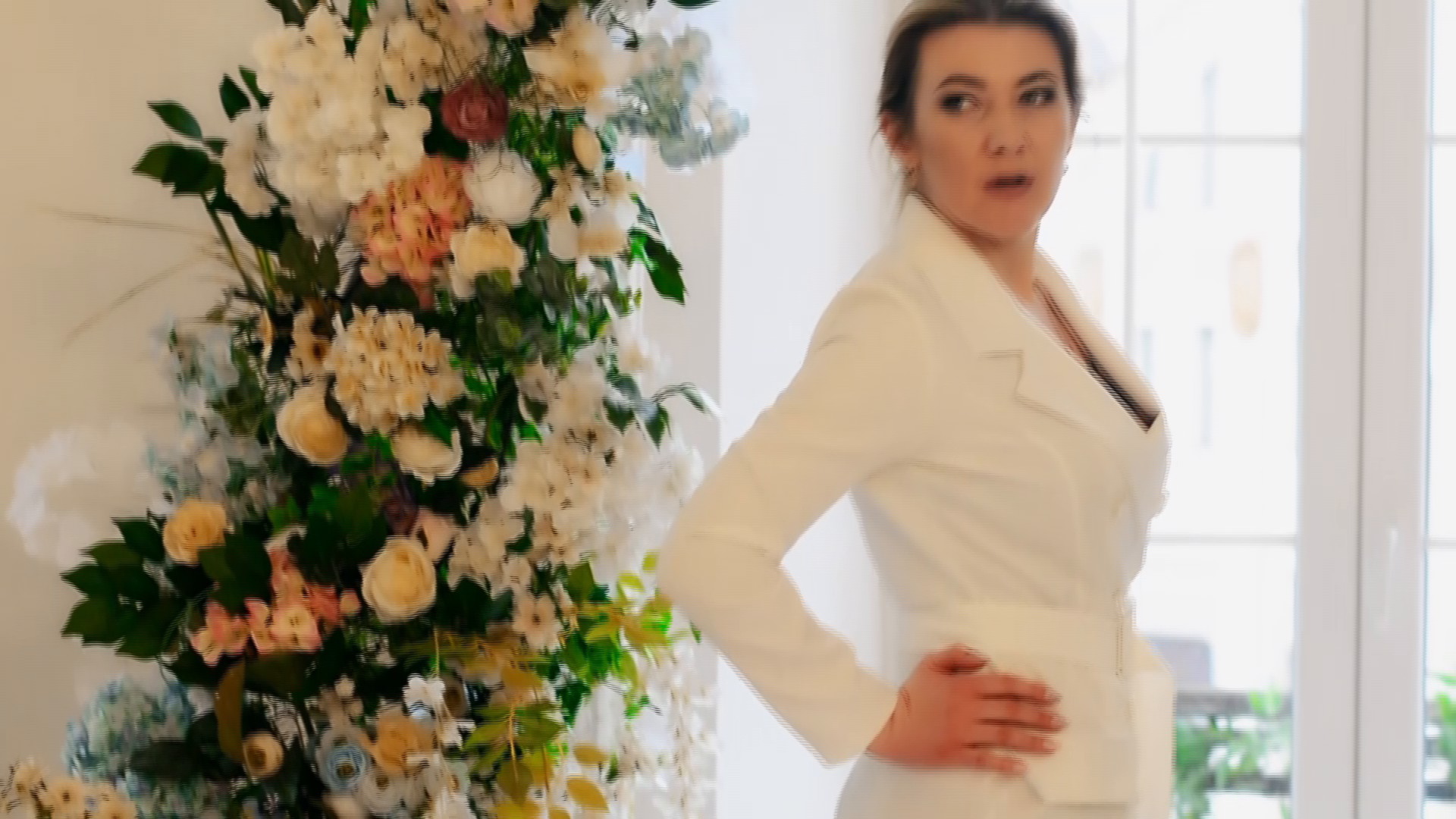 My typical day
I wake up quite early in the morning in order to start a day with my morning exercises. It usually takes about 15-20 minutes. Then I have my breakfast with a cup of coffee. Then I go to the office. I always try to spend my time break outdoors to breathe in fresh air. Then I come back to work and I can be found there till 5 p.m Afterwards, I try to be on time for my sport hobbies or my English course (I have it online with my teacher). The rest of the day I usually spend with my relatives or friends. In the evening I like to take a warm shower and then read something positive before hugging my pillow.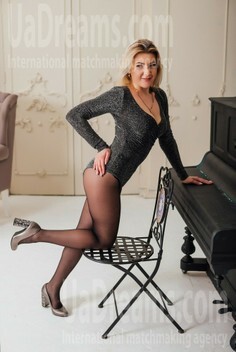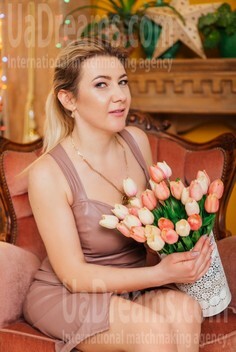 My future goals are
All my future goals are connected with searching for my second half, my person in this huge world who is able to move mountains together with me on our way to real happiness. I imagine that we are in constant development. We give total support to each other. We are going to be in blossom for each other. I would like to feel myself a really happy woman next to a real man. I want to enjoy every moment together. Actually, that's why I'm here and I feel I'm ready to hug my happiness as soon as possible and never let him go.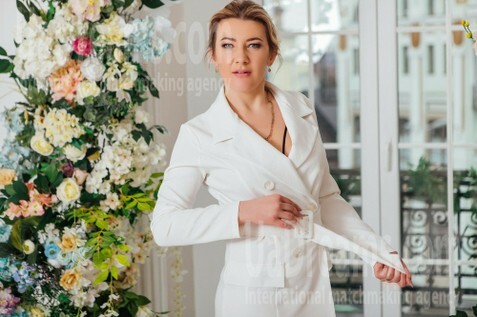 About my family
I was born in a full family. My parents are the best example for me. They are married for 32 years! I have an older sister who is married and lives with her husband and kids. We got equal love from my parents. They were very attentive and managed to bring us good ladies with a focus on the right things in life. We love our parents and they love us. We can always apply to our parents in any situation. We never forget to call each other and to get to know about the day. It is so important to hear dear voices.
How would I describe myself
I would like to see my world only with positive emotions mad good-loving people nearby. I would like to feel more kindness and may all be healthy. I wish that to absolutely all people in any corner of the world.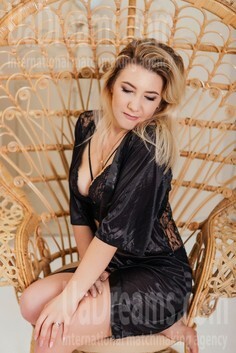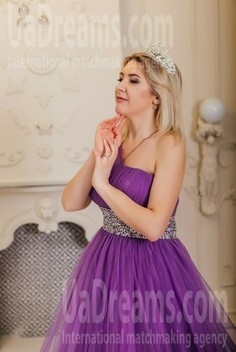 The type of man that I desire
I feel I can make all dreams come true only in love with my only one. I see us creating a happy family life together sharing all our wishes and desires for too, breathing in unison, having, enjoying life and making discoveries. I want him to be my best friend, adviser, lover, my magician able to make me the happiest woman in the whole world. I want him to have a generous soul, careful behavior, emotional reaction to all our victories together. I want him to be my only one and honesty to be the basic thing for all the steps in our relationships.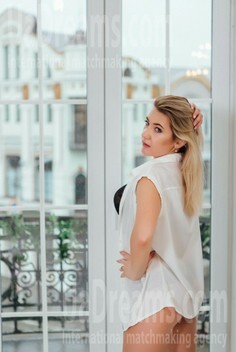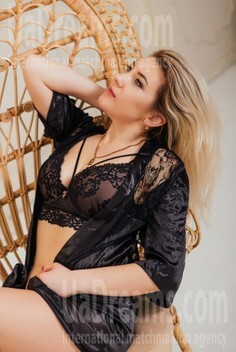 Our personal opinion of this Lady
This is a very kind, gentle, tender woman with a very pleasant voice. She is very well-mannered and communicative. She came here to make her fondest dream come true and she will get it. It is just necessary to look deep into her eyes.