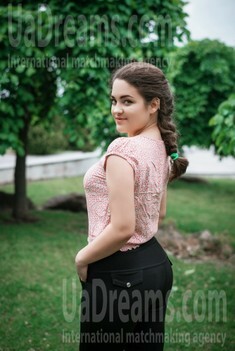 My future goals are
I want to create a family, to find a beloved. To travel together in Europe. Maybe to visit some other continents too. I want to raise kids if I have any in future. My goals are typical and usual for a woman. Family, work... developing skills and enjoying life to the fullest )
See her fascinating movements and charming smile...
Feel as if it was your first date with this lady — it is worth 1000 pictures!
Watch this video for FREE
What I do in my leisure time?
I like to relax and listen to music nearly all the time. Since I have many cousin sisters and brothers, I like to spend time with them too. I may go to the cinema, bowling, cafe or just walk in the city. I study English and I am doing good. So maybe we can practice if we feel we match and meet in real life. I will be open to try my skills and talk to you !
See her fascinating movements and charming smile...
Feel as if it was your first date with this lady — it is worth 1000 pictures!
Watch this video for FREE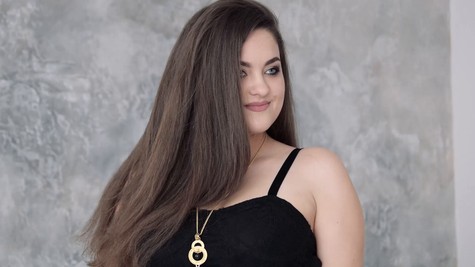 Get a much better idea of the lady's personality!
Discover her life and secrets no other men know :)
It's intriguing like finding an unknown world...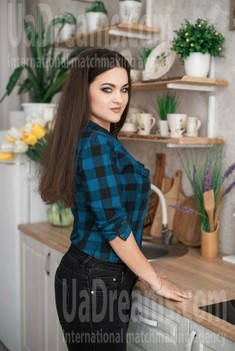 The type of man that I desire
I desire a man who can be caring towards me, our family and relatives. I wish to have a man who can be reliable, romantic, passionate who can give me some FIRE. Goal-oriented person is a dream man for me. It seems I can deal with any person and forgive him many things but it will be difficult for me to be next to a smoker because I dislike the smell of cigarettes. I can even be "OK" with socks thrown all over the house:) 4 most important words for me in relationship are: Love, Trust, Respect and Support.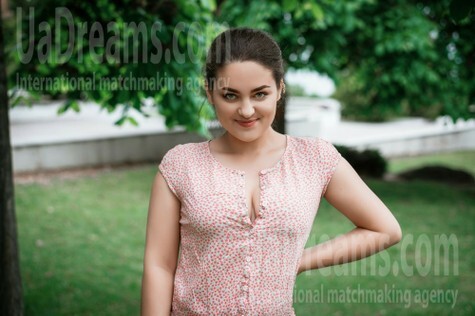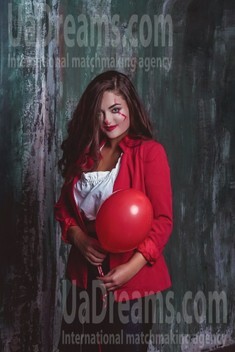 How would I describe myself
My difference is that I don`t really like flowers, fluffy toys and strawberry like most girls like. and I adore ice cream even when its too cold. My dream is to write a fantastic story and make a movie. I also dream to try real Italian pizza in Italy. I can dance when listening to music even when I am in the street and don`t care what others think. I like to feed homeless animals. I used to play drums when I went to a music school when a teenager.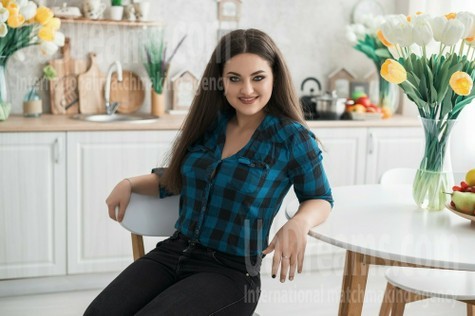 About my family
We are four in the family. I have a younger brother. He is cheerful and likes activities. My mom lives in another country now and dad is here. When we have a chance to gather together we are so friendly and cant get enough of such moments. We all adults this is why we have our own life. I am close with my granny and aunt because they are near.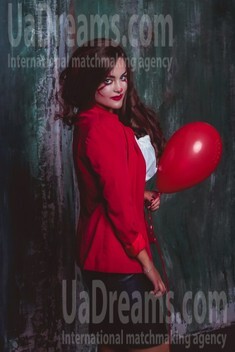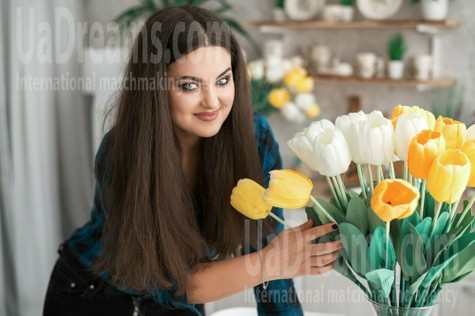 My typical day
I start my day with breakfast. Usually I spend all time at work but when it's warm outdoors and I have a break I like to walk. I can sit on the bench, enjoy the sun or just listen to music. In the evening I cook dinner and enjoy a good book or movie.