New lady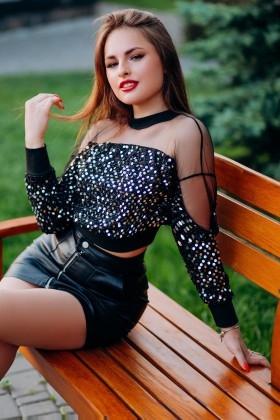 Birth Date
Height
Weight
Eyes
Hair
Build
Glasses
She is
Smoke
Drink
27 April
163cm 5' 4''
58 kg 128 lbs
green
light-brown
petite
No
right-handed
No
Socially
Birth Date
City
Height
Weight
Eyes
Hair
Build
Glasses
She is
Smoke
Drink
I'm looking for
27 April
163cm 5' 4''
58 kg 128 lbs
green
light-brown
petite
No
right-handed
No
Socially
Marriage, Romance, Relationship, Dating
Marital status
Single and No children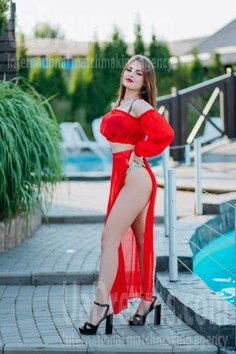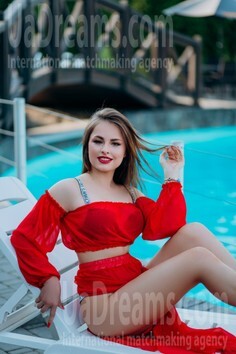 What I do in my leisure time?
I like to go to relax with my friends or make time for myself. In my free time I like to go to the cafes and restaurants to taste something new. Also I like to go to the cinema to watch new films, I think it`s very romantic. Like every girl I like to go shopping. Also in my free time I like to play with my cat, her name is Viva she is very cute and playful. In my days off I like to go somewhere out of the town to relax and to enjoy being in the nature.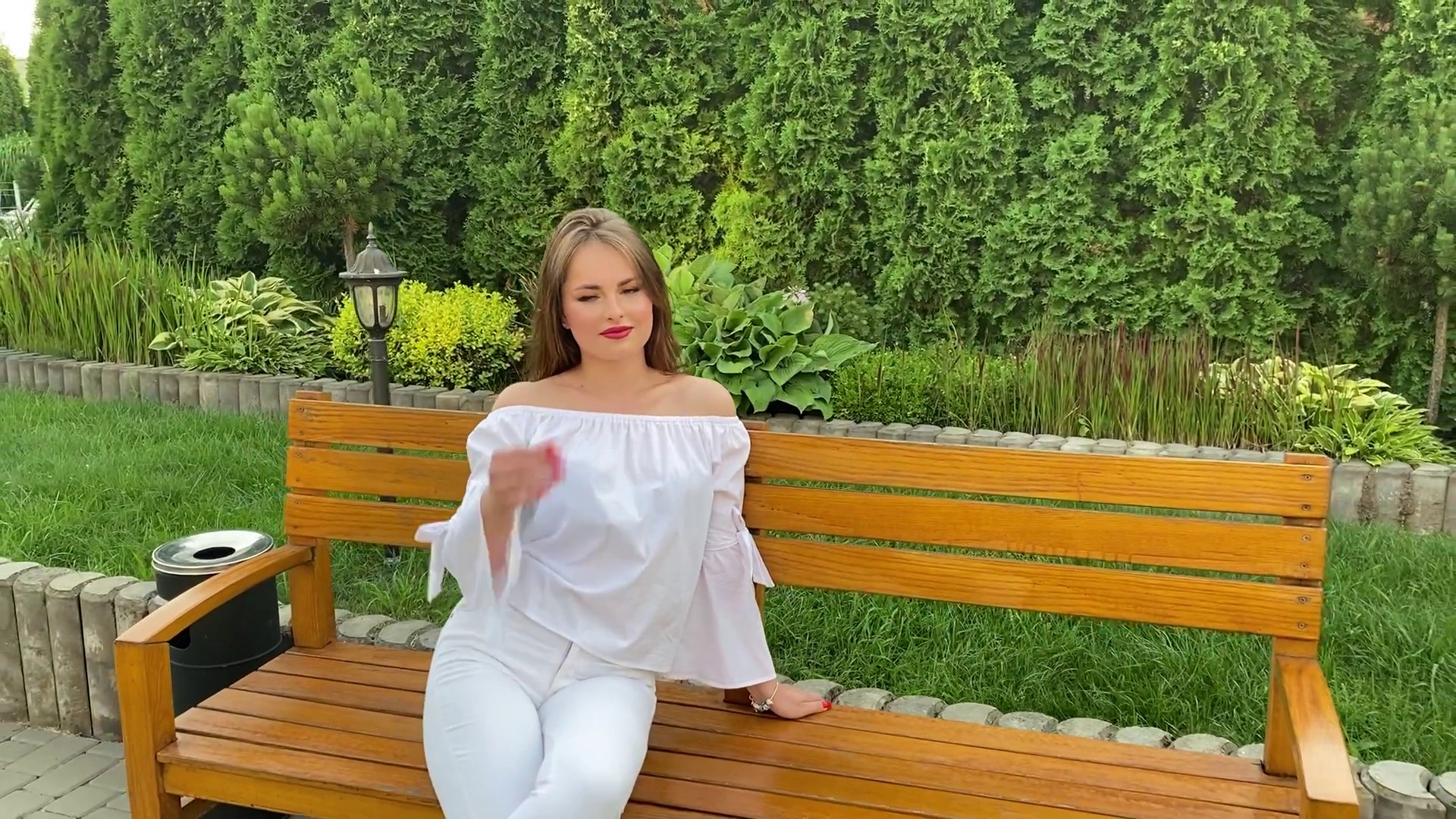 Our personal opinion of this Lady
Despite the fact that the girl is young, she is very determined and smart. She wants to find a reliable man who will love her and suppot her. She is very active girl. She won`t stay at home. She likes to develop herself and learn new things. The girl respects her parents and this is very important. Also this girl is very romantic. She wants to be a successful woman and she wants to open her own business, it`s cool for a girl at such a young age. The girl is very orginized and self-reliant. She will do everything for the happiness of her future family.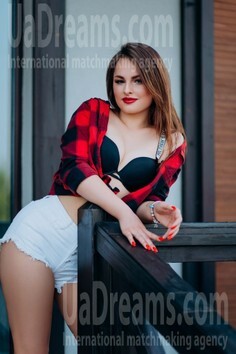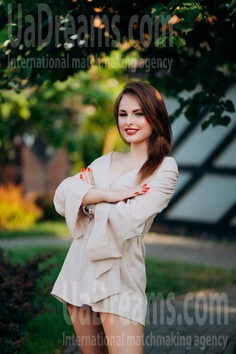 My future goals are
I want to be a successful and beautiful woman, happy mom and beloved wife. I want to create a happy family. I will do everything to make our family happy together. I'd like to help my parents when they get old. They deserve it. They have been always supporting me in any situation. I am very grateful to them for that.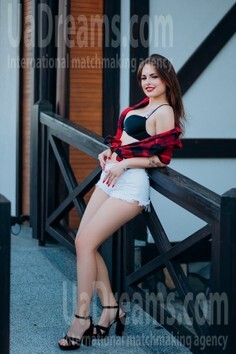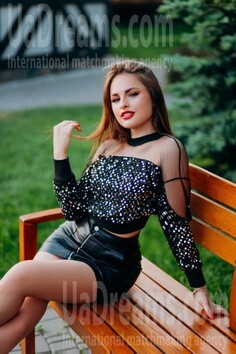 My typical day
If it`s a working day, I wake up early in the morning and do my morning exercises. Then I make a breakfast and go to the university. In the university I study mostly from 8 a.m. till 12 p.m. Then I have a lunch and go to work. I like the fact that I earn money for myself and I can make my own schedule. After a working day I can go for a walk with my friends. When I have a day off I wake up later and do my morning routine, then I make breakfast for me and my parents. I can go somewhere out of town with my friends or with my parents.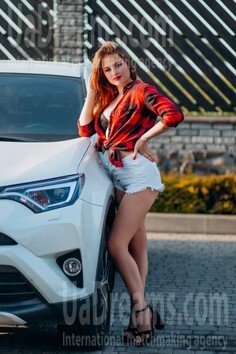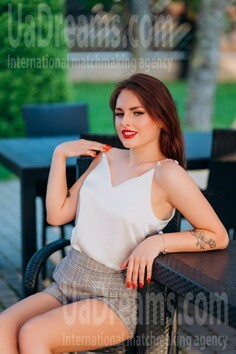 About my family
My family consists of three people. I am the only child in my family. My mom's name is Alla and my dad's name is Bogdan. I was born in Rovno, lived in Poland for three years and when I was five years old I moved to Lutsk. In my family I appreciate my parents' attitude to each other. They love and respect each other all the time. They have never had scandals and quarrels. I have trusting relationships with both by mom and dad because they always understand and support me. My family has these four things that make my parents happy together: trust, respect, love and support.I want my future family to be like that.
The type of man that I desire
I want to meet a man who will be reliable, kind, loyal and generous. I want my man to be my support. I want him to be honest with me in any situation. I want a reliable and independent man. I like when a man has a great sense of humor. I want us to have common plans and dreams. I want to meet a hardworking man. I'd like him to be kind and wise. Also he must respect other people. The man of my dreams has a positive mind and the spirit of success. It'd be great If he was romantic. I want to feel like a real woman by his side.
How would I describe myself
I am a nail master and I like my work. I think it is very cool when people like what they do. I am very orginized and I like everything to go according to the plan. If something doesn`t go according to my plan, I don`t like it and I want to change my plan. My health and health of my loved ones are important to me in life. I also care very much about the material and moral state of my loved people. I like to travel. But unfortunately I have been to two countries. I really want to go to France, Spain and Iceland. Honestly, I would like to go everywhere with my future family.