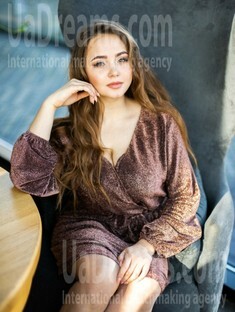 Our personal opinion of this Lady
We talked for a long time with Anastasia. She is very sociable and smart. She was able to maintain a conversation on any topic. Anastasia takes good care of herself, and she made only a good impression on us.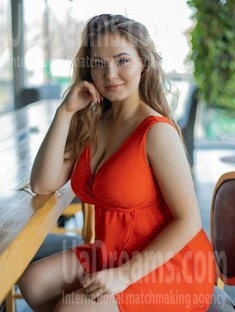 How would I describe myself
I do not really like to talk about myself. I'm afraid to embellish, and then to disappoint. What can I say for sure - I do not pay attention to someone else's opinion, only to the opinion of my closest people who wish me the best and I trust them. My life motto is "You stick to your guns no matter what anyone else says."
See her fascinating movements and charming smile...
Feel as if it was your first date with this lady — it is worth 1000 pictures!
Watch this video for FREE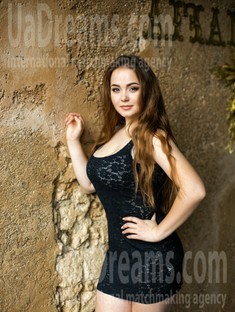 About my family
I really love my family. Thanks to my family, I understood how a real strong cell of society should look like. My parents are in love for over 25 years now. For me, this is a great indicator. From an early age I already knew how strong relationships look. I also have a sister who is 6 years older than me. Despite the age difference, I consider her my best friend. We can talk with her on absolutely any topic. My sister already has a child and I often visit her and spend time with her baby.
The type of man that I desire
For me, the main thing is a man to be honest with me. I think that the bitter truth is better than the sweet lie. I also think that it will be easier for me to find a common language with an open man who can share my interests with me and discuss any topics. Naturally, everyone looks at the appearance, but for me the inner world is much more important. I see a cheerful man next to me who can amuse me even in the most difficult moment of my life. I will love a man who treats me gently, because he will treat our children the same way.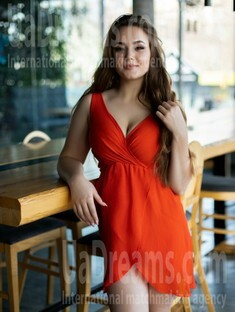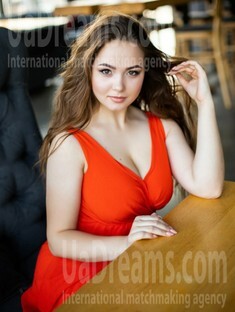 My typical day
I am convinced that for successful people, the day starts early. Therefore, I always wake up before 8am. My day usually starts with an easy jog in the park. Running in the morning gives me a boost of energy for the whole day. Next comes a light breakfast and I quickly run to university. Usually I'm busy at university until noon. Until the evening I have a lot of different activities, I can go for a walk, go to the gym for training or go for a walk with friends. In the evening, I always dine with my parents and go to bed just as early.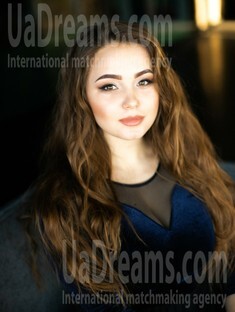 My future goals are
Like any other girl, I dream of a "prince on a white horse." I mean to get married. It is very important for me to get married, because my beloved parents raised me that way. With my beloved husband, I can think about children. Children are very important to me and I love them very much. I believe children are the most precious thing in life of every mature person.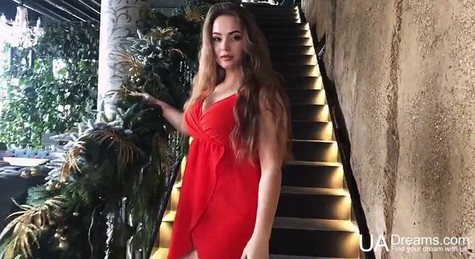 Get a much better idea of the lady's personality!
Discover her life and secrets no other men know :)
It's intriguing like finding an unknown world...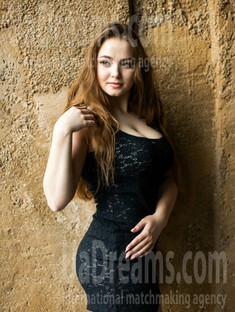 What I do in my leisure time?
I am a very agile person. I just can't sit still and be bored. Most of all I like walks in the park or in the fresh air. If I need to relax, I just go for a walk. I really like that. Also, I like to spend free time in the gym. I do powerlifting. But, if the weather is bad or any other circumstances, I usually watch TV shows. My favorite is Game of Thrones. But, I watched many other TV shows. If you watch TV shows, I'm sure we will find a common language with you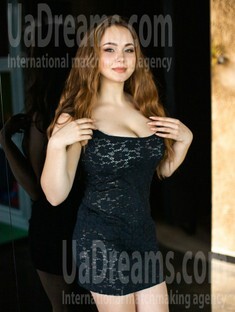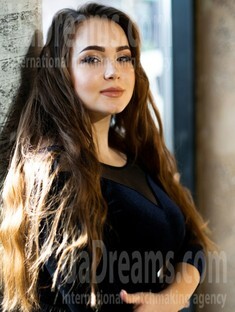 Get a much better idea of the lady's personality!
Discover her life and secrets no other men know :)
It's intriguing like finding an unknown world...