New lady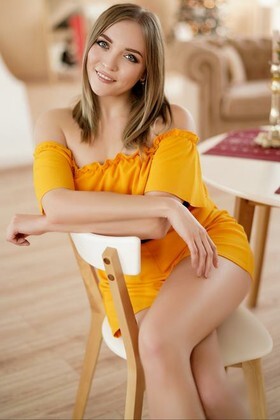 nikolaev
Birth Date
Height
Weight
Eyes
Hair
Build
Glasses
She is
Smoke
Drink
23 July
172 cm 5' 8''
64 kg 143 lbs
blue
blonde
petite
Yes
right-handed
No
Socially
Field of work
Medical/Health
Marital status
Divorced and I have children / 1 boy
Children age
6 y.o.24 October
Want to have children?
will decide with my husband
I'm looking for
Marriage, Romance, Relationship, Dating
Share your love with Anastasia!
Share your love with Anastasia!
Birth Date
City
Height
Weight
Eyes
Hair
Build
Glasses
She is
Smoke
Drink
I'm looking for
23 July
172 cm 5' 8''
64 kg 143 lbs
blue
blonde
petite
Yes
right-handed
No
Socially
Marriage, Romance, Relationship, Dating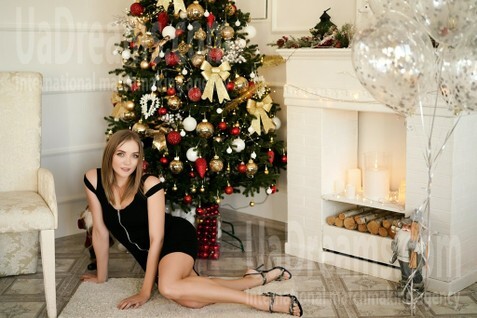 What I do in my leisure time?
Well, I am a mother and my leisure time is very tight but very precious to me, so I like to read books and learn new information in order to improve myself and to learn more for my profession. I enjoy walking, visiting new places and I adore traveling. I have visited Poland, Turkey and South Korea. I am still excited of these trips and long to visit new places again.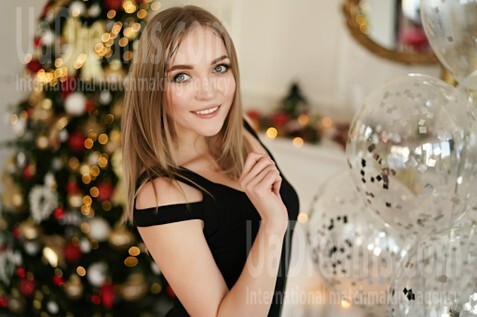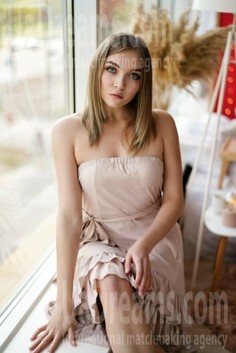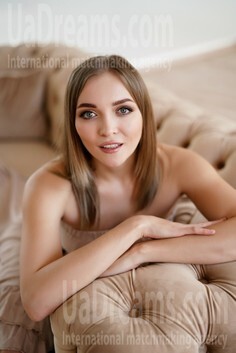 The type of man that I desire
In general, I appreciate honest people, so the man beside me should be an honest and decent man. Also, I know for sure that I want my man to be a kind man. My man will not mouth empty words and will show all with actions, as for me, a true man is equal to "action", and I know that my man will be reliable so I will always know I am protected with him.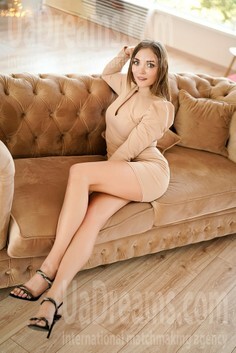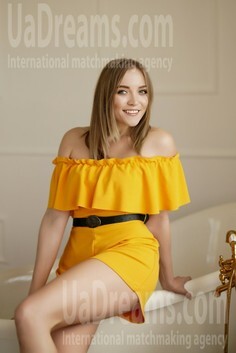 Our personal opinion of this Lady
The lady is shining with kindness and sincerity. She is very nice interlocutor and she has an interesting inner world. Anastasia dreams to build a family and tells about this dream with such a joyful smile and stars in her eyes!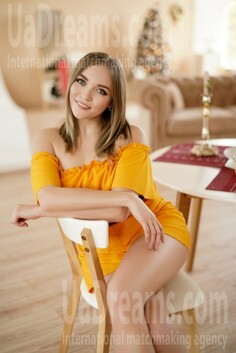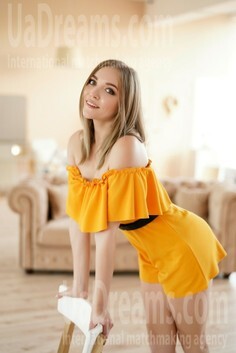 My future goals are
The main goal I have is to build a good and strong family where there will be appreciation and commitment, where everyone will be happy just becauce of the fact they come home to their family. The next goal for me is to buy a house. I want it to be a special, cozy place, where we with my family will live happily, and our neighbors will hear our laughter and joy. And one more important goal I have is travelling. I dream to travel more, and my son also enjoys it a lot!
My typical day
My day starts early, I wake up my son with a kiss and go to cook breakfast, then we eat together and get ready. Then I bring my son to school and go to work, after work I take my son from school and we go for food shopping and walking. We come home, I cook dinner and we with my son talk about everything. I help him with studies or he can go for a walk with friends and then we rest :)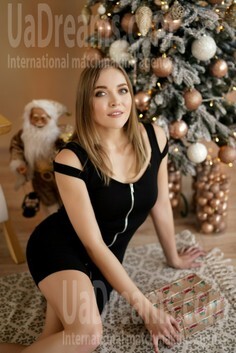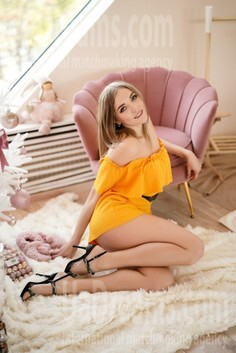 How would I describe myself
I am an easy-going lady. I love to laugh and I love people. I think it is important to never forget that we all are human beings and we need to stay kind as it is the main treat which defines us. I believe in humanity and sincerity. My fear is to loose my heart, so from this you can define me as a strong person, but I dream to find a person with whom I will be tender and affectionate, and will trust him with my heart.
About my family
Family is very important for me and it is my dream. Unfortunately, my only family is I and my son now. I don't have parents and relatives, but I have been brought up in love. My family was big and happy. We always found something positive even if something bad happened, and we enjoyed laughing on different things. I miss such moments and that's why I am here - to build my family.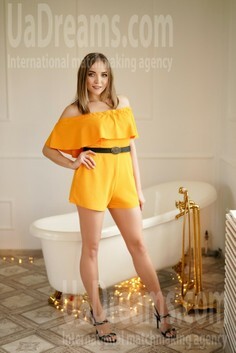 Lady will meet you in 11 hours Good luck!
Lady wants to chat with you in 11 hours
Lady offers to move chat for 11 hours
Lady declined invitation, but explains why:
Thanks but I can't come. Thanks though! Appreciate it!
She's online and waiting for you!
Lady is late, will be at 12:30