Birth Date
Height
Weight
Eyes
Hair
Build
Glasses
She is
Smoke
Drink
5 November
170cm 5' 7''
61 kg 134 lbs
green
light-brown
slim (slender)
No
right-handed
No
Socially
Field of activity
Administrative
Occupation
coffee shop administrator
Marital status
Single and No children
Want to have children?
will decide with my husband
I'm looking for
Marriage, Romance, Friendship, Relationship, Dating
Birth Date
City
Height
Weight
Eyes
Hair
Build
Glasses
She is
Smoke
Drink
I'm looking for
5 November
170cm 5' 7''
61 kg 134 lbs
green
light-brown
slim (slender)
No
right-handed
No
Socially
Marriage, Romance, Friendship, Relationship, Dating
Field of activity
Administrative
Occupation
coffee shop administrator
Marital status
Single and No children
Want to have children?
will decide with my husband
My future goals are
I guess like the majority of people I have a bunch of goals to achieve in the future and they are divided for professional and personal. For professional goals I would love to develop and grow in my profession. I am a manager and I have my dream work now. I am an administrator in the coffee shop. But we do not also sell coffee, we also have a school for coffee makers where I teach. I love coffee and I would love to continue my development in this sphere. For my personal goals I would love to create a happy family based on love and mutual understanding, respect and attraction, I would love to take care of my man and to make our home cozy for him always to feel excited there and to wait for the coming back from work with great anticipation.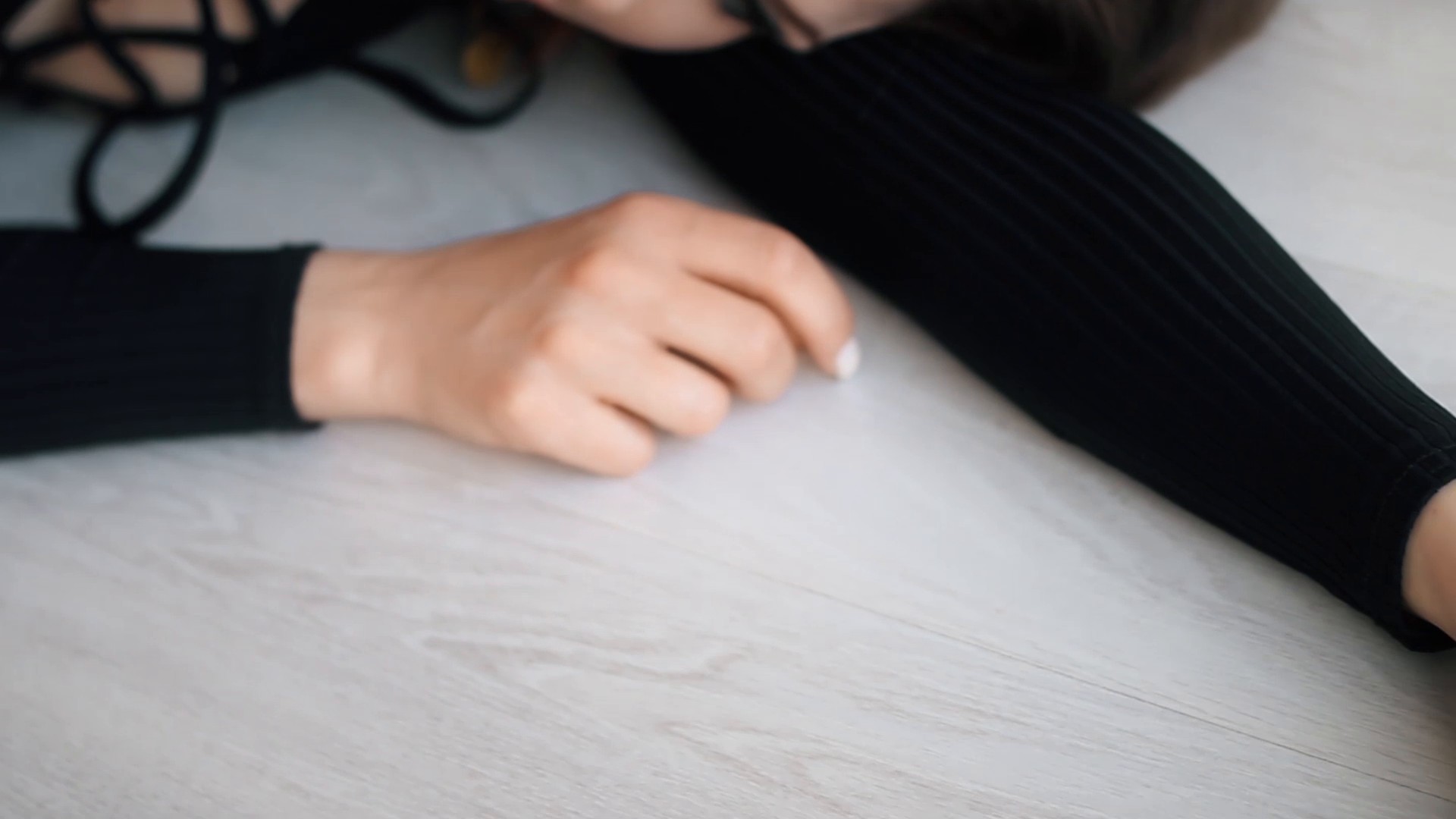 Our personal opinion of this Lady
The lady is a very kind and sincere person. She is serious about her search and is a very interesting lady who will give a lot to her man. She is open and easy to talk to. She is also curious about new places and people in her life. She is positive and optimistic, smiley and has nice sense of humor.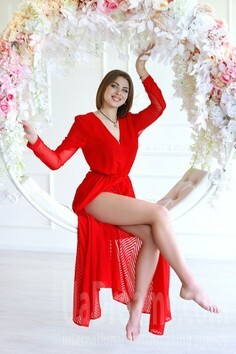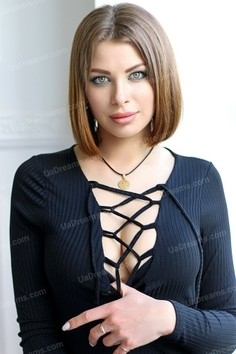 What I do in my leisure time?
I like to stay active, so when I am free from work and home tasks I love walking with my dog and enjoy outdoors. This is so inspiring and relaxing to walk through the park and feel pleasure with fresh air. Even if the weather is not perfect I enjoy it a lot. I also like sport, do jogging and exercising outdoors. I go to the gym twice per week. The only thing which makes me stay at home and feel really lazy is a nice book and a cup of yummy and aromatic coffee together with milk chocolate! This is true pleasure for me!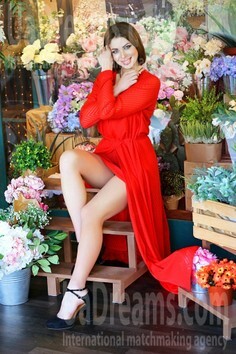 About my family
My family is rather small. I have my dad and mom. So there are only three of us together. I do not have any brothers and sisters. And I am very close to my dad. I am lucky to have the most understanding parents who always supported me and never let me give up. In our family I value it so much! I guess this is really important and needed to be supported by your closest people only then you will be able to grow and to achieve your goals. And of course it is important to get support when you made some mistakes or just need help and talk.
The type of man that I desire
Being a kind like all the girls I loved male characters from the books. They all were so interesting, caring, loving, so ideal. Now I am an adult and I know that there are not ideal people. And this is really nice! We would be bored to death to live among ideal people! So, I want to meet a man who has his pros and cons. Who is sincere, well-balanced and open. Who is not afraid of challenges and difficulties and who is ready to work for relations. In return I would give my love and care, support and understanding. I would stay with him in good and bad situations and would always do my best to inspire him.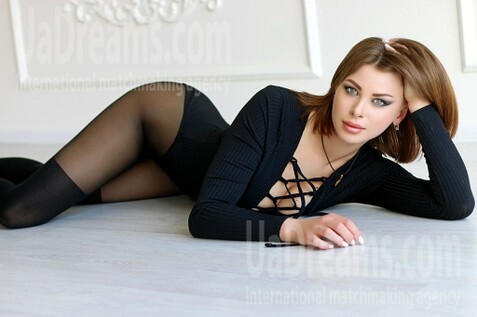 My typical day
My usual day looks like the following. I get up quite early, make a cup of coffee, go for a walk with my dog, do exercises or jogging and after being back home I take shower and cook breakfast. After breakfast I go to work and enjoy the day there. After work on my way home I do some errands if needed and then we have dinner all together. Later I walk my dog and late in the evening take shower and go to bed. If it is weekend and I do not need to work then I do things around the house, cook and take care about my plants in pots, walks the dog, meet friends and enjoy decorating furniture (one of my hobbies).
How would I describe myself
I am easy-going and active, I do not like to sit on one place and waste time. I love walks and enjoy traveling, I travelled quite a lot before quarantine, but I always want more. I love reading and watching shows and documentaries, visiting museums and art galleries, theaters and visiting new places. I love to learn new things about coffee, decoration and design, breeding of dogs and cooking. I also enjoy holding master classes for baristas and coffee makers. I am very active, but I also have a lot of love and care inside, and I would love to meet a man to whom I could give it. I am romantic, a bit old-fashioned and loyal.