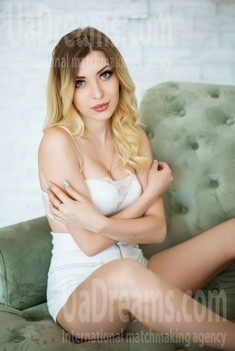 My future goals are
I guess that my main goal is kind of obvious, since I started my search here. I am hopeful that one day I will meet that right man to spend the rest of my life with. I also dream to open my own beauty salon one day. I know that both of these goals require risks, but I'm not afraid of trying;)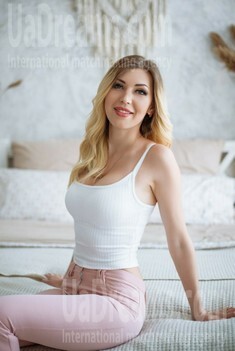 How would I describe myself
Hello world:) I'm just a dedicated lady with big dreams to fulfill. I hope that here you'll find what you're looking for. I'm a very easy-going person, so don't be afraid to hit me up, if you think that we have a good chance to build a long-lasting relationship that will lead to marriage.
See her fascinating movements and charming smile...
Feel as if it was your first date with this lady — it is worth 1000 pictures!
Watch this video for FREE
Get a much better idea of the lady's personality!
Discover her life and secrets no other men know :)
It's intriguing like finding an unknown world...


Our personal opinion of this Lady
Anastasiya is an intelligent, kind, and easy-going woman, who decided to start her search abroad after being hurt by her ex-boyfriend. We strongly recommend you to pay attention to this lady if you're ready for a serious relationship.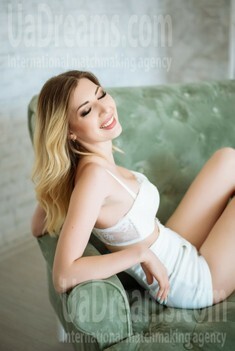 The type of man that I desire
I believe that it's all about the loyalty and trust. These two aspects are most important to me. Of course, having mutual interests at the begginning can be a good ice breaker for us, so we could have more things to discuss, but I think that we'll find million fun and enjoyable activities to do together, if we have a certain level of trust and dedication to our relationship. So, as you can see, I'm looking for a kind, self-confident man, who's ready to show his loyalty. I promise to show him the same, each and every day.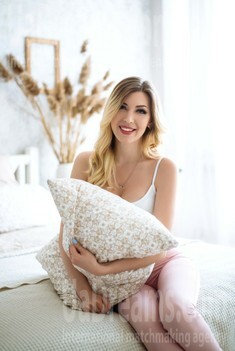 My typical day
Well, the alarm goes off at 6:45 so that I have exactly one hour before having to get out of the door. After 5 to 10 minutes laying in bed, I get up and go straight to the bathroom. I prepare myself for another crazy day, cook my breakfast, feed my dog and leave for work. Usually I train my dog after coming back home for at least one hour a day. I really enjoy this process, and it seems that I'm pretty good at it. After a long work day, I just want to eat my dinner, and go to bed. I put a movie on every night to watch while I fall aslеep and I don't watch a single second of it:)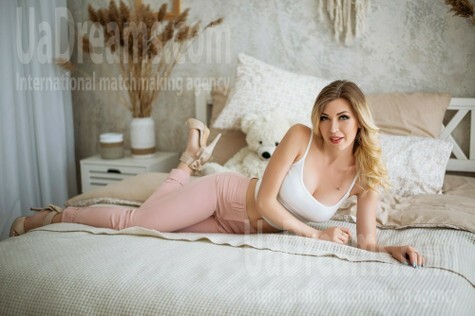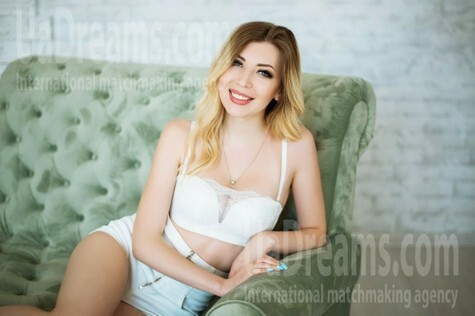 Domestic abilities
The thing you should know about me, is that I'm fond of cooking. Unfortunately I don't have much time for such a hobby, but I'm always trying to find healthy and delicious recipes for my family and friends that are not going to be tricky, complicated or time consuming. I also love to decorate rooms, and I can't wait to do this with my future husband. There's nothing better than remodelling house with your beloved, isn't it?:)
About my family
There's a saying: home is where the heart is. And heart is where the family lives. This perfectly describes my family values. The most important thing in the world is family and love. My family consists of my mom, dad, and my younger brother, who's only 9 years old.
What I do in my leisure time?
As I mentioned before, my job keeps me busy most the time, but every time I have a day off work, I try to spend it traveling with friends (If I have enough time and money, of course) or I just stay home and watch movies or read books.