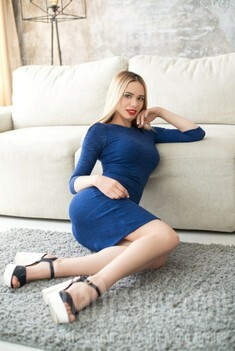 What I do in my leisure time?
In my leisure time, I like to walk on fresh air because it cheers me up!:) Walking along the park helps me to free my brain from my work. Sometimes these walks inspire me to prepare some dishes. For me cooking is a little hobby:) Also during these walks, I enjoy listening to my favorite music. In fact, I listen to music in any free time while I go to work or come back home. Do you also listen to songs a lot? I'm not a one-off, right? :)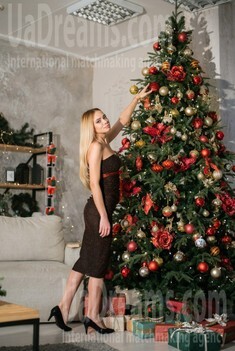 My future goals are
At the moment, I understand it's time to think about my future. So, right now one of my future goals is to find a well-paid job and to find my second half, because I want to have all the best for my future family, for my future kids. Maybe it will be better to move to another country. But I think that alone it will be difficult to do so. That's why I'm looking for someone who could share this view of life with me.
See her fascinating movements and charming smile...
Feel as if it was your first date with this lady — it is worth 1000 pictures!
Watch this video for FREE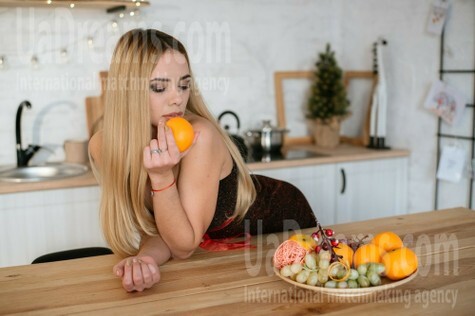 Domestic abilities
Domestic abilities for me is cleaning of course:) I cannot understand why to keep things which you don't use anymore in your home. So that's why I can get rid of it easily. As I have written before, I love to cook:) It is pleasant to me. But I think it is one of my domestic abilities. So I try to keep my house clean and full of food:)
About my family
My family consists of three people. This is my dad, mom and me. My mother is the most important person in my life. I'm very grateful to her because this person did more for me than anybody. When I have my own family, I would like to be an example for my children like I was for my parents. Their love inspires and shows me what the real family must be.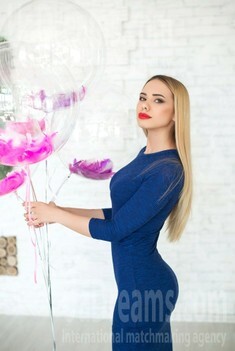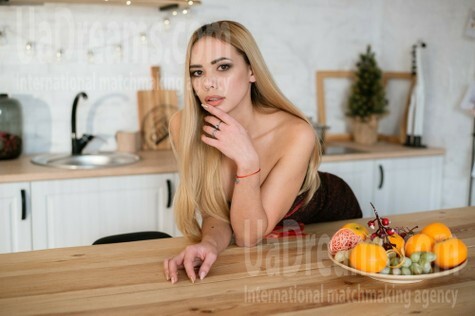 The type of man that I desire
As any other person I am searching for happiness and love. For me all this qualities are contained in mutual understanding, trust and support. Cosines is also important for me and not only at home. It seems to me that with the person it should be cozy and comfortable. Am I right? Of course, its very important for me that the man understands that he is my hold and he can be the one for me. Today there are so many strong and independent women, but I am fragile and weak. To my mind its a woman`s destiny to inspire the man to be stronger.
Our personal opinion of this Lady
Despite being young, that girl is very interesting and open for conversation and she is purposeful. She knows what she wants from life and aspires to her goals. Sincere, make a good impression from the first minute. She can support any topic of conversation.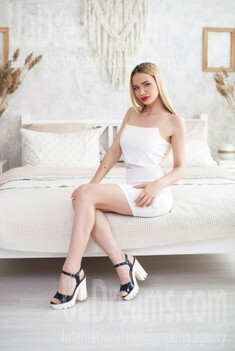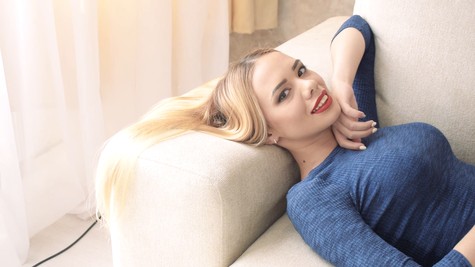 Get a much better idea of the lady's personality!
Discover her life and secrets no other men know :)
It's intriguing like finding an unknown world...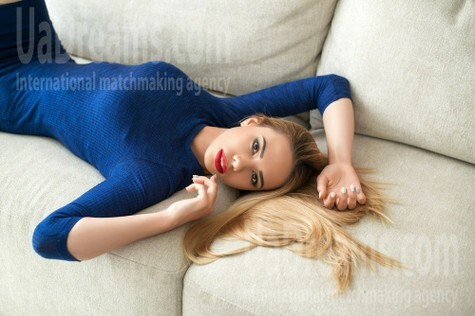 How would I describe myself
I am a fancier of sweets and soft toys:) That is my little weakness. On my mind I am sufficient, open for conversations and a cute girl:) You will be never bored with me. But if you are bored, then I will tell you so many funny stories and then you'll believe that I'm right:) Right now I am searching for the possibility of accomplishing my goals. So I can add an item "purposefulness" as well.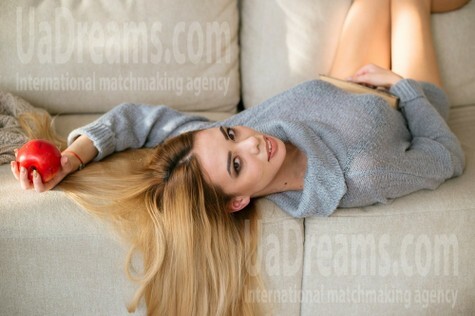 My typical day
My morning always starts with a cup of coffee or tea. :) It helps me to brace up. Sometimes I have time in the morning to check my social networks, and then I keep getting ready for work or trip. On weekdays I usually work. After work I can promenade at favorite places walking alone. In the evening I have several ideas about cooking some dishes for dinner. When I come home I realize my ideas.:) On weekend I like to meet my folk friends and relatives. We have our meeting at the cafe or cinemas.