My typical day
Usually my day starts with a cup of coffee and chocolate. It's my every morning ritual. Then I go to the gym. After the gym I work. In the evening I devote time to the other activities that I described in the "What I do in my leisure time" part;) Would you like to be the main part of my typical day schedule?;)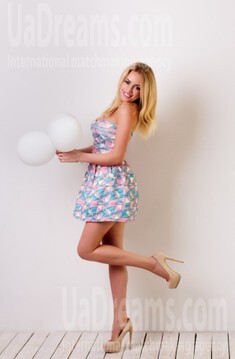 What I do in my leisure time?
Frankly speaking, I don't have a lot of free time. I always try to find time for sports. Gym is an important part of my free time! After work or at the weekends I go to the cinema, concerts, parks. I love watching football games at the stadiums. I adore learning foreign languages and travelling. Besides, extreme kinds of sports excite me!
See her fascinating movements and charming smile...
Feel as if it was your first date with this lady — it is worth 1000 pictures!
Watch this video for FREE
Our personal opinion of this Lady
The lady is nice, kind, sweet. She is very beautitul and elegant! She is extremely charming! She has a very pleasant and warm personality. Just take your chance and talk to her to see all these with your own eyes;)
How would I describe myself
I am a direct person. I always say the truth. I am a person who can't stand still. I am quick on my toes. I adore football and fast driving! Besides,I really love making surprises and waching people's emotions when they are getting them.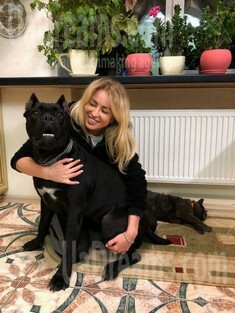 About my family
My family consists of 3 people. What I appreciate in my family most is that we are always together. It means we always support each other, we try to meet as often as possible. We have love, support and care in our family. We celebrate all the holidays together and once a year we go on vacation together. Spending vacations together abroad is our main tradition!
My future goals are
I am a mature woman and I am sure about all my goals, desires and needs. I believe I can be completely happy being a part of a family. First and foremost I would like to make my dream of having a happy family come true! I hope you will help me with it;) Common goals are achieved easier! Right? I would like to have a family business, for example, a flower shop. What do you think? To my mind, it would be such a pleasure to work together.
The type of man that I desire
He must be reading these words now;) Hey, are you ready to be my man...? Yes, yes, YOU;) If you are kind, caring, goal-oriented, loving, you should be mine;) I want a man who knows what he wants and will not stop on the way to achieving his goal. Are you ready to win my heart?;)