About my family
I was raised in a lovely family with strong family values. In spite I have a very big family, all kids got enough love and care. I have 2 brothers and an older sister. Most of all, in my family I appreciate mutual understanding, trust, support and I like that all in my family can hear each other's point of view. That's why in my future family I would like to insert only all the best qualities.
See her fascinating movements and charming smile...
Feel as if it was your first date with this lady — it is worth 1000 pictures!
Watch this video for FREE
The type of man that I desire
I'm looking for an honest, loyal and kind-hearted man. A man with who will change our life for the best. Of course, I'm not looking for someone perfect, there is no one perfect, right? But, I can say that with my man I'm ready to become better and better each day. I would like to make each day together like a holiday!
My future goals are
Of course, I have goals for the future, I would like to be a successful lady, maybe even to start my business;) It's seams that in my life I haven't seen any lonely successful lady at the same time. I think that perfect relationships are making both in relationship very successful)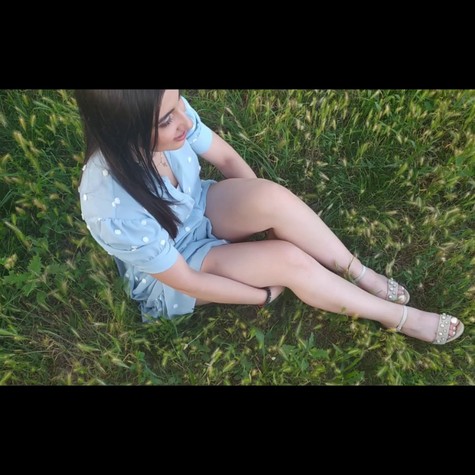 Get a much better idea of the lady's personality!
Discover her life and secrets no other men know :)
It's intriguing like finding an unknown world...


Our personal opinion of this Lady
The lady is very kind, positive and energetic. She is goal-oriented and she is on her way to find that special man, to find her Mr. Right!
How would I describe myself
I'm a kind, sweet and romantic lady, who is so bored and feels alone. That's why I'm here looking for someone special in my life. I would do everything possible to make relationships full of passion love and care.
My typical day
I like to start a day with a warm shower, pleasant thoughts and some music. I like having my morning coffee too. Later on, I have my working time, after that have a little relaxing walk or go to have some exercise in gym) Yes, I like to be in a good shape. You know what I would like to add to make a morning perfect? I would add lots of sweet and tender kisses and a warm cuddles in a bed;)
What I do in my leisure time?
There are so many things that I enjoy to do in my leisure time. I don't like to feel bored and I'm an active lady, that would be happy to share her energy with someone dear and special. I have a work and it brings me a lot of joy.I design and make clothes. Also, I like self-developing, like reading psychology books, so I know how to make relationship very passionate;)