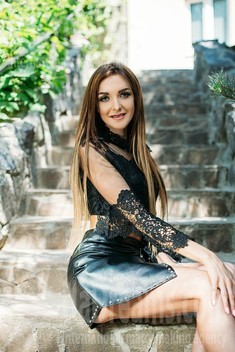 What I do in my leisure time?
It would be no exaggeration to say that I am crazy about sports. When I am not busy with work and studies, I devote most time to sports. I go to the gym a few times a week. I am a very strong and sporty girl. Apart from that,I love reading. I read different books about self-development and it helps me a lot in my life.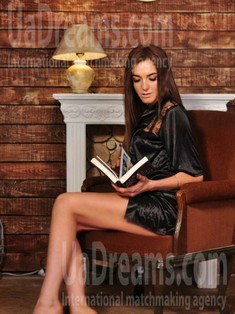 The type of man that I desire
I believe that even if you find a prince, it doesn't mean that you will be able to love him truly. The man I will love should not be perfect. I need to feel that he is my special person. I will feel with my heart if a man is my soul mate. If he is, I will never let him go and I will do my best to develop our relationship. Surely my man should be honest, faithful, kind and goal-oriented.
See her fascinating movements and charming smile...
Feel as if it was your first date with this lady — it is worth 1000 pictures!
Watch this video for FREE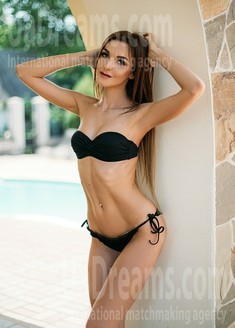 My future goals are
I strive for harmony in all the aspects of life. First of all, I want to have a happy and strong family. I want to have a good job that will bring me a lot of pleasure and money of course. I will always take care of my parents and help them.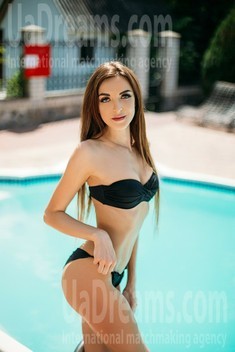 Our personal opinion of this Lady
Ann is an intelligent woman whom you will always have what to talk about to! She is open and amiable. She is very caring and responsive. Don't miss a chance to get acquainted to her!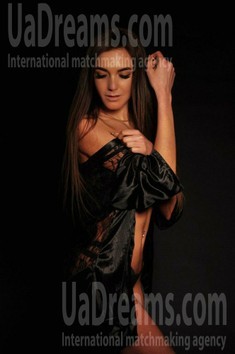 About my family
I am the only child in my family. All the love of my parents was instilled in me. I was brought up by wonderful father and mother who still continue taking care of me, helping me and supporting me in all the situations. My parents have a happy marriage and they want me to be happy! I am proud of my parents.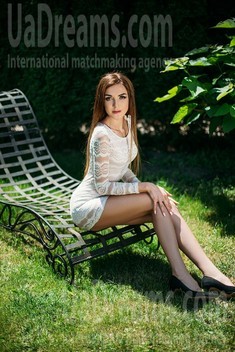 My typical day
Usually my day starts with morning exercises, getting ready for work or studies and having a healthy breakfast. After work, I go to the gym or meet my friends and have fun. I like walking and thinking about life, building plans while I am walking.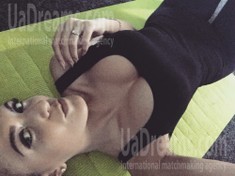 How would I describe myself
I am not perfect. I have a lot of good and bad sides! I will not tell you about it now because I don't know what is good and what is bad for you as any person has a different perception. Right? I just want to tell you that I am a very honest and direct person. And I need love;)
Domestic abilities
I like when my apartment is clean and cozy. That's why no matter if I like doing something or not, I do it just because I want to live in a comfortable place. What I like doing most of all is cooking. As I do sports, I cook healthy food. I have a lot of secrets that make my dishes very delicious!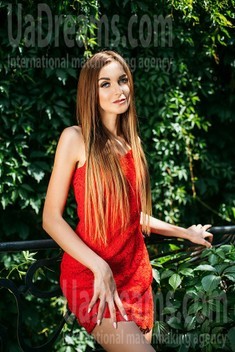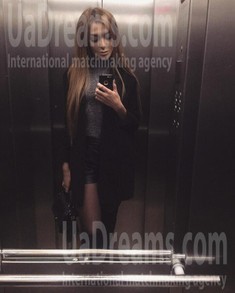 Get a much better idea of the lady's personality!
Discover her life and secrets no other men know :)
It's intriguing like finding an unknown world...