Birth Date
Height
Weight
Eyes
Hair
Build
Glasses
She is
Smoke
Drink
13 March
165 cm 5' 5''
50 kg 110 lbs
blue
light-brown
slim (slender)
No
left-handed
No
Socially
Share your love with Ann!
Share your love with Ann!
Birth Date
City
Height
Weight
Eyes
Hair
Build
Glasses
She is
Smoke
Drink
I'm looking for
13 March
165 cm 5' 5''
50 kg 110 lbs
blue
light-brown
slim (slender)
No
left-handed
No
Socially
Marriage, Romance, Relationship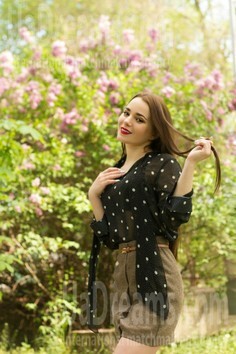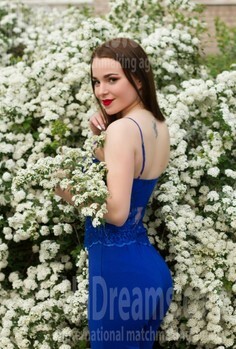 My typical day
My typical day consists of work usually. I get up early in the morning, have my breakfast, do morning exercises and go to work, I come back home after 7 pm usually, cook something, do some cleaning, and then read a book or watch series before going to bed. I want this schedule to be changed though :) I miss love and romance in my life, I wish I could dedicate time to my man, taking care of him, cooking tasty things and maybe read for him aloud before going to sIeep, I think it is romantic... isn't it? :)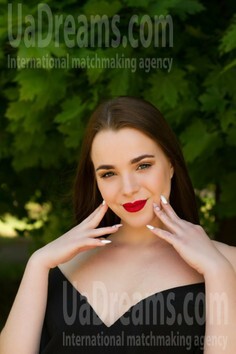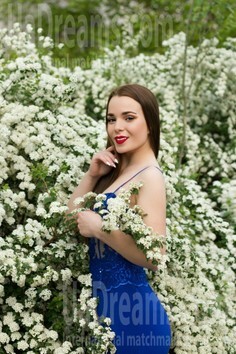 How would I describe myself
I am a simple girl, and I am looking for a simple man. I want to enjoy every day of the life together, to enjoy simple things that are around us! I am an active and cheerful person, my friends say that they can feel my positive energy)) I am also a creative person, I like looking at things on a different, unusual angle, I like learning something new, discovering something unknown.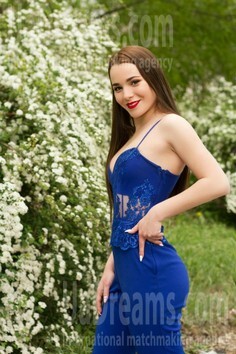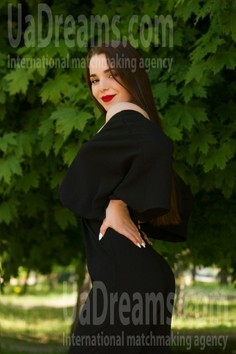 The type of man that I desire
I want to meet just a simple and loving man, loyal and kind-hearted... these are the features that I value most of all and that I want to see in my partner. I believe that there should always be mutual trust and understanding between the partners, some common goals, and interests. I believe that here I could finally meet my soulmate!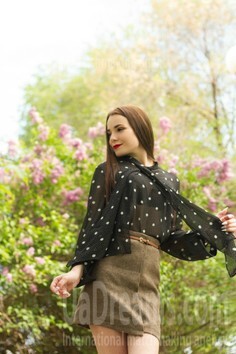 About my family
I have a big family, it consists of my Mom, my Dad, my older sister, and brother. Our family is very friendly and helpful. I am the youngest child, but I have never had problems with my siblings, as we have almost 20 years age difference, and when I was a child they have already lived separately. However, we have family gatherings often, and I know that I can always rely on their support. I have a very good example of loving and caring wife and mother! And I want to create as loving family and as cozy home atmosphere at home, as my Mom managed to create :)
My future goals are
My main goal and my sweetest dream is to meet my second half and to make each other happy! I am a happy person today, and I enjoy my life, but I believe that real happiness can be achieved only with your beloved person :) When I create a family, I will set new goals together with my husband, and together we will achieve everything that we want!
What I do in my leisure time?
Every free minute that I have I try to use profitably! I am fond of self-development and constant self-improving! I like watching movies and reading books. It is important for me that the movie I watch or a book I read had some deep sense. Among my favorite ones are Great Gatsby and Notre-Dame de Paris. I also enjoy playing with my cat, her name is Kiki and she is almost 1 year old. She is very shy with the guests, but with me, she is really playful and funny :) Besides, I like traveling and camping, I enjoy spending time in nature, having walks... I enjoy all kinds of outdoor activities!
Our personal opinion of this Lady
The Lady is young but very serious and goal-oriented. Obviously, she knows what she wants! She makes an impression of a very polite and kind person, and she really radiates positive energy!
Lady will meet you in 11 hours Good luck!
Lady wants to chat with you in 11 hours
Lady offers to move chat for 11 hours
Lady declined invitation, but explains why:
Thanks but I can't come. Thanks though! Appreciate it!
She's online and waiting for you!
Lady is late, will be at 12:30