Birth Date
Height
Weight
Eyes
Hair
Build
Glasses
She is
Smoke
Drink
3 December
167 cm 5' 6''
68 kg 150 lbs
green
light-brown
petite
No
right-handed
No
Sometimes
University degree
Student
Field of work
Medical/Health
Marital status
Single and No children
Want to have children?
Yes, 3
I'm looking for
Marriage, Romance, Friendship, Penpal, Fun, Relationship, Dating, Traveling
Congratulate your lady now, Join the party!
She has birthday today. Join the party!
Birth Date
City
Height
Weight
Eyes
Hair
Build
Glasses
She is
Smoke
Drink
I'm looking for
3 December
167 cm 5' 6''
68 kg 150 lbs
green
light-brown
petite
No
right-handed
No
Sometimes
Marriage, Romance, Friendship, Penpal, Fun, Relationship, Dating, Traveling
University degree
Student
Field of work
Medical/Health
Marital status
Single and No children
Want to have children?
Yes, 3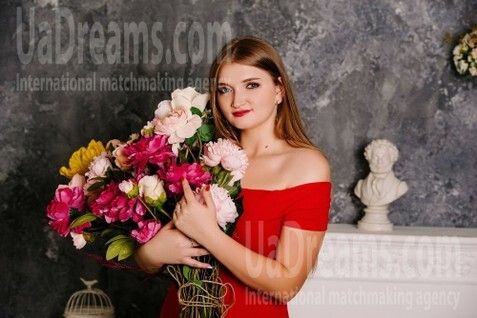 About my family
I have an older brother. My mother is a cook. My father is an auto mechanic. My mom and dad have been living together happily for many years. They always support and understand me. They always do everything to make me and my brother happy. My parents are an example for me of what a real family should be.
How would I describe myself
I am an open, kind person. I always help people if they ask me about it. That's why I am a reliable friend. I am responsive, loyal, loving, caring and I hope that the man I am looking for will give me the same. I am cheerful and always look with positive at everything. I always try not to sit still, but to develop and improve myself. I am a purposeful person and I know what I want from life, and I hope that I will reach my goal with a man who will make me happy and show me a new page in life.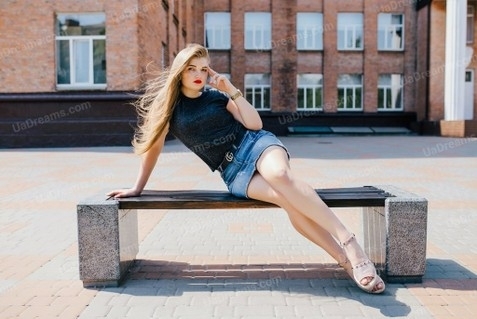 Our personal opinion of this Lady
This lady is a real giggler, always positive and smiling. She doesn't get upset about anything. She is very pretty and kind person. There is always something to talk about with her.
My typical day
I wake up around eight in the morning. I do exercises every morning, because I think it is necessary for health. Then I make breakfast and eat with the family. As my parents work, I do chores around the house. I always like to listen to music and dance from time to time when I am doing something. After lunch, I meet with my friends, we like to walk or sit at some cafe. In the evening, I go home and spend time with my family or devote time to my hobby.
The type of man that I desire
I know I don't have much experience, but I'm sure the man whom I'm looking for will change that and maybe change me. Firstly, he should be a good person. The most important thing for me is that he is honest with me. I want him to be sociable, so that we had something to talk about. My man should have a good sense of humor so that we are not bored together, and he could make me laugh. It is important for me that he was reliable so that I could rely on him. I hate when people lie to me and hide things from me, so I want him to be open with me.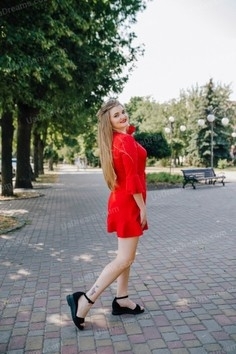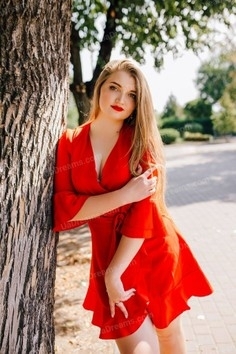 What I do in my leisure time?
In my leisure time I like to go out with my friends. I like an active lifestyle, as well as a quiet one. At home in my free time, I like to do make up, I am interested in make-up industry. I like to create new images to always remain stylish. And also I like to embroider different pictures, it calms me down. I like to take care of plants, I have a lot of it and different kinds at home.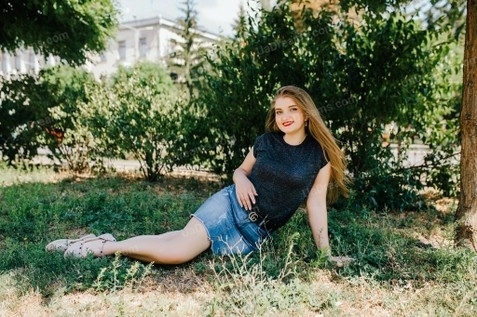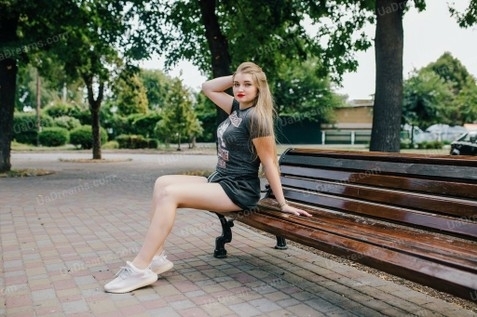 My future goals are
In future I would like to be a successful person. I want to have a big happy family. I want to learn English and see the whole world. And also it is important goal for me to get a decent job, in which I would develop and get the maximum pleasure from it.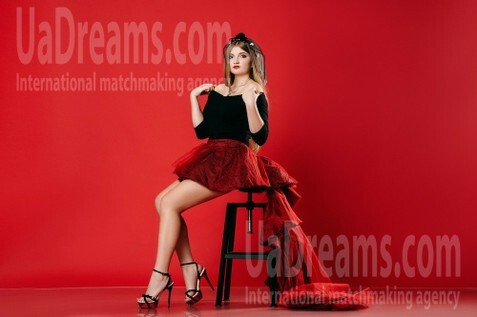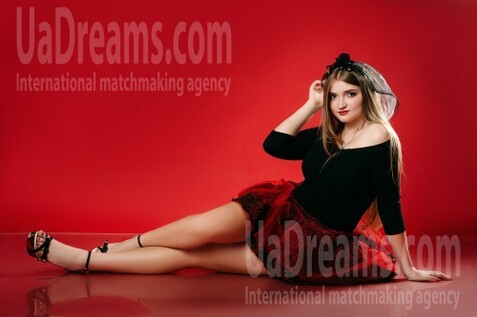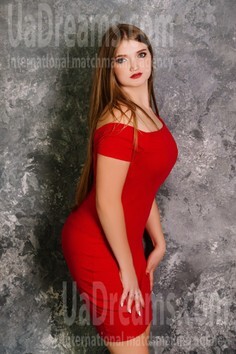 Lady will meet you in 11 hours Good luck!
Lady wants to chat with you in 11 hours
Lady offers to move chat for 11 hours
Lady declined invitation, but explains why:
Thanks but I can't come. Thanks though! Appreciate it!
She's online and waiting for you!
Lady is late, will be at 12:30