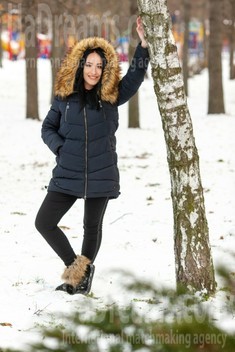 My typical day
Like I said, I'm an active person. In the morning I go to work. After that I go back home and do my house duties. By the way, I like all my duties about the house;) In the evening I go to the dance studio, and have classes there. I also love dancing, and spend a lot of time training. Sometimes if I'm not very tired after the trainings, I like to study foreign languages.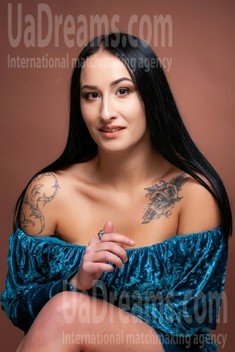 What I do in my leisure time?
I have a lot things to do every day... I'm a very active person, and I like to try everything new for me. But when I have free time I like to spend it for my pleasure and self development. I love reading... I have many books in my home library;) So, in the evening before the bedtime, I like to read... To dive into atmosphere of mystery;) My favourite writer is Victor Hugo, and his book "The man who laughs"..
See her fascinating movements and charming smile...
Feel as if it was your first date with this lady — it is worth 1000 pictures!
Watch this video for FREE
My future goals are
I'm an ambitious lady;) And I have at least three main goals for my future... First, I want to create a strong family with a caring and loving man... My second goal is to become a perfect wife and mother. And my third goal is to make my man and future kids the happiest in the whole world;) To surround them with my love and care.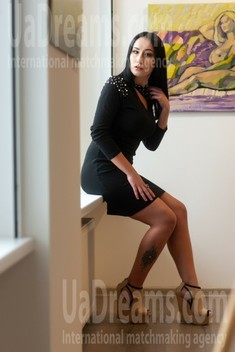 About my family
I was born in an ordinary family. Just me, my sister and my parents. My parents are an example of a real family for me. They have been together for 20 years... They love and care about each other;) My mother and I are very close to each other. She's a very wise woman. And I know that she can give me a good advice in any difficult situation;)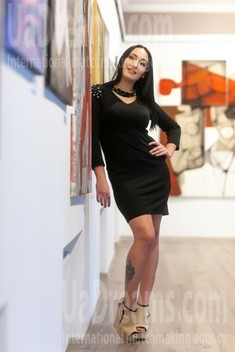 The type of man that I desire
My ideal man is kind, caring and understanding. I think these are the most important qualities that I'm looking for in my future beloved;) I had relationships when a man saw me as a beautiful barbie-girl... But I have a deep inner world, which I want to share with my beloved;)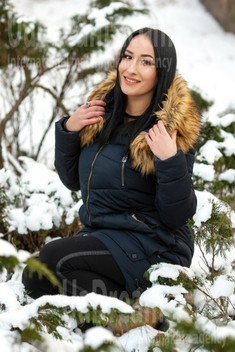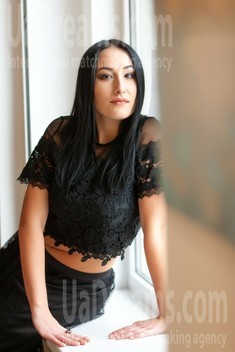 Domestic abilities
As I live alone, I have to do everything by myself;) I'm a little pedantic person... I like when it's clean and smells fresh in my apartment. So I do cleaning regularly;) My another one passion is cooking. I love it;) Every weekend I try to cook something tasty. I invite my family or friends and treat them to delicious dinner;) Maybe someday I'll treat you also;)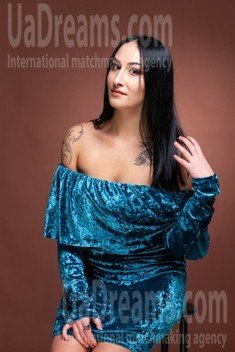 How would I describe myself
Except that I like dancing and studing languages, I also love to travel;) It's curious to get to know something new for myself. I like to learn new cultures and traditions of other countries. I have been to Turkey, Greece and Cyprus;) I'm impressed by the beauty of these countries;) I'd like also to say that I'm very interesting and easy-going lady. You'll never be bored with me;)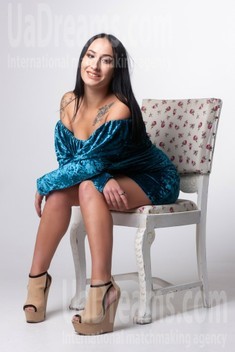 Our personal opinion of this Lady
Anna is an amazing lady;) She's full of passion and energy. She came to our agency with a question"Can you find a nice husband for me? I'm tired to be alone;)" She wants to find a caring and loving man, and to create a strong family with kids;) She's very positive and cheerful woman;)